Hey Gang,
Well the painting is done. I just finished the frame 30 minutes ago and have brought it up from the garage to hange in the house (nice and warm) for a few days to harden. Sorry the frame pic is average, but I don't want to touch it again until hardened and the light was behind it.
I did 2x coats of Etch Primer, 3x coats of Colour and 3x coats of Clear. I went a bit bolder with the green (compared to the example colour I posted earlier) and am glad I did as it'll really contrast with any red bits I put on. Its a metalic green which is not showing up too well in the pics.
Overall it came up pretty nice I think: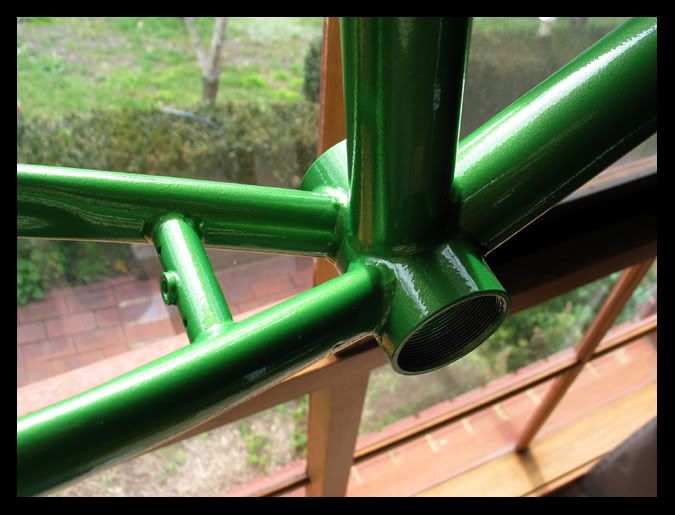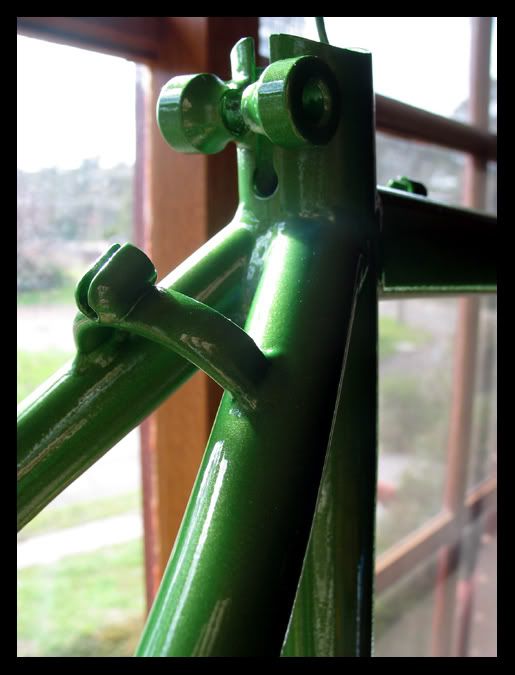 I have not even thought about what parts to put on as it is meant to be a budget buildup, but the plan is to have the bulk of the parts black or silver and then to throw in some red highlights. Would love to get a set of Girvin forks for it though!
Cheers,
AJ
EDIT: Just realised it was not this thread that I was talking colour and plans for the frame. Here here for background -
http://www.retrobike.co.uk/forum/viewto ... sc&start=0