sinnerman wrote:
Giom6 wrote:
Here's a few more shots to keep people going. Once I get it back I'll take loads more
Even got them to put the tubing decal on the downtube....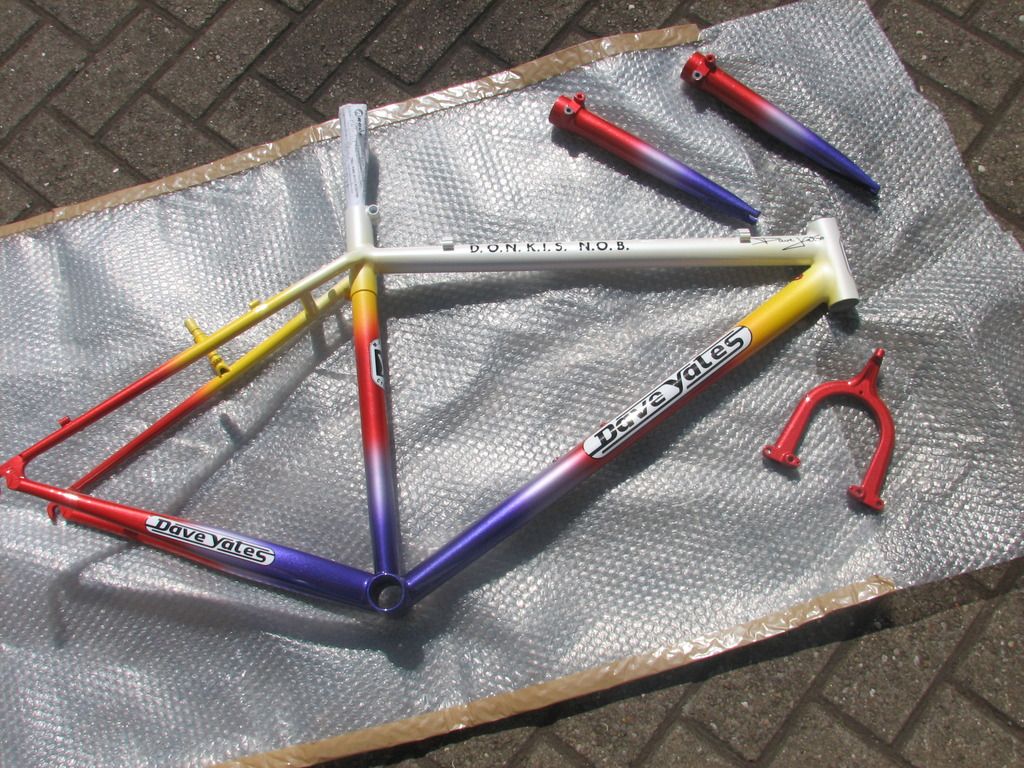 Its Not BIKE OF THE YEAR again already is it...?
(seriously) Thank you for taking the time to do this, one more to go and then the true test of the best can be explored.
Do you have the Reynolds 753 decals for the seat stays...? and are you going to use the aweful saddle choice on the bike that was used for the show and was used for the magazine pics or the flite that the bike ended up with...?
Thanks mate.
Not sure about that just yet as there's a long way to go!
I do have the 753 decals for the seat stays - luckily and I will be going for a flite, not the saddle in the magazine picture.
I also got some lovely onza ti pedals and grips to go with the tyres too