I picked this up recently from Captaincosmic or i should say he kindly brought it to me! gave it the mandatory T-cut and touch up as best i could and built it up with the stuff that i had had on another frame moons ago.
The forks are just for show as it were as they dont actually work...I've removed the innards and locked it into position with some tubing and bolts, works great as a rigid and is not so harsh on my back with a little bit of lift at the front. (
I have a wanted ad looking for a pair of functioning forks if anybody has some for sale please let me know
)
Here she is,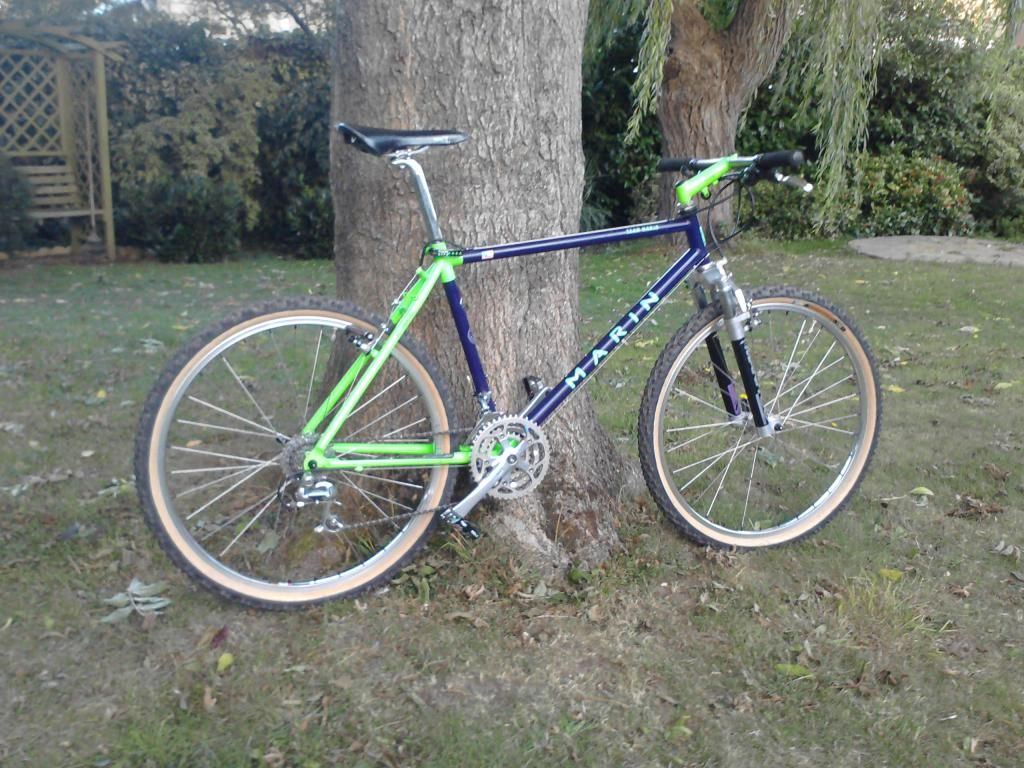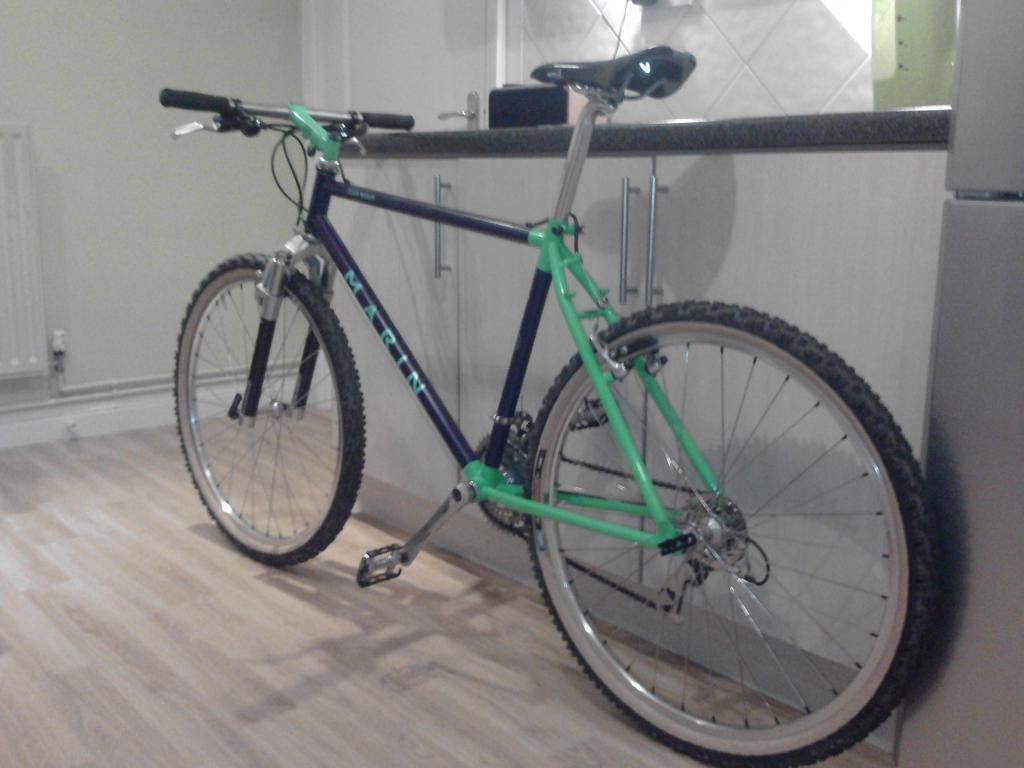 Frame: 1992 Team Marin
Fork: Manitou II
Headset: Ritchey logic
Stem: Marin Lite
Handlebar: Sakae Powerbulge ti
Grips: marin lite foam
Barends: none
Brakes: m900
Brake Pads: Shimano M-System
Brake Cables: Shimano
Cantilever cable hangers: Shimano
Brake Levers: m900
Shifters: m900
Front Derailleur: m900
Rear Derailleur: m900
Derailleur Cables: Shimano sis
Cassette: m737
Chain: ...
Cranks: m900
Crank Bolts: ...
Chainrings: Shimano sgx
Chainring bolts: ...
Bottom Bracket: un90
Pedals: m735
Hub Skewers: x-lite Tech 9
Rims: Araya RM-14
nipples: black alloy
Spokes: Sapim
Tyres: IRC Mythos xc
Tubes: Schwalbe
Saddle: Vetta SL
Seatpost: Marin Lite
Seatpost Binder: Marin Lite