Broke out the G3 compound, autoglym polish and Colonite wax and gave the bare frame a good clean up and polish, with a protective coat of wax. The paint is pretty good....a few chips and scuffs here and there with a minimal amount of chainsuck damage. Decals are a bit scuffed in places too but fairly good overall.
Stripped down the Impact headset - replaced the lower bearing race as the old one was shot, regreased and re-assembled. Going to ride it first before sorting out the fork paintwork.
Dug around in the spares box and started building up with some nicer components.....a mix of LX, DX and XT.
Starting to look a little more MTB-like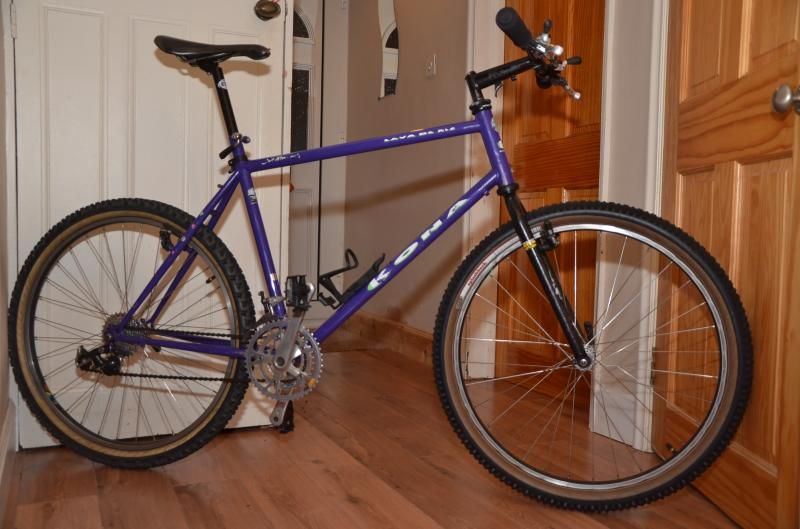 "ride up the mountains of your mind......."
Couple of issues....the cable guide under the bottom bracket is held on with a grease nipple which presumably allowed injection of fresh grease into the cup/cone bb. When a cartridge bb is fitted this nipple bottoms out on the cartridge shell. How have other people got round this? Presumably just replace with a v. short bolt?
Also - I managed to strip the thread in the pinch bolt on the top collar of the Impact headset ..... doh! Really annoyed with myself. Hopefully I can re-tap/tap deeper or source a secondhand one. Idiot!