Frame landed yesterday after paying the taxman his ever increasing chunk. I was a little happier after taking it out of the box though- its in mint condition. There are few very light areas of cable rub and thats about it. It came up lovely with a little polish and its now ready to be built.
It also came witha few Brucie Bonuses- the Green Ringle seatbinder and early Chris King headset I knew about but Syncros Ti BB was an unexpected treat
It is a S/M size and the shock has been replaced witha Risse racing air damper. I was unsure about the colour when I bought it but its a really nice colour in the flesh and as its in such great condition I won't be painting this one.
Build wise this one is going to be a little different.........but you will have to wait and see! There are a few clues already, bars, stem, rear mech and cranks are on. Just need some hubs, a steerer and a few choice items to get it built up and out in the woods
What do you think??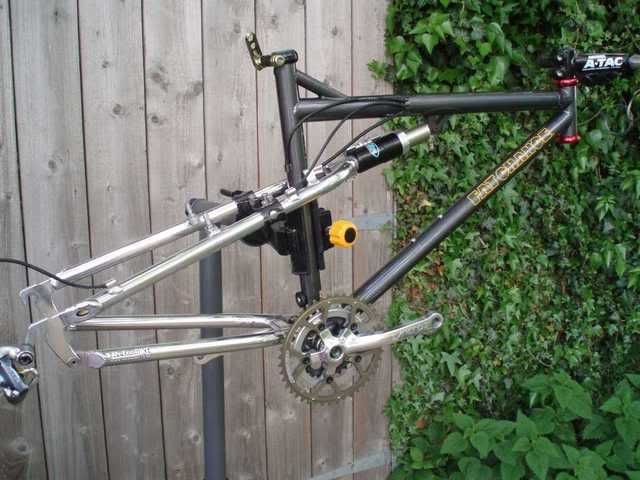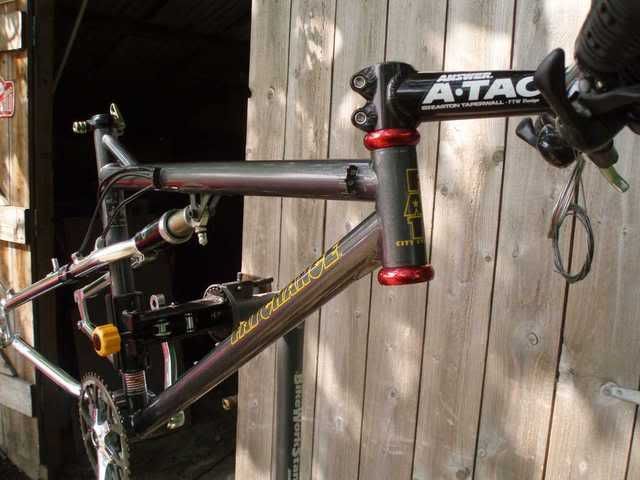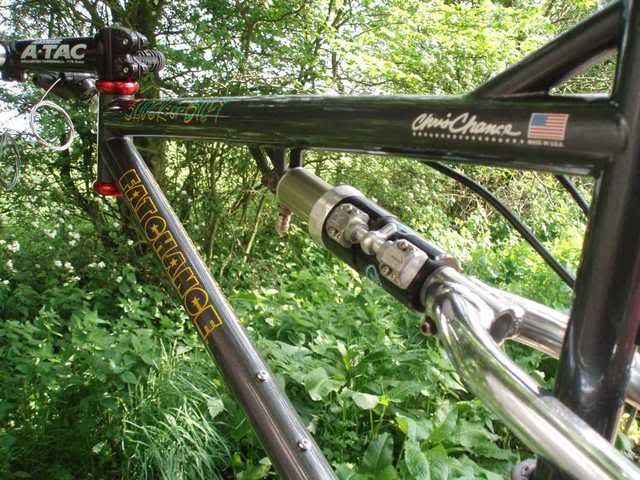 S