Had a right score at the Bristol Bike jumble last Saturday aside from a great day out in Bristol I picked these up.
A brand new Judy 1 1/8 Steerer which is great as it will allow me to raise the stem a little more. Even though it came sealed in a bag I've no idea what the red sticky stuff is, it looks to have been used during the manufacturing process when bonding the steerer to the crown
After Syncrosfan burst my bubble by highlighting that my 113mm Bottom Bracket was too long for my cranks I've been on a mission to sort the bottom bracket out with one that has a 107mm axle, and I think I've pulled off a coup, I came across this……..
Which going by the weight I believe is a TI Syncros BB and best of all its in the right size 107mm, however this one easily came apart down to component level which the vendor was keen to demonstrate and show me the newly installed bearings, (the relevance of which I will share with you shortly)
Once installed I was a little underwhelmed by its rather mundane appearance and so removed it and whilst doing so idle thoughts crept in and I reached for an unused Grafton Speedcase with 122mm axle that I had left over from my Manitou build and swapped the axels over… and then the challenge began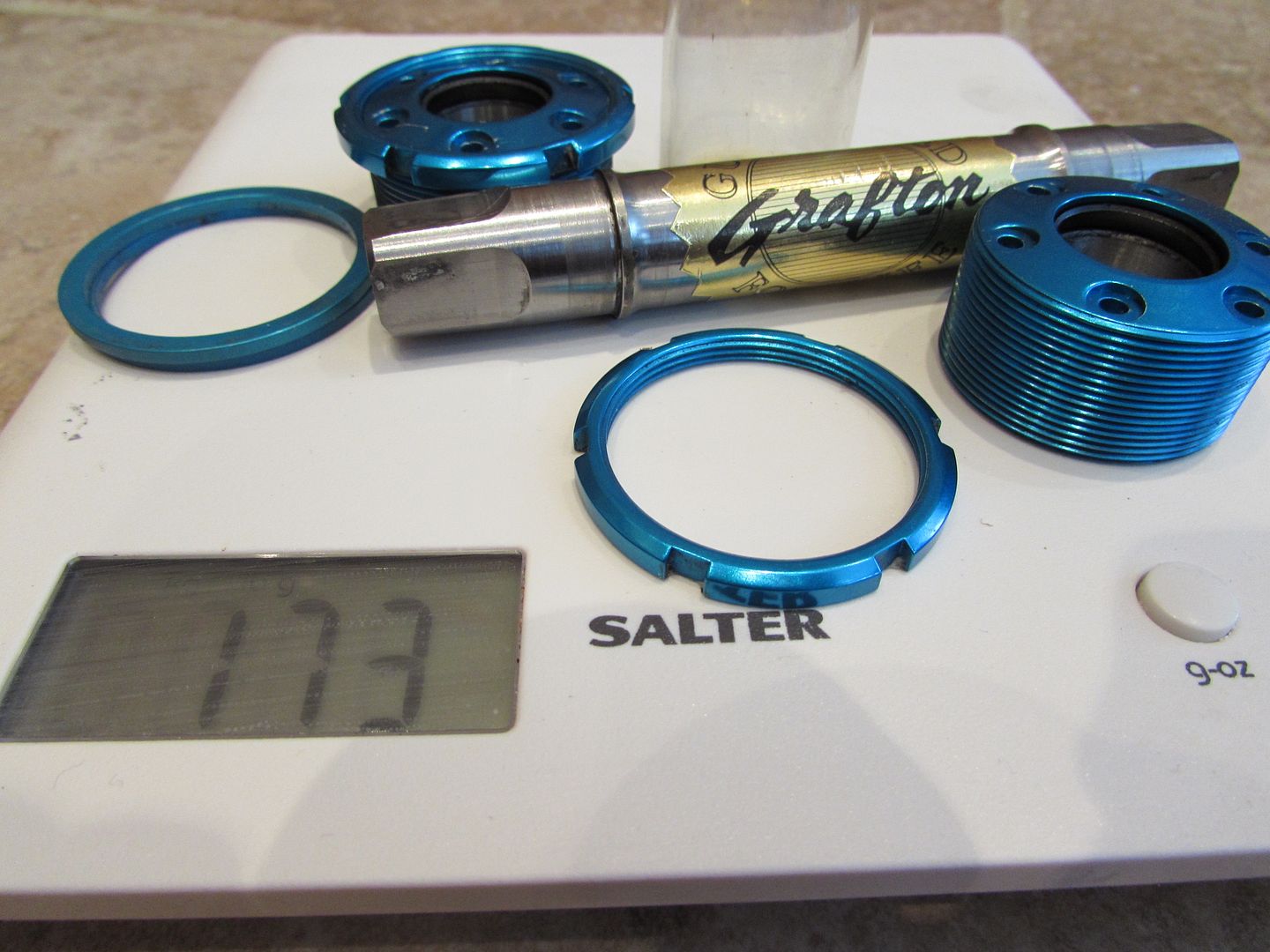 First problem one has a 73mm shell the other a 68mm, therefore the shoulder on the axel to keep the bearings in different positions.
Second problem is one sits flush/inside the bottom bracket and the other has a shells that sits loud and proud on the outside which added to the bearing / axel position mis-match.
Thankfully all was not lost as I bought two BB on here years ago made by "Real" that used custom made spacers in order to position the bearing in the right place, having used one without any problems the other was stored away so it became my savior and allowed corrections to be made with the Bearing/axle/shell position
All in all a happy union of no less than Three Bottom brackets, perhaps not the cheapest option but one that got the brain cells going and looks every bit the part, fully accept its yet to be tested but drawing upon "Real's" technology and the fact Grafton designed his bottom bracket cups to be tuned in for the right bearing tension gives high hopes
Hope you like my Frankenstein Bottom Bracket
107mm Syncros Axle
Bearing Spacers courtesy of Real
Bearing Cups and Lockrings care of Grafton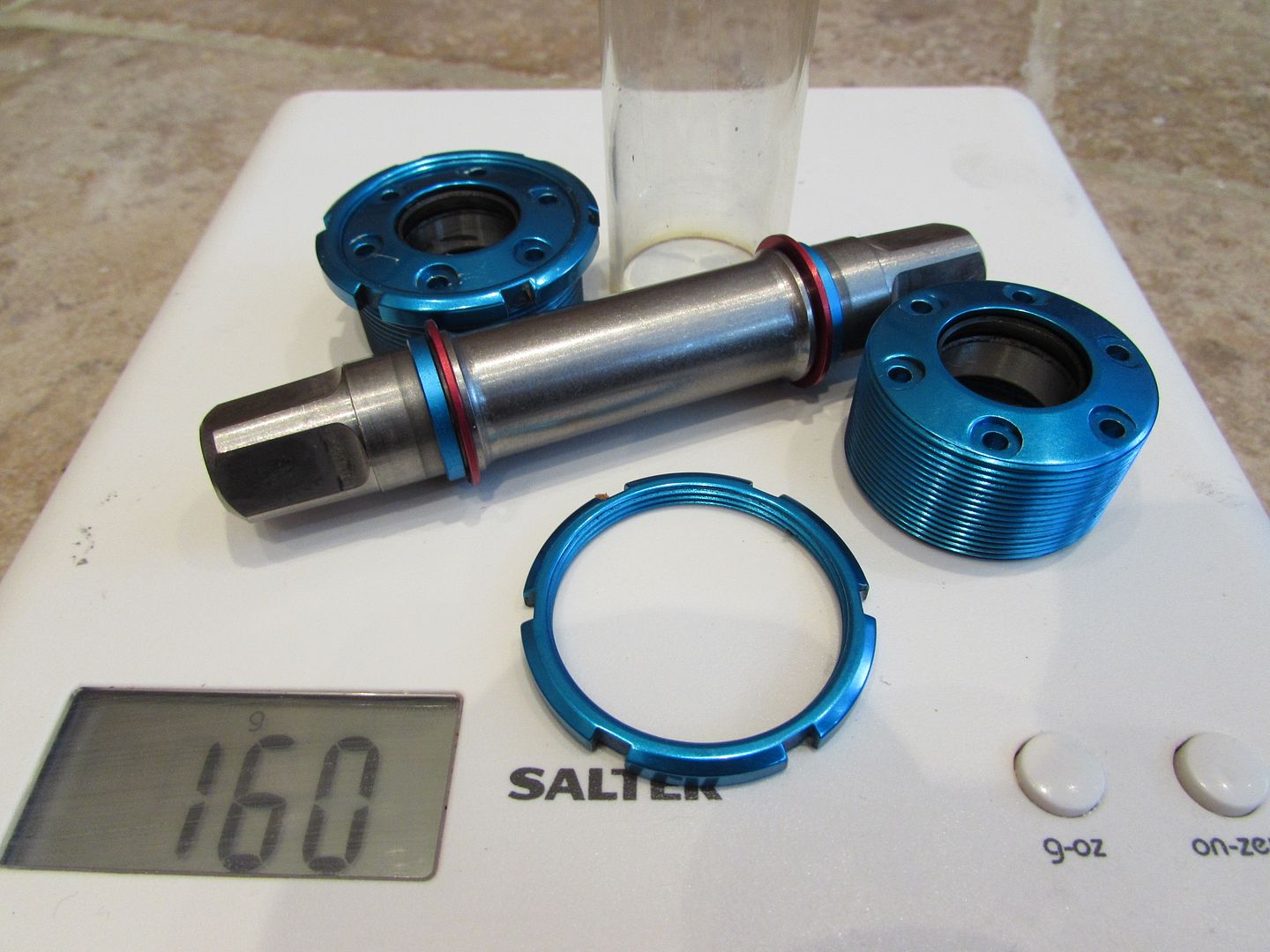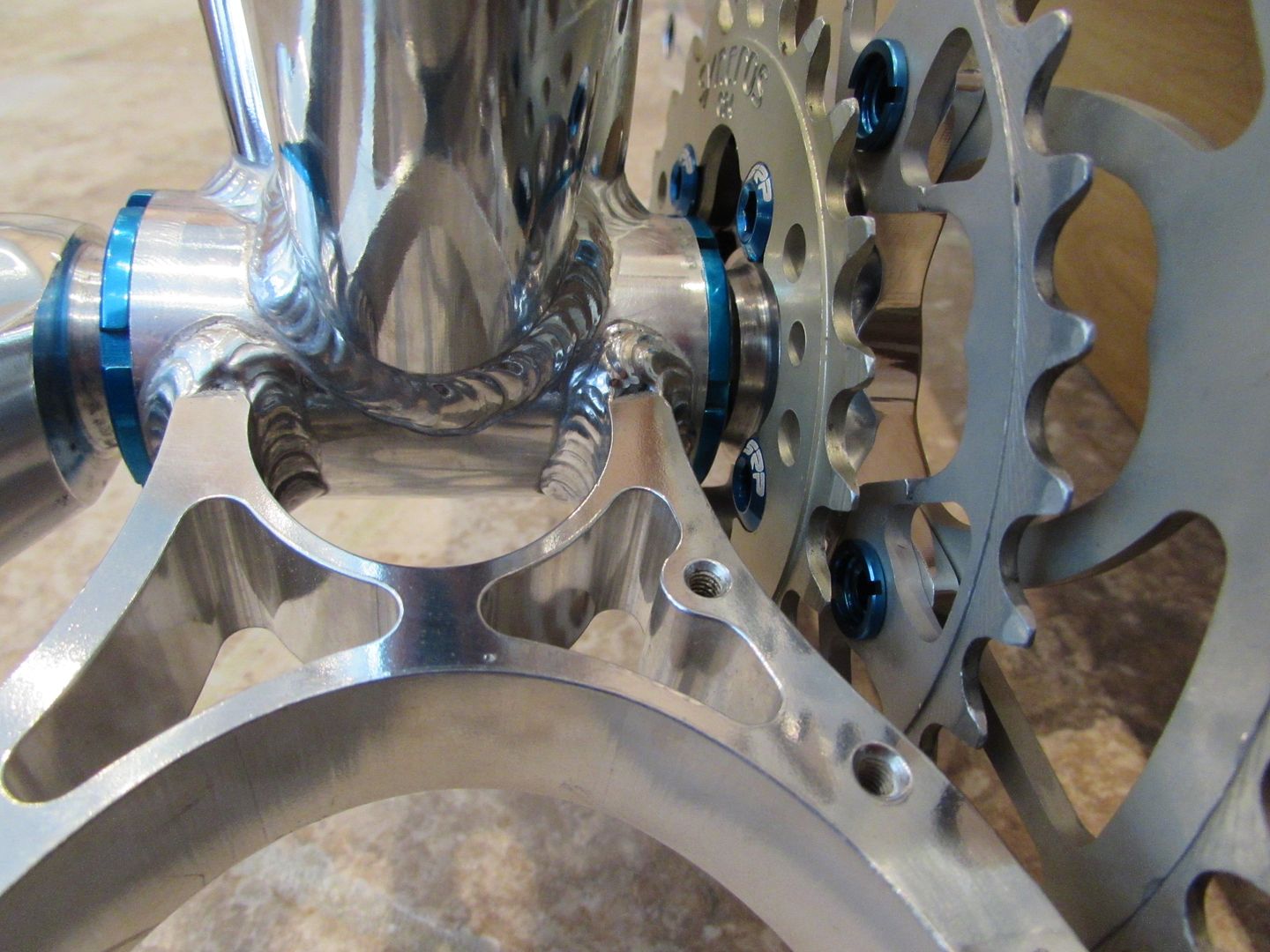 hope you like !