Just thought I'd share this. My Giant Boulershock. Bought new by my parents when I was at school, It's been abused by a teenage me, used as a commuter and neglected until now...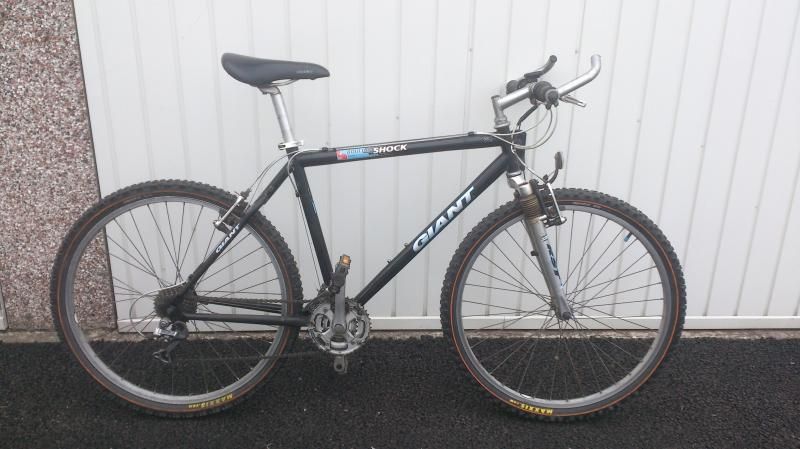 The plan is to rebuild it and get it riding again. The list is;
Replace:
Front Hub
Rear Hub
Bottom bracket
front chainset
rear chainset
Chain
Forks
Headset
Grip shifts (both)
Renovate:
everything else!
then RIDE a bike I've missed for so long.