ameybrook wrote:
Zero that is Dooooooooooooooooooooooooooooooope. Question: Is that a breezer sticker wrapped around the fork, or is it painted to match?
Nope, not a sticker - the frame and fork are sporting custom emerald green metallic paint. The Venturi was originally Sky Blue.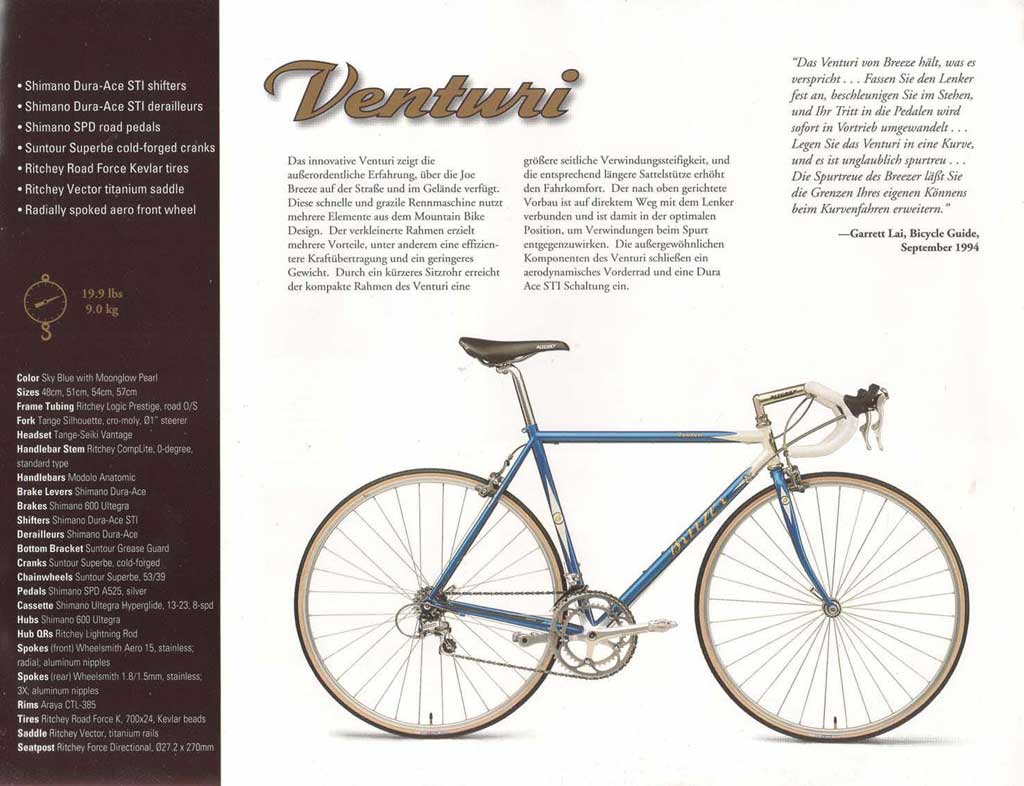 ameybrook wrote:
BTW, I think ONCE riding Giant's cheater bike frames in the Tour had more to do with sloping top tube designs than Schwinn
I hadn't considered that.
purplewicked wrote:
fastback design? what is it?
"Fastback" is how Schwinn referred to the sloping top tube design of their road bikes in the period just before their last bankruptcy. Also, Joe only sloped the top tube in the smaller sizes. The larger sizes had a relatively level top tube and very short seat tubes compared to the corresponding top tube lengths.

_________________
"...if 4130 were discovered tomorrow, it would be hailed as the greatest building material in the history of mankind." - Keith Bontrager

"...And the secret of steel has always carried with it a mystery. You must learn its riddle, Conan, you must learn its discipline. For no one, no one in this world can you trust. Not men, not women, not beasts... This you can trust." - Conan's Father