Dragged the Tequesta out of the shed on Saturday afternoon in order to re-commission ready for a ride out with SIMONFREESE on Sunday morning. For some reason I always seem to leave things to the last minute with regards to getting my bikes ready for rides....so I spent a few hours on Saturday evening replacing the rear derailleur for a better example, replaced a gear cable outer that had disintigrated and tightened up a loose rear hub.
Unfortunately our ride was cut short due to a drawing pin in tyre incident.....but it's made me focus on getting the Tequesta properly sorted for our re-arranged ride in a few weeks time.
So....
Bottom bracket has been stripped out and flushed and re-greased. I had planned on replacing with a cartridge bb that I have spare but the spindle is really long! About 134mm, and I can't find a sealed unit to suit, so I guess I'm stuck with the cup/cone arrangement.
I've also stripped the brakes off the bike so I can clean up and restore. They're looking a little tired and could do with a re-fresh.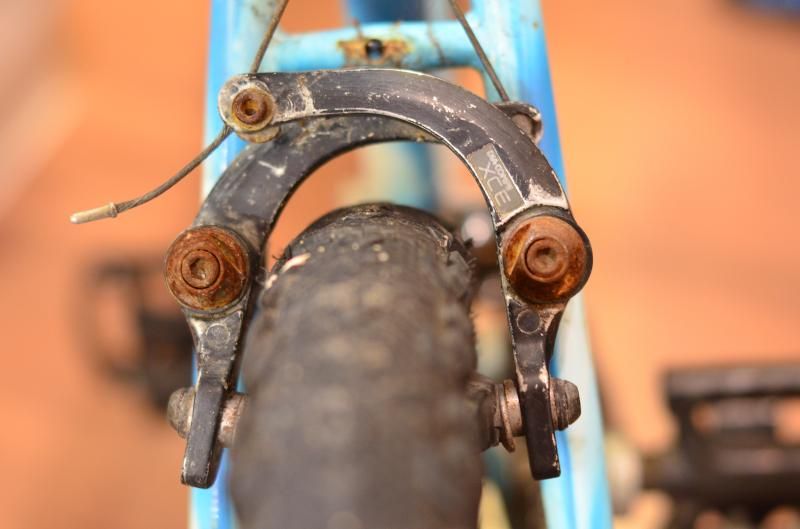 Stripped the arms down, prepped and painted with black stove paint. Love the finish that this stuff gives - satin black and quite tough too.
Ready to re-fit, with new bolts - just waiting for new brake pads to arrive....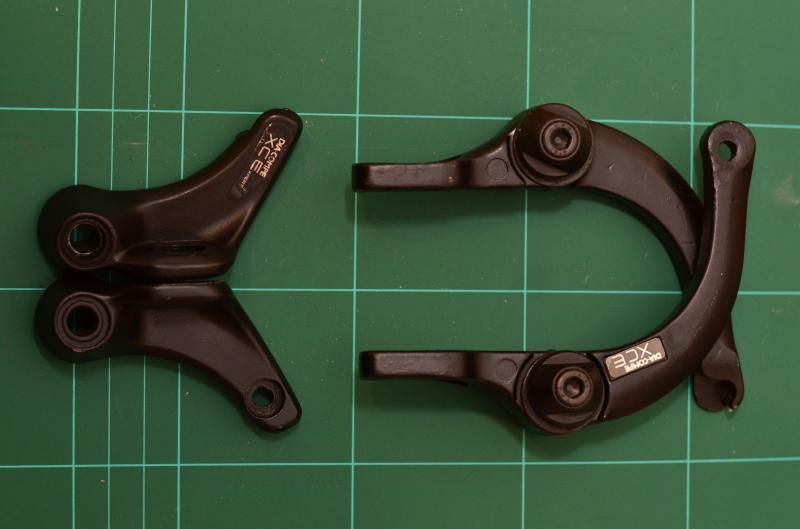 Also swapped over the rear derailleur.....needs a bit of masking/spraying to tidy up tho'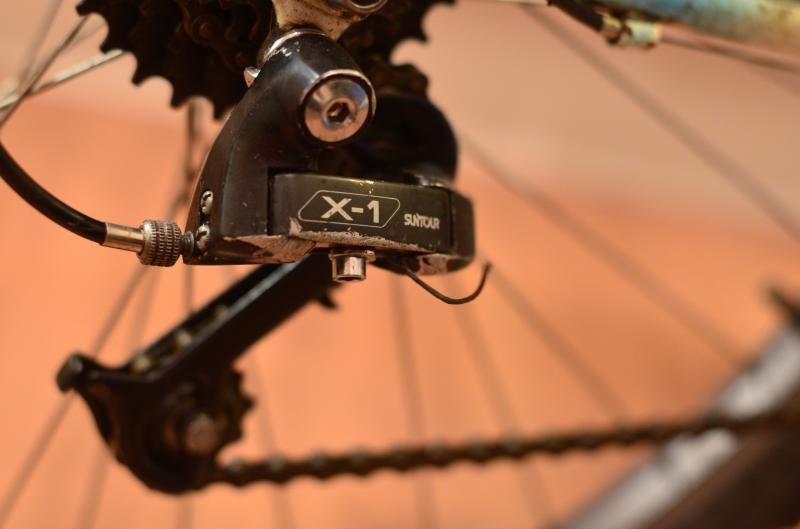 Trying to avoid a complete stripdown / rebuild at this point as I really enjoy riding this bike - going to treat this as a rolling restoration!