Sooo.. finally got a little work done on the brodie... Decided to go with a Ritchey threadless stem... I plan on adding a noodle to this in the same style as a Brodie stem... quite simple actually... all I have to do is get some steel car brake line in two diameters (one small for cable and one larger for housing) connect the larger diameter to smaller diameter with a little brass and then drill two holes in the stem, slide the noodle through, and melt braze on the two ends... I'm going to do some experimenting as soon as I get some time... =)
Here's the build specs:
- M900 everything....
hahaha... well... except for the crank which will be syncros revolution to match the syncros post and syncros bar...
Headset has to be threadless so no M900... going with 1" threadless CK...
More details when I have some time but pics for now =)
.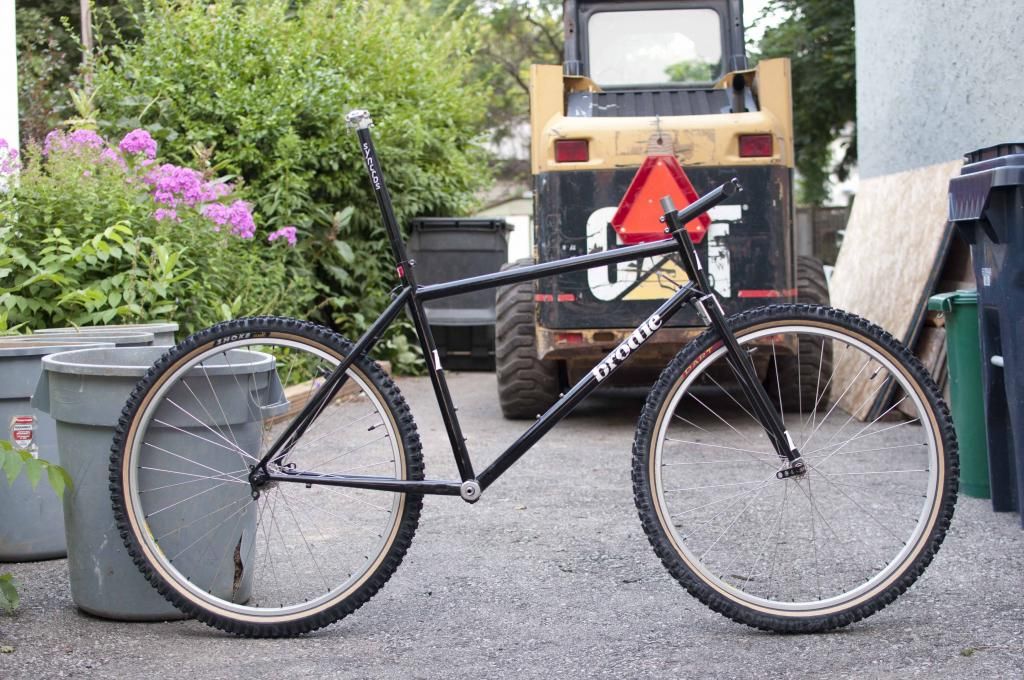 .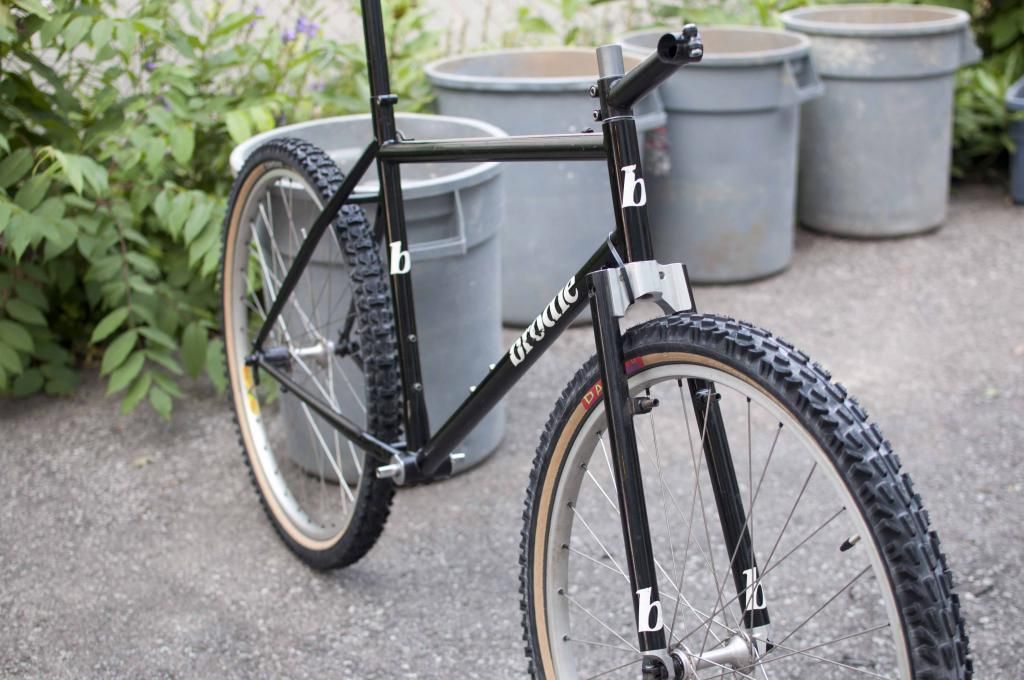 .
.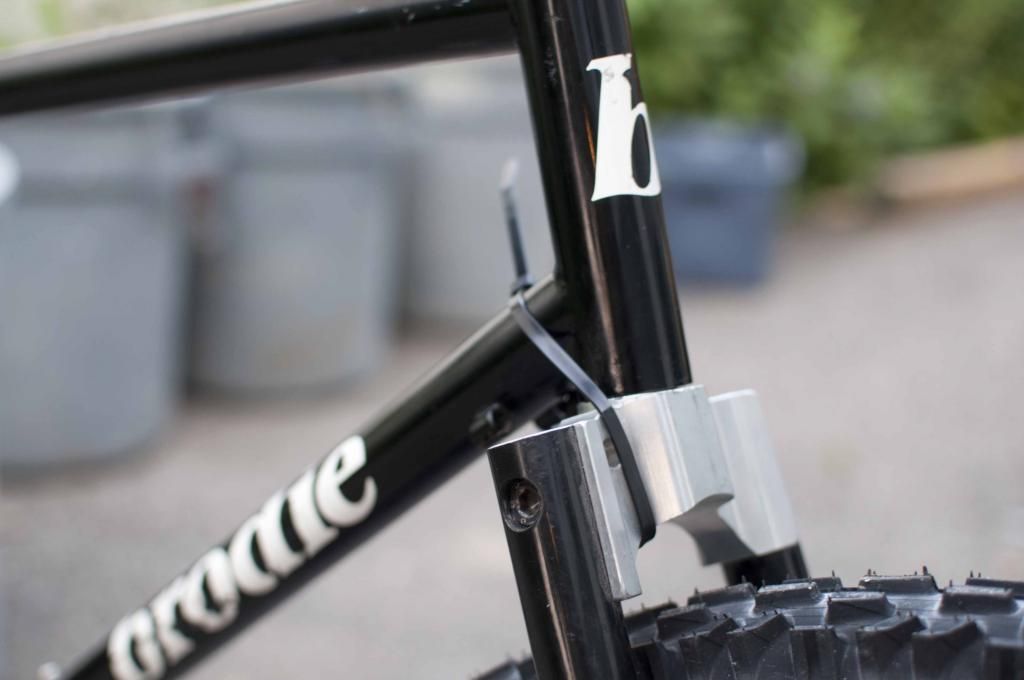 .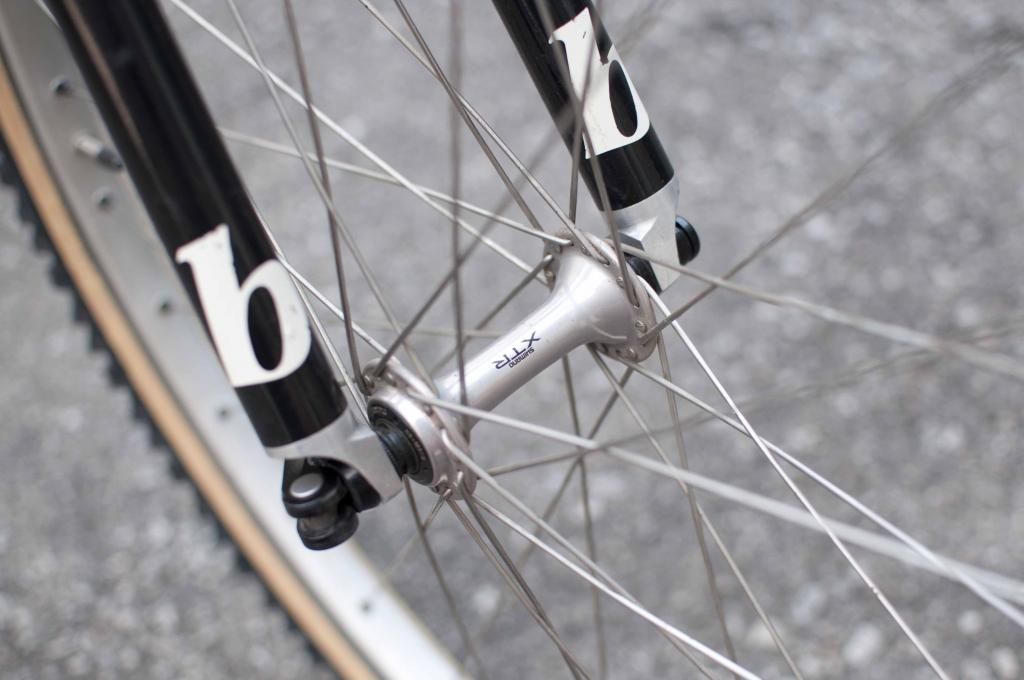 .
.
.