I don't know if posting pics in Haribo's topic is considered thread hi-jacking but since I'm inspired by his thread here goes:
As built 98ish, altitude 2000+ meters:
Pace RC36, Onza Hola's & CWA's, USE, Azonic, NC17, Bontrager Ti, SRAM 9.0sl, Ritchey WCS hubs SUN CR-18s, Zero, H2O,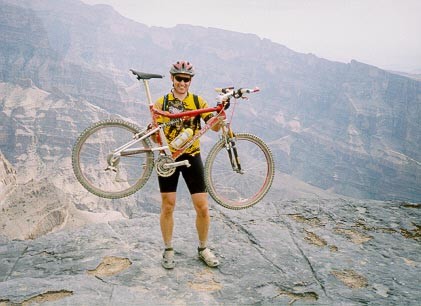 I melted! the brake pads on the downhill that followed that picture
First mild evolution with Bombers, WTB saddle, platform pedals and big Geax Sedona's, 2000ish.
A 130mm zero rise stem, is that proper retro or what?
I rode the Heckler switching between the above forms until 2003 when I converted to discs, in 2005 I finally refurbished the frame: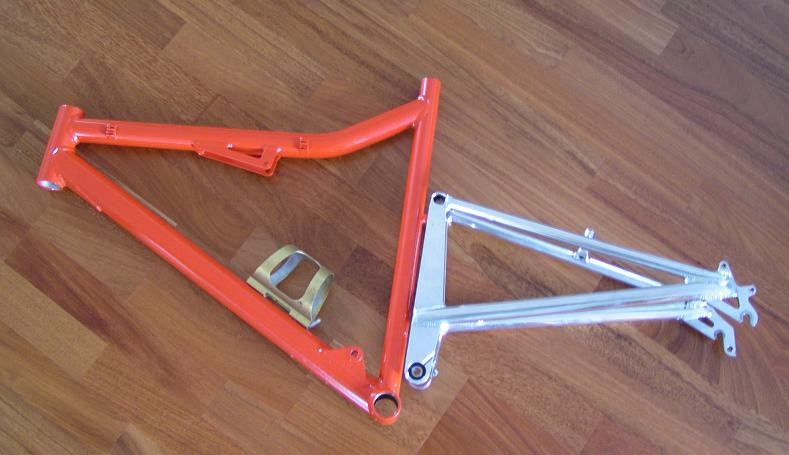 With Swinger 4-way, Revelation forks, Xmax Enduro's, XTR and Magura's: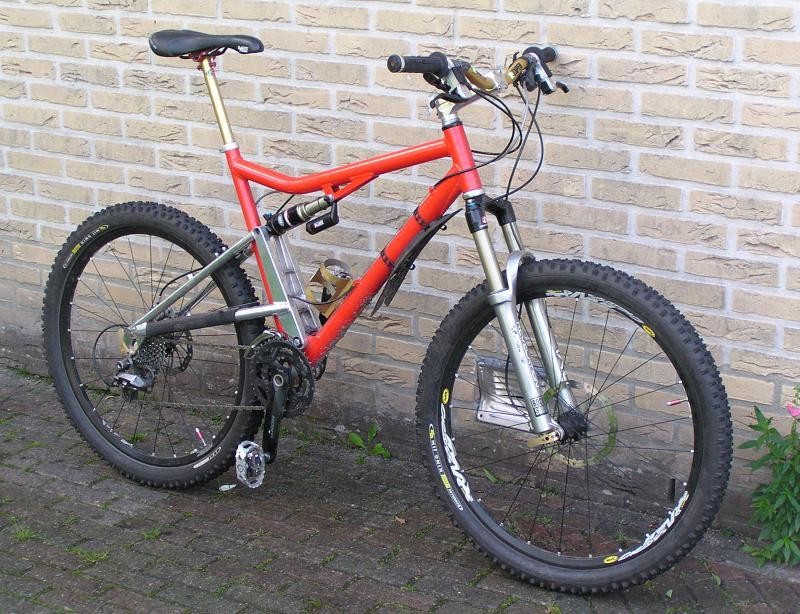 Modern 4-way damper is a marked improvement, eliminates bobbing whilst remaining bump sensitive.
The longer forks reign in the original 71-73 head/seat angles to milder 70-72. See those nice Zero QR's?
I finally did score a set of decals, but arrival of a 6" Foes meant the Heckler assumed XC duties, and it acquited itself darn well:
Kitted out with RC40's, a 36-46 CX double, a skinny saddle and a set of Hope M4's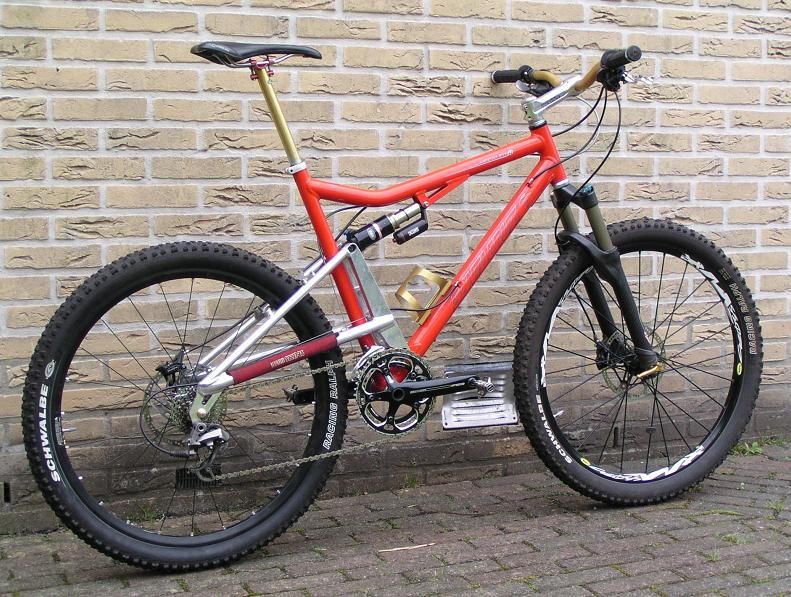 And finally last year I treated it to some Answer OS carbon bars and tried the I-beam system on it (both won me over BTW):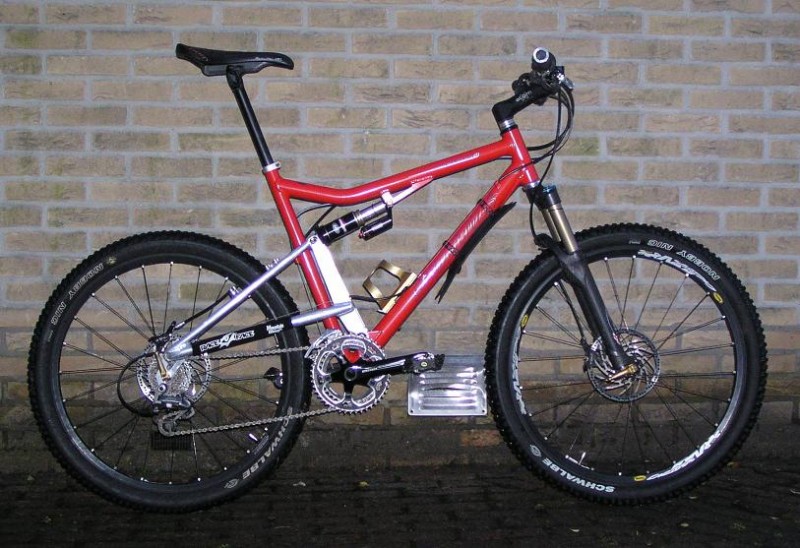 I just realised that the Ringle H20 and the Ritchey headset are enduring components remaining from the first '97 build.
With the recent arrival of a Lenz 29er XC rig I am toying with the idea to revert it to the original build, I still have most of the parts. But if I do it somehow I doubt it will be the last guise of my trusty Heckler,
The ultimate Do-It-All bike .....
Enjoy!! I sure do

_________________
Common sense was never common

looking for:
28h silver rear Suntour hub
32h Ritchey champagne WCS front hub