Hi all just thought i would share my latest project , im far to impatient for nice long detailed build threads im afraid so here are the highlights
Always wondered about the Raleigh M Trax and Dyna Tech range so when one came up for sale i managed to pester poor Logic al into a deal with my too small RM Fusion and waited for the post !
The frame arrived and after tearing it open found this
gutted , bloody courier had used it as hammer or something
i must add at this point that it did not leave that way and Ben has been fantastic throughout , top guy
Two choices , either bin it or try to salvage the bent bottom bracket shell , out came a handfull of wood drifts and began slowly re shaping
( beating ) the shell until it was round enough to take a bb , then over to my long suffering LBS who working carefully to re cut the thread and save the frame .
Back home and in a whirlwind of cleaning and spannering here it is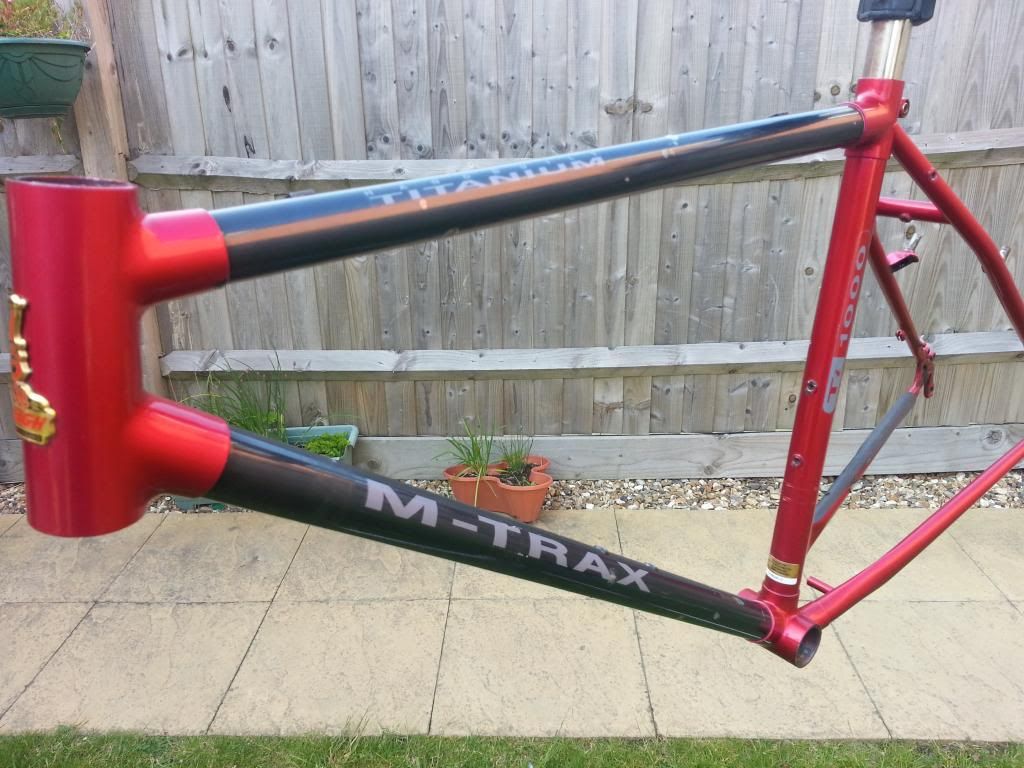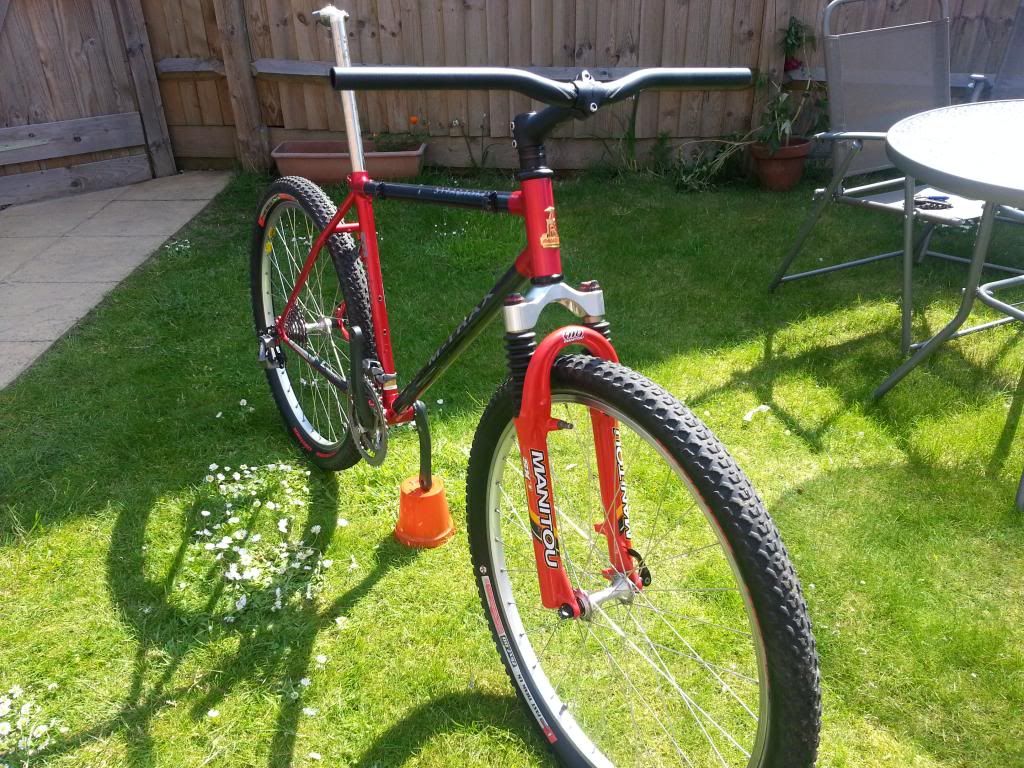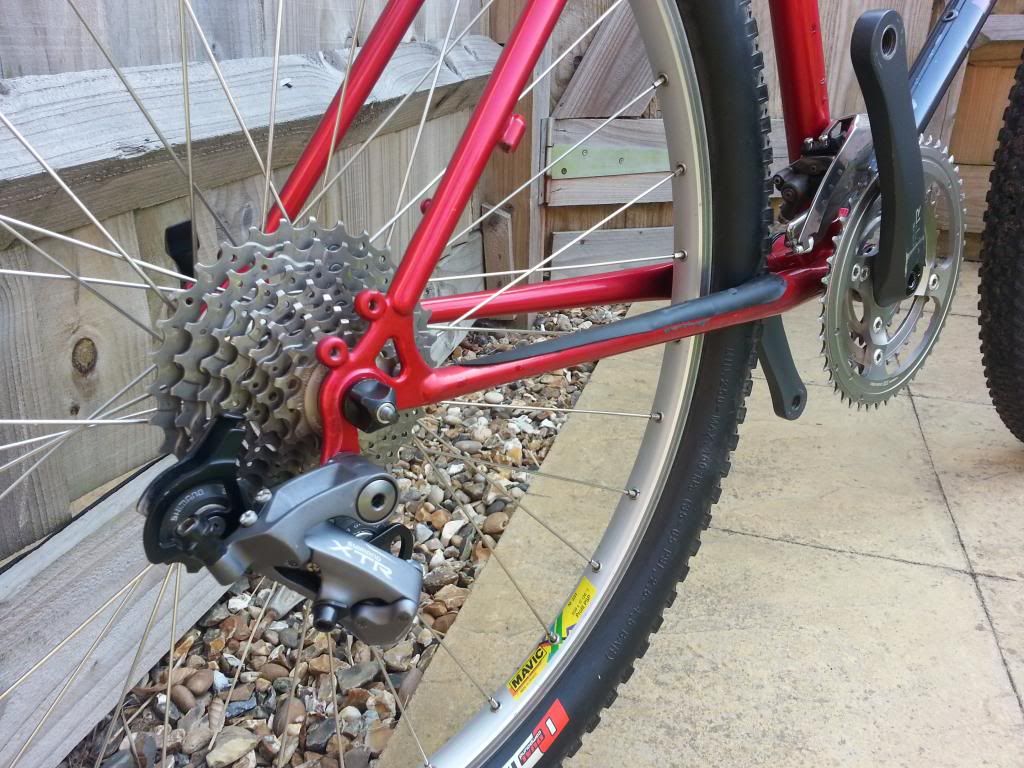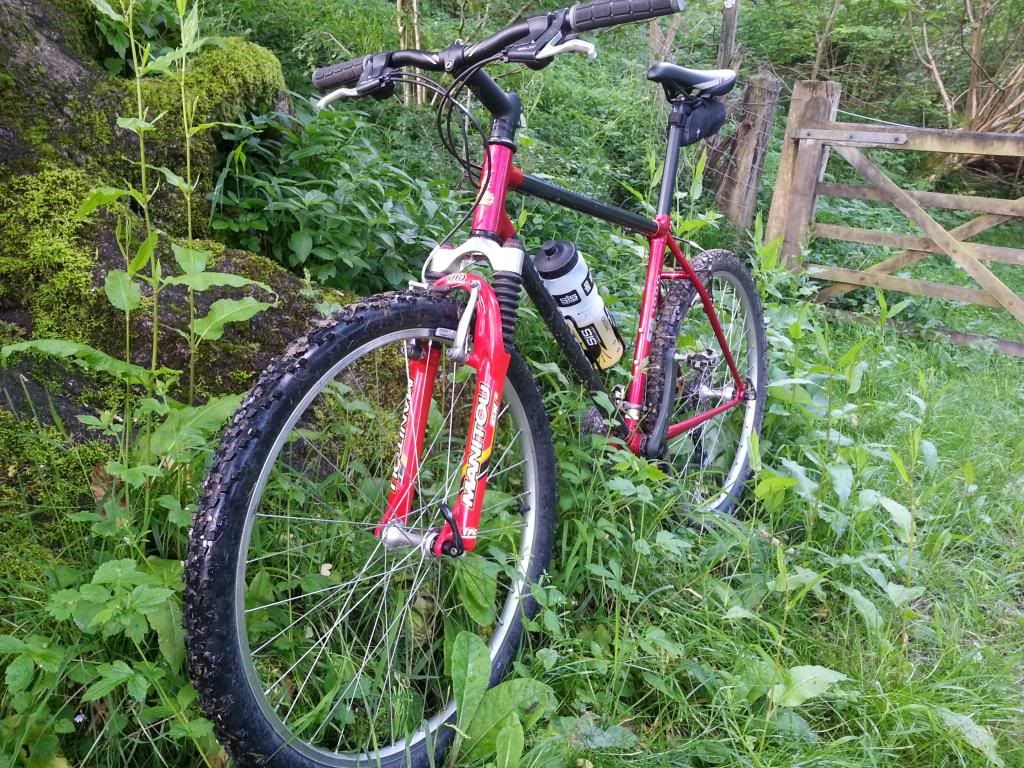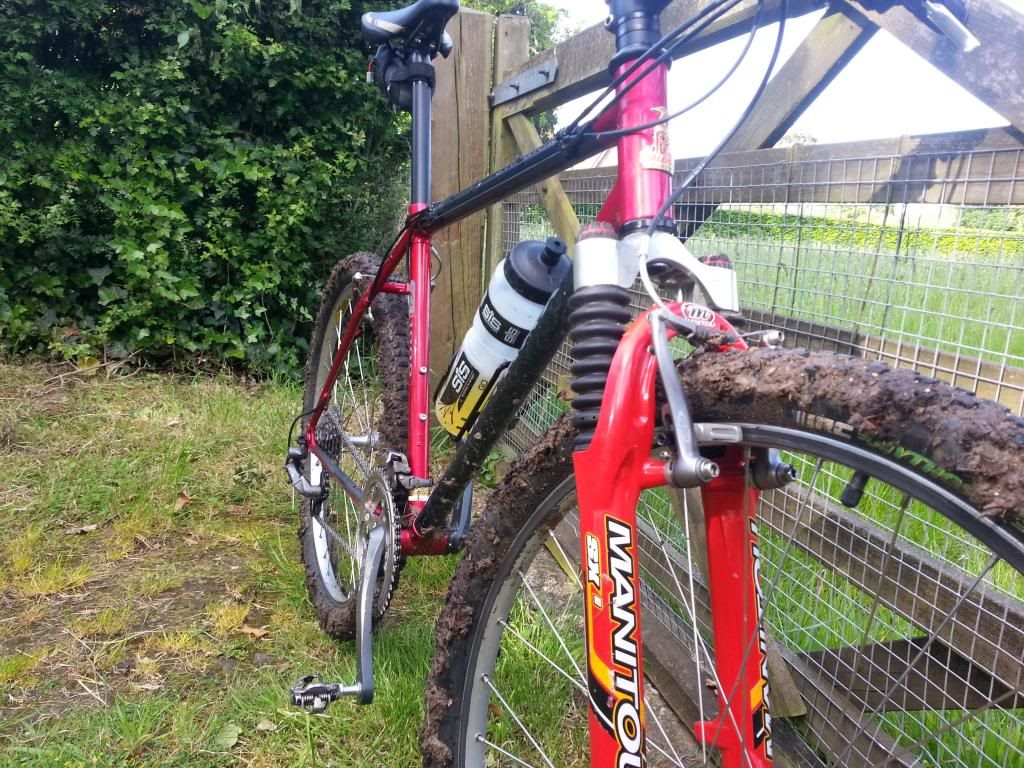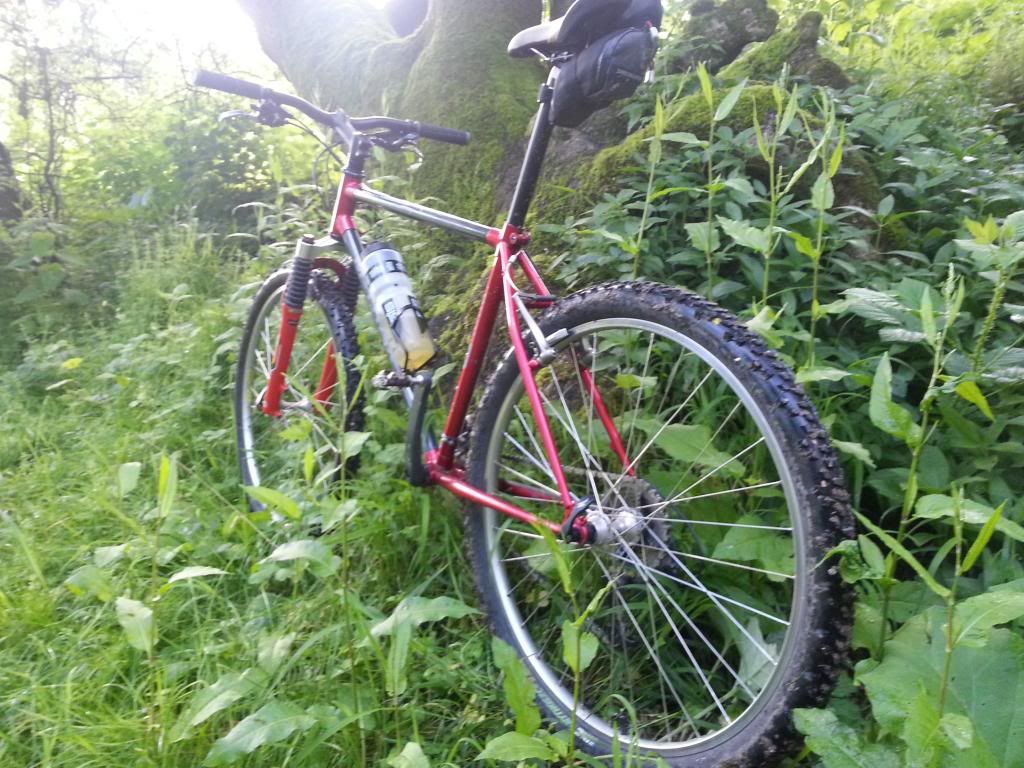 First ride today and im pretty chuffed , rides great , forks are a bit flexy but apart from that nice and smooth and creak free , .A brief spec is ;
95 M Trax TI1000 18 inch
Manitou sx forks
specialized stem and bontrager bar
raleigh seatpost and bontrager saddle
mavic 231 on xtr m900 hubs
front and rear mechs , chainset and bb ,cassette all M950 xtr
xt m739 sti units and avid 2.5 brakes
( spec subject to change
)
So there it is , hope you like it and we shall see how it pans out .
Paul

_________________
" What about you? Do you find it... wisible... when I say the name... 'Biggus'...
... Dickus? "