I have had an ironic smile on my face the last few weeks everytime the wife has said that I am getting fat. 'Yes me dear, I am getting FAT'
well yesterday i did get FAT
Started putting a few bits on it and painted the forks already. Don't think there will be any suprises on this build- it will follow the Yo law; Blue Ringle everything, XTR, rockshox etc.
Frame is in great shape (cheers FattyB), no rust, chain suck or dings, just the usual cable rub, storage marks and usage scuffs. I wouldn't want a 100% minter anyway as I want to use this one.
Needing wheels, stem and post to finish. Quick spec will be, XTR M900 brakes, shifters, mechs. Cooks E cranks, Ringle post, hubs, stem, QRs, Wildgrippers, Kolo Ti bars, flite etc etc......like I said nothing new, just nice!
Forks are Judy DH, painted them this morning, was a bit tricky but have come out well I think.
Can't wait to see how it rides!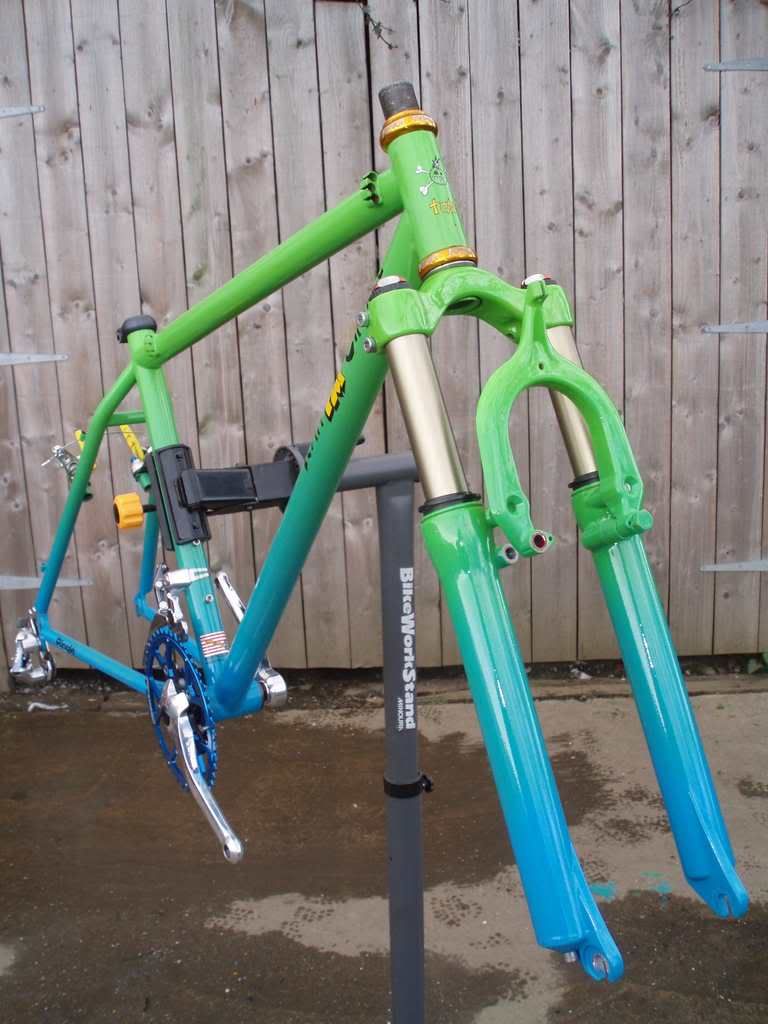 Sorry about image sizing but photobucket has changed and I can't work it without Adobe 9 (which my PC won't load without having a fit)
Cheers
S