Well i planned to start building today and finish when some bits turned up but i couldnt resist so i carried on and heres the results! still waiting for bars, grafton shifter hangers, a nicer ringle post and a steerer rockshox. Enjoy the pics.
Frame: 1997 Fat Chance titanium
Fork: Judy sl ti
Headset: ringle
Stem: Ringle
Handlebar: blue hyperlight
Grips:Blue answer aggressor
Barends:----
Brakes: Avid Tri-align
Brake Pads: real ano Blue
Brake Cables: shimano
Cantilever cable hangers:avid
Brake Levers:Blue kooka
Shifters:xtr m900 with grafton mounts.
Front Derailleur:xtr m900
Rear Derailleur:Xtr M910
Derailleur Cables: Shimano
Cassette: Xtr M900
Chain: Sram
Cranks: Cook Bros E cranks
Crank Bolts: Generic
Chainrings: Ritchey
Chainring bolts: Srp
Bottom Bracket: Ird Quad
Pedals: Nos shimano dx
Hub Skewers: Ringle
Rims: Sun CR17A
Hubs: Ringle cassette rear bubba ft
Nipples: Custom ano turqouise
Spokes: Dt swiss DB
Tyres: Butterscotch psyco folders
Tubes: specialized
Saddle: nos flite
Seatpost: Ringle
Seatpost Binder: holey ringle!!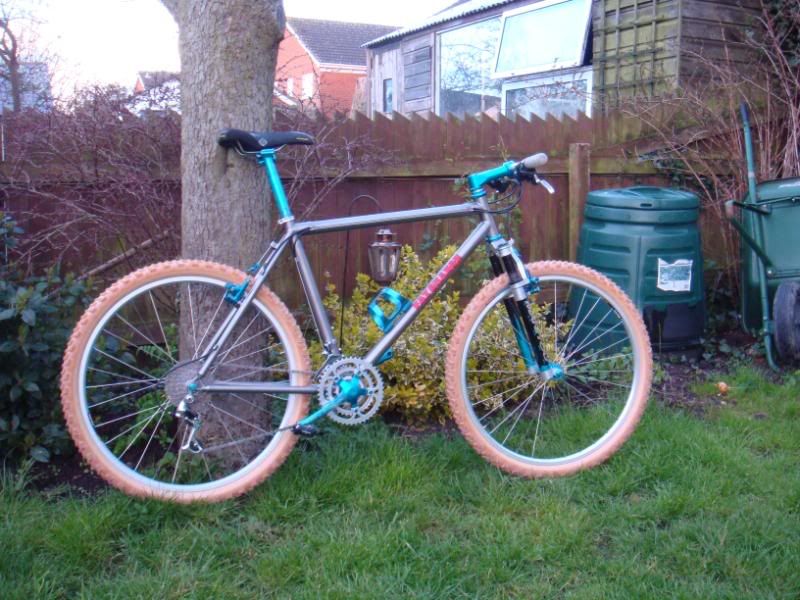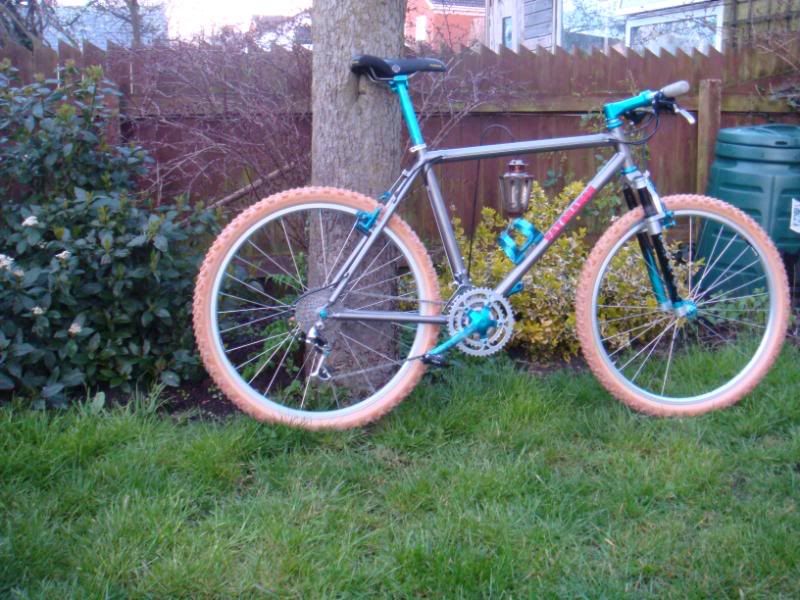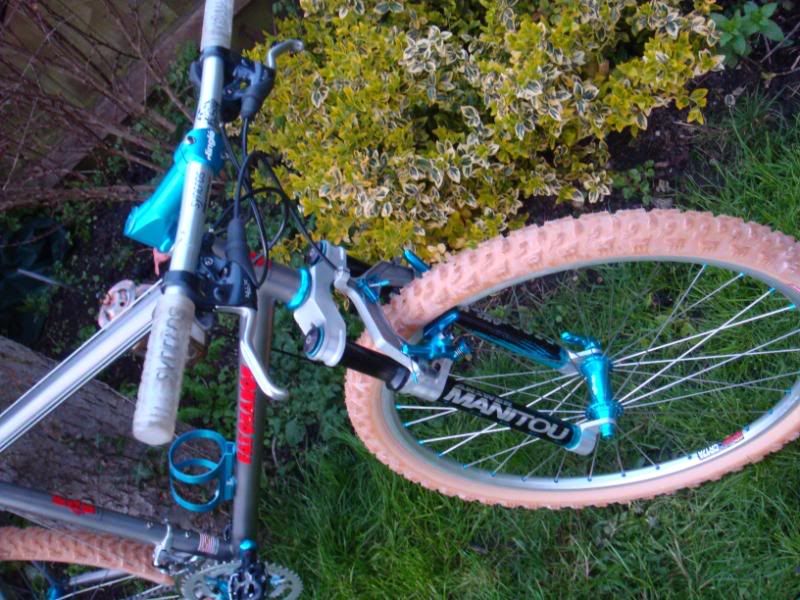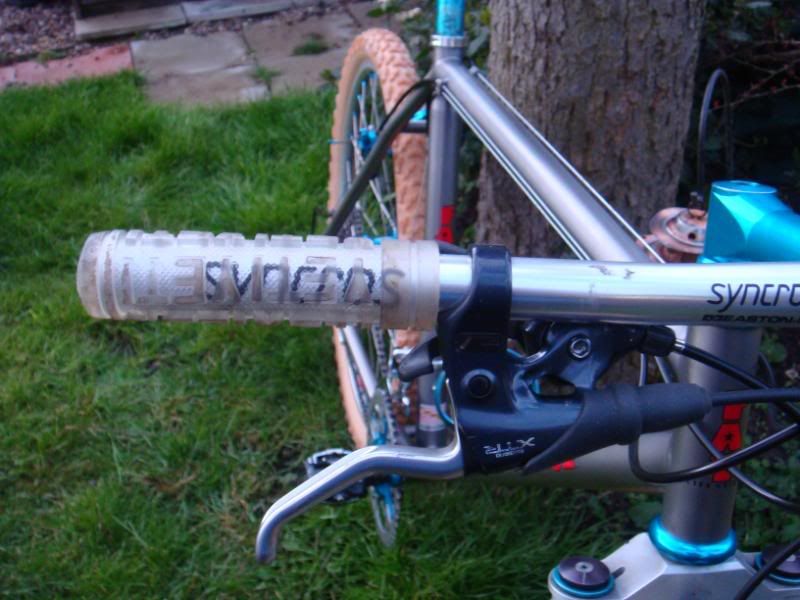 Big thanks to all forum members who helped on my build Jez, Kev, Scant, Sidekick, Ti-Fat-Man, Jerky and many more

_________________
Breezer storm 1994
Yeti arc 2005
Mountain cycles San Andreas alfine! 1998
Raleigh lightweight mtb 1988
Kona Lavadome 1990
Surly karate monkey monstercross ss build