Bike finished over the weekend. It's been the most involved build I've done and I'm delighted with the result......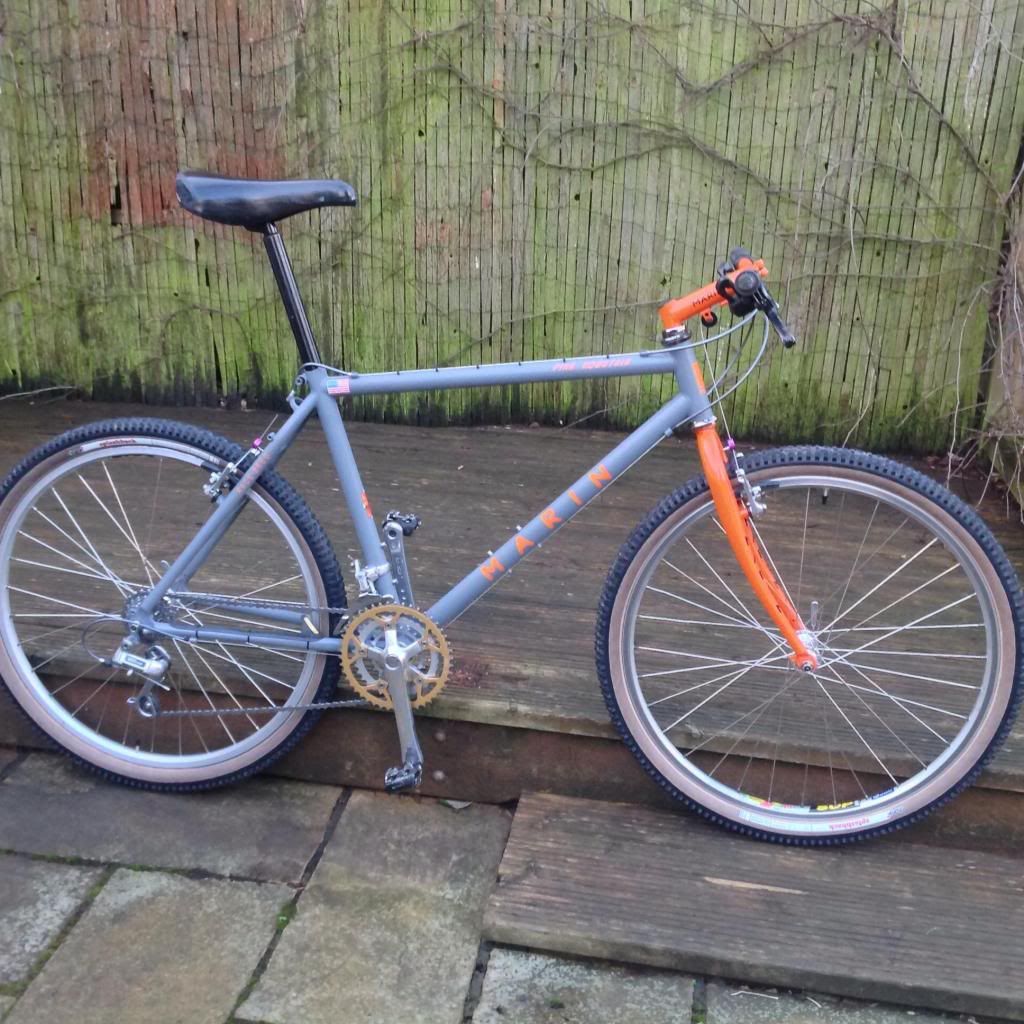 The repainted frame looks just great, thanks to you stu (slmracing) for your efforts. I'm glad it proved useful to your classes and I hope I've done it justice!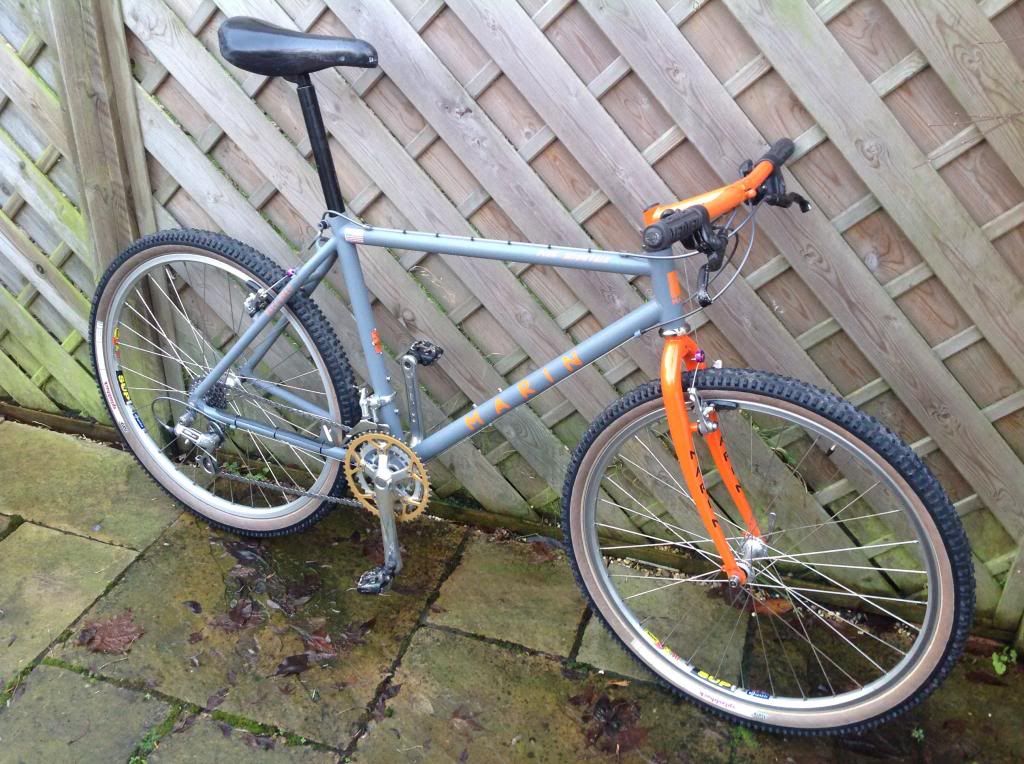 The stem was a karma offering from bryncrug72, many thanks again martin!........
The front end has been powder coated, detailing from Gil and basically a full strip and rebuild. I've gone right into it, even spending time tapping out the threads for the grub screws on the canti's......it all got a bit anal really!.......
It's largely original. Some changes were made by the previous owner who replaced the rims, and I have fitted new brake blocks and a chain (the old one lost half it's weight when I decreased it to have a proper look).
I've tried to stay true to its original character though, with a spot of purple ano just because.......to be honest I'm made up with it, it will be a shame to get it muddy!........

_________________
Darren
1991 CANNONDALE M1000 : 1993 DAVE YATES D.O.N.K.I.S.N.O.B. : 1992 CLOCKWORK ORANGE : 1995 KONA CINDER CONE : 1991 STUMPJUMPER COMP : 1992 KLEIN ATTITUDE DOLOMITE : 2008 TREK 8500 : 2009 TREK EX9 FULL SUSSER : 1984 JACK TAYLOR ROAD BIKE : 1988 BARRY HOBAN ROAD BIKE : 1992 DYNATECH CHROMO COMP : 2008 S-WORKS ROAD BIKE : 1991 LITESPEED TITANIUM : 1991 TREK 8700 : 1991 FISHER HOOKOOEKOO E STAY : 1991 MARIN PINE MOUNTAIN


Happiness is the morning sun on polished spokes.........