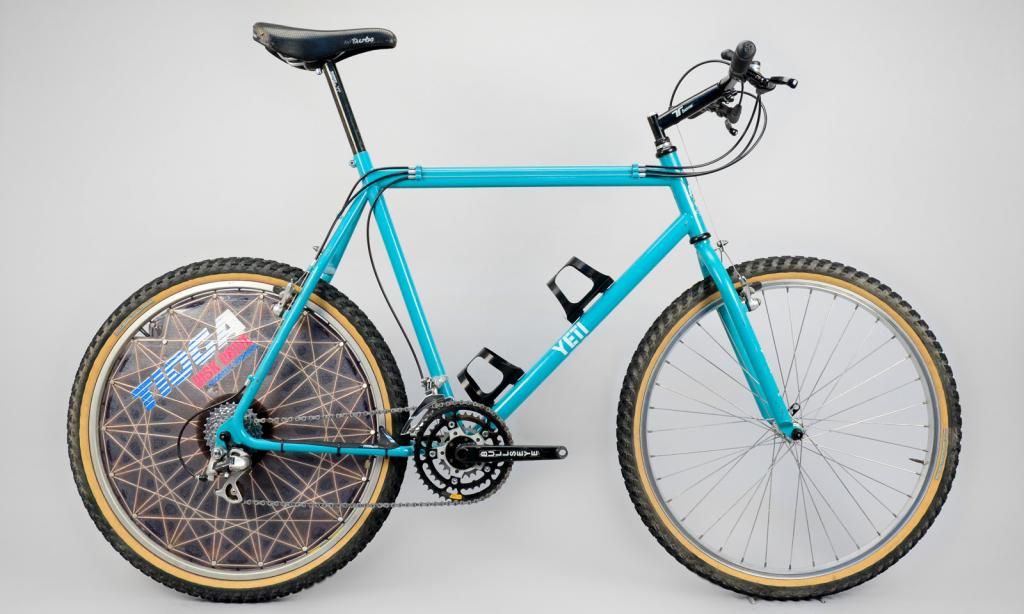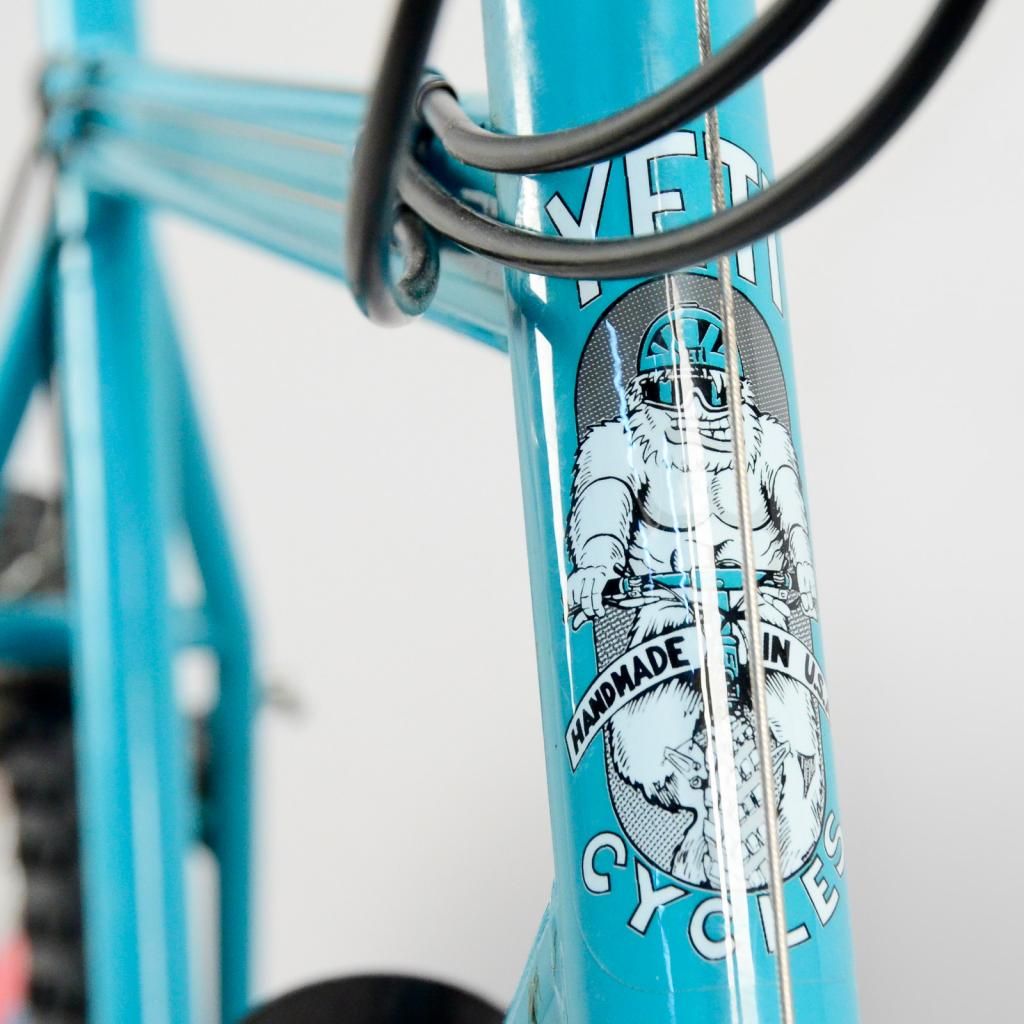 Many of you have seen this bike before. It was formally owned by another fellow retro member. I will restate the history and show you how the bike looks today after some more miles and updates. This Yeti is my personal daily driver and it brings a smile to my face every time I throw a leg over it!
From Kearney, "When Chris Herting joined Parker at Yeti, he became one of the head welders responsible for the SoCal race machines we all revered so much. In the beginning, he rode bikes of his own design, called American Iron. Parker hassled him for months about riding a Yeti, so he finally welded up a FRO for himself. Herting is a bit taller than your average rider, so he made himself a custom frame, with a longer seattube and headtube. Fortunately for me, Herting and I are pretty close to the same size.

So here it is, Chris Herting's personal FRO. As you can see, it has double triangle gussets for added strength, a 1" headtube with a Yeti bend fork (Campy drops), and some other sweet details that he preferred. Check out the custom CH initials in place of the serial number."

Herting built it for himself so it's a little bigger than a usual FRO. 6.5" head tube instead of 6". 23.5" top tube instead of 23".
Email From Herting "W
ith the longer 6.5" Ht it is definatly custom since stock was 6". It took my a long time to get a bike, i was always riding one of my own American Iron frames, parker finally got me to build myself a Yeti. Thats why it doesn't have the simplex drops. I have some pix of me racing that bike at Big Bear and mammoth somewhere, it was the typical team build up, bullseye cranks , XT parts. i will dig around for some pix."
It has dual triangle gussets at the chainstay and the factory collar replacement. The fork is an original 1" Yeti bend with Campy drop outs.
The BUILD:Stem
: Currently Tioga T Bone because it fits me better but also have the original Yeti FTW COOK BROS stem that came on it.
Handlebar:
True Temper
Grips
: Tomac ODI Mushrooms
Seatpost:
Shimano Deore XT
Brakes
: Shimano Deore XT
Brake Levers:
Shimano SLR BL-M733
Shifters:
Shimano Deore XT SIS 7s thumb
Front Derailleur:
ShimanoDeore XT
Rear Derailleur:
Shimano Deore XT
Cassette:
Shimano Deore XT
Chain:
Shimano HG93
Crankset:
184mm Bullseye
Pedals:
Shimano Deore XT PD-M797
Skewers:
Ringle Holey Cams
Cages:
Ringle
Headset:
King BMX 1" (Looking for a 1" Black EDCO Headset to replace)
Rear Wheel:
Tioga Disk Drive / XTR HUB / Mavic 261 Rim
Hub Front:
Shimano Deore XT / RM-20 Rim
Tires:
Tioga Farmer John's Cousin
Saddle
: Perforated Turbo
Here is the link to a more detailed photo album of the Yeti:
http://bit.ly/YetiFRO
Enjoy! I know I sure do!
Best of Rides,
Nick Martin
Founder
The Pro's Closet INC