Current state of affairs: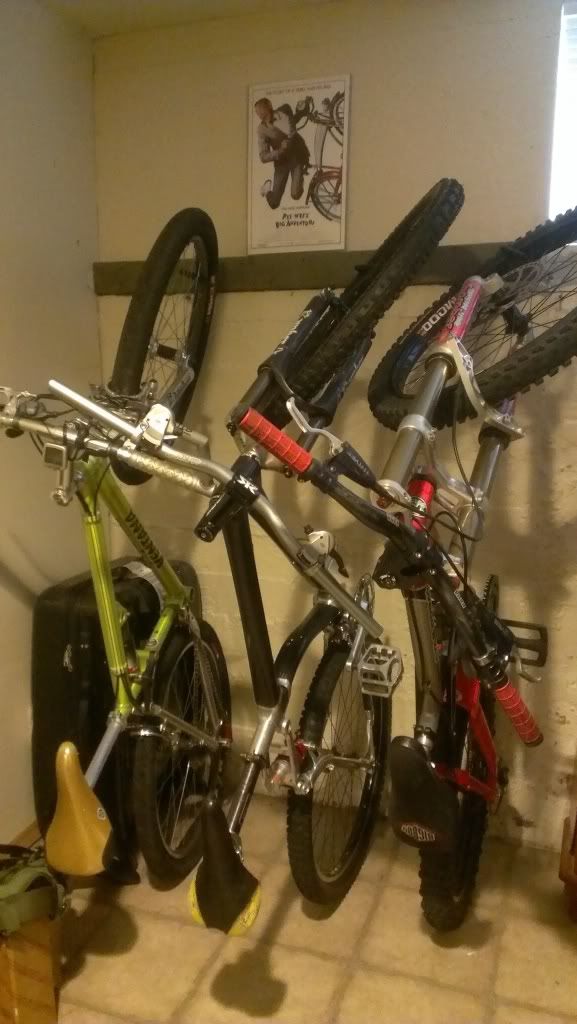 Current issues:
-The 112 mm spindle is spaced for a 68mm shell width. The cranks just barely tighten up and there is no chain line adjustment. Not an ideal situation.
-The Precision Billet derailleur is partly anodized red. I will be taking it apart to strip it in a later post.
-Maxxis Hookworms are HEAVY, weighing 1.2 kilos each. Ritchey Tom Slicks are on order. Should shave off a pound and a half.
I need a Rollamajig.