Was lucky enough to bag this rarity from Ebay. Was told that the rear derailleur needed replacing, but turns out the cable was screwed and the rear wheel had a 5 tooth cog on so indexing was not happening.
The guy who was selling it seemed to be a bit of a trader of bikes and dont think it was his from BITD.
In the 1988 Brochure she is shown as a Laser, but between the photoshoot and when finally released into production, the colour scheme and name changed.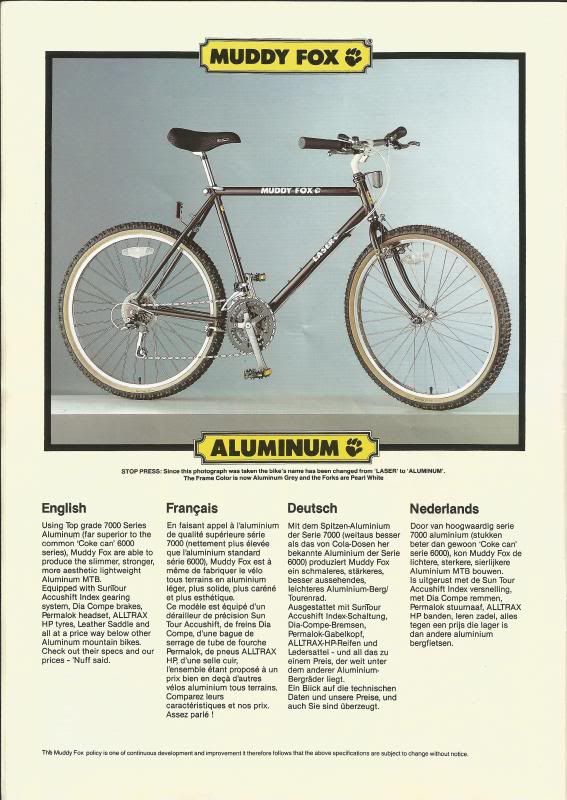 Here she is as she came once I got her home:
A couple of shots with her family (with rack removed):
Some close ups: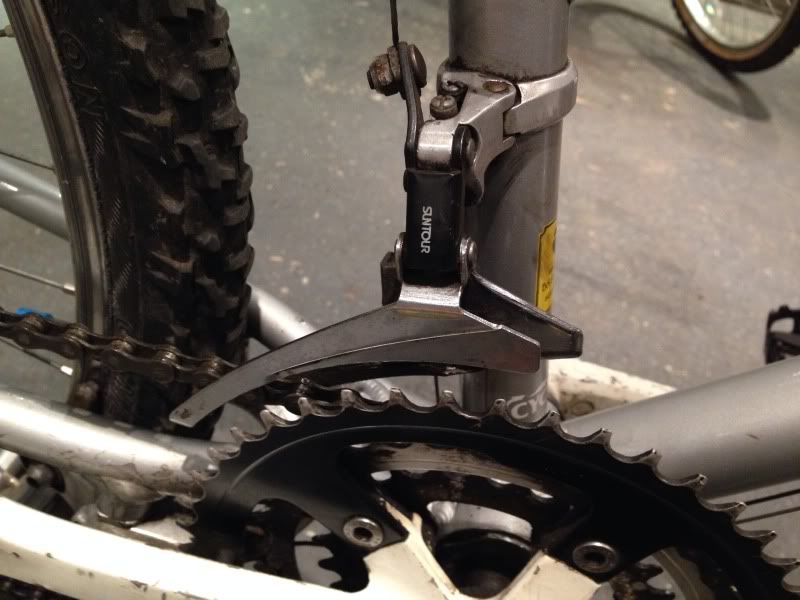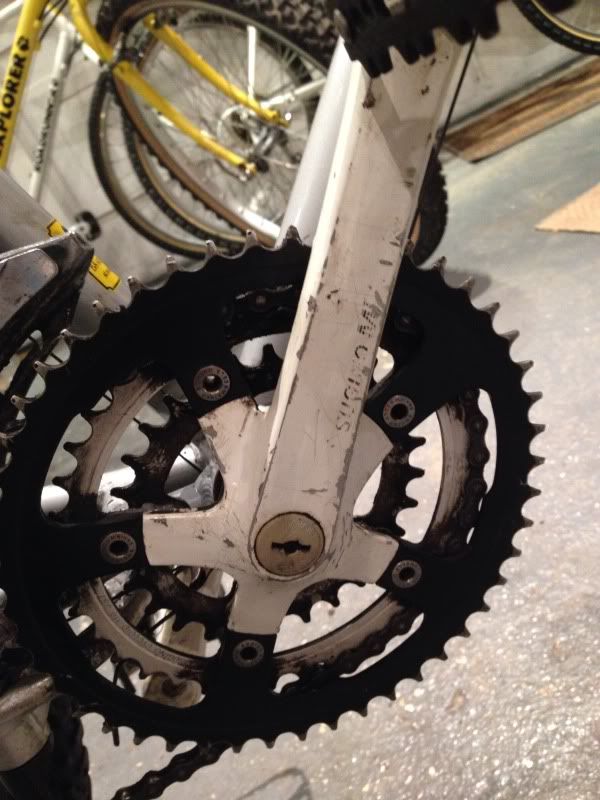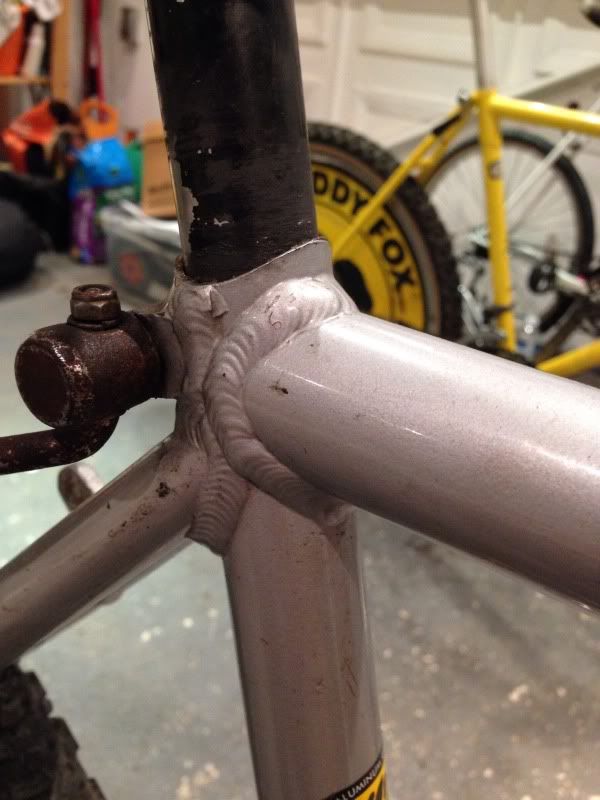 (Shimano Brakes instead of Dia-Compe)
I sorted the rear cog out and put on some Muddy Fox tyres and saddle and took her for a blast, impatience is my virtue.
Then last night decided to break her down ready for a resto. Was going to simply break down, clean, service and rebuild as a survivor. But due to its rarity and condition am going to do a full resto.
Discovered she has had a bit of a neglected life, the cranks were stuck, the rear dropouts are filthy, there is some pitting under the paint and its flaking in places, the forks have a fair amount of rust pitting and the stem is stuck fast (left it soaking overnight, so will try again later).
Here are the box of parts:
...and the stripped frame and forks: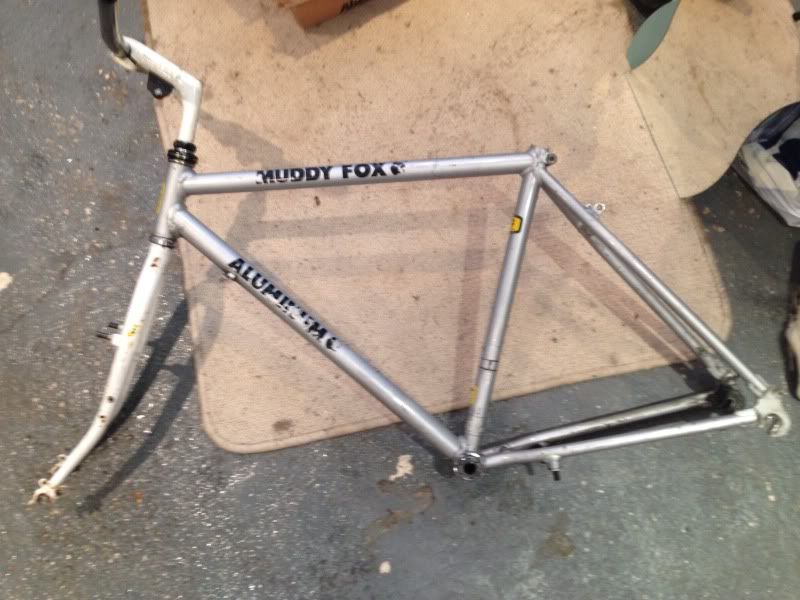 Welding is nice:
Bit more flakey paint:
Not sure what this was for? A chain guard?
So that's where im up to so far. The easy bit!

_________________
1988 Muddy Fox Roadrunner (22 1/4") - 1988 Muddy Fox Courier (20 3/4") - 1988 Muddy Fox Explorer (18 3/4") - 1988 Muddy Fox Aluminium (18 3/4") - 1988 Muddy Fox Limited Edition (23") - 1988 Muddy Fox Trailblazer (20 3/4") - 1988 Muddy Fox Shuttle