stumpjumper1990 wrote:
Could you show me the cable route for the mechs. Looks like they are going through the frame...
It's really a pretty simple setup. The rear gear outer loop goes all the way from the downtube box, through the stay & out the back. The front gear outer goes from the box, through the bottom of the stay to the cable stop.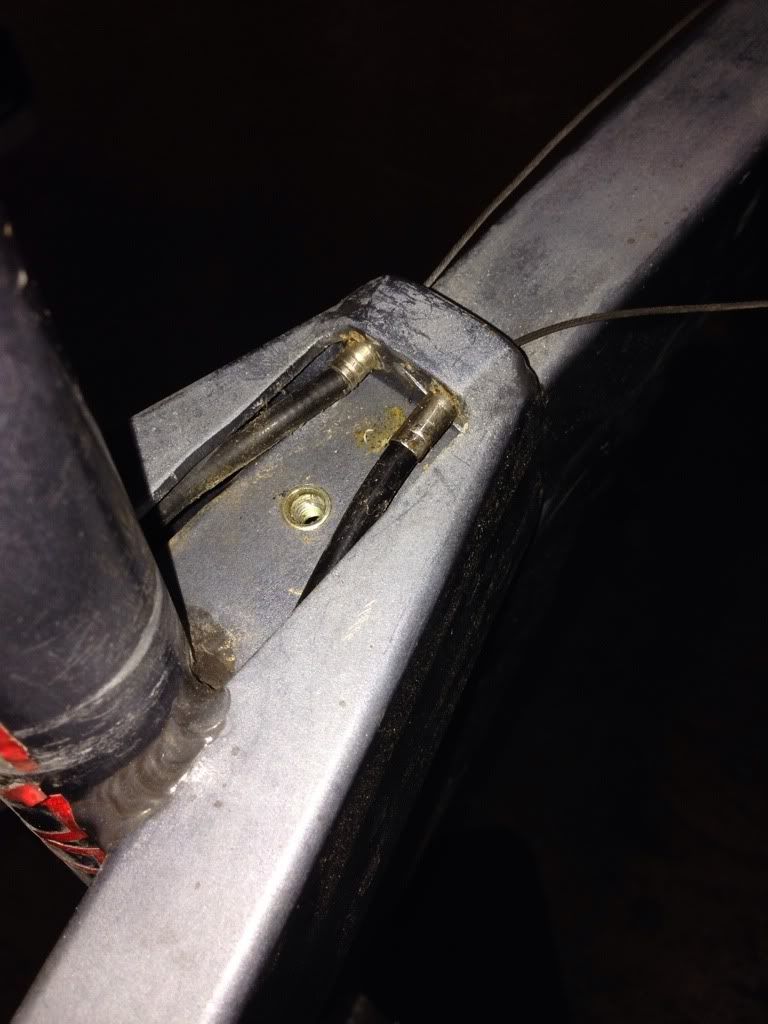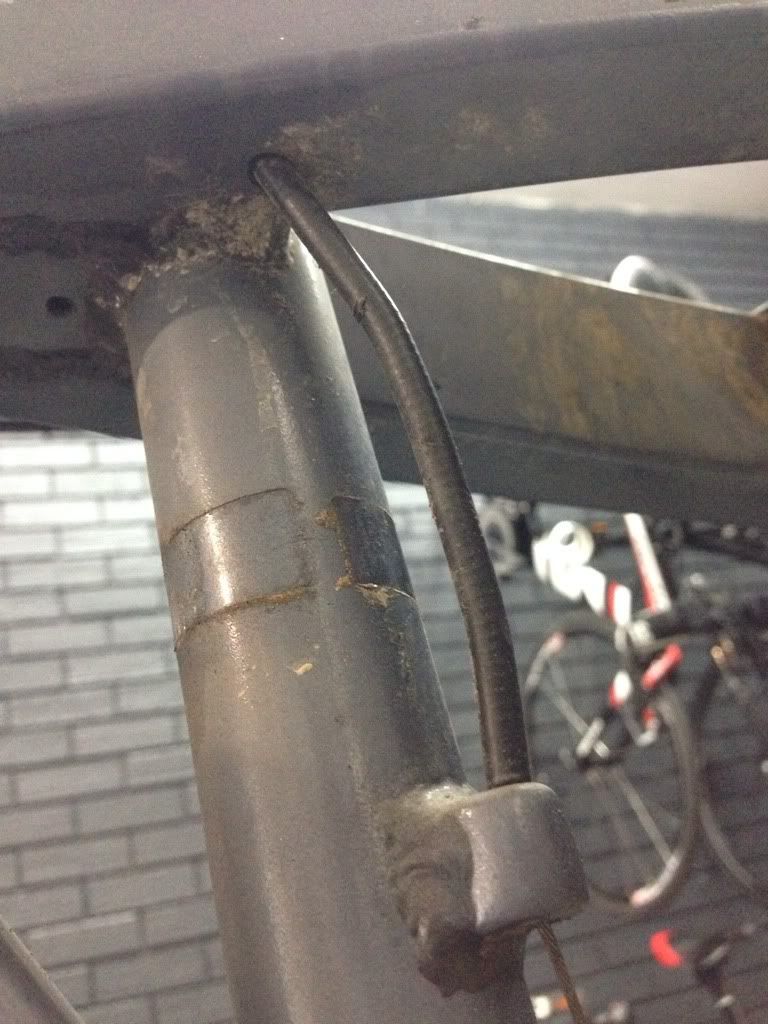 skolioza wrote:
interesting and nice!
Please write what's the weight of the frame when You split the bike to restoration
I was quite surprised when I stripped & weighed the frame. Heavy, but not as heavy as I was anticipating...
_________________
Wanted:
* '89 Nishiki Alien 17/19"
* Mantis Valkyrie-EC 18"
* Titan 1/2 Trac 18"
(Stay tuned to this channel...)
'89 Titan 1/2 Trac, '90 Nishiki Alien ACX (NOS, M735), '90 Pearson Kea, '91 Nishiki Alien ACX (M900),

'91 Haro Extreme Comp (M735)

, '91 Milazo Rock Comp II, '91 Mantis XCR-EC, '92 American Comp-Lite (XC-Pro), '12 Soma B-Side (650B), '14 Cannondale Evo Hi-Mod 1 DA9000, '15 Cannondale Trigger 27.5 Carbon 2 (XTR)