Right this one has been close to 9 months sitting in my shed, so today I decided to get started on it......
I striped the bike leaving the a-head set cups & the bottom bracket then I got out the paint stripper.......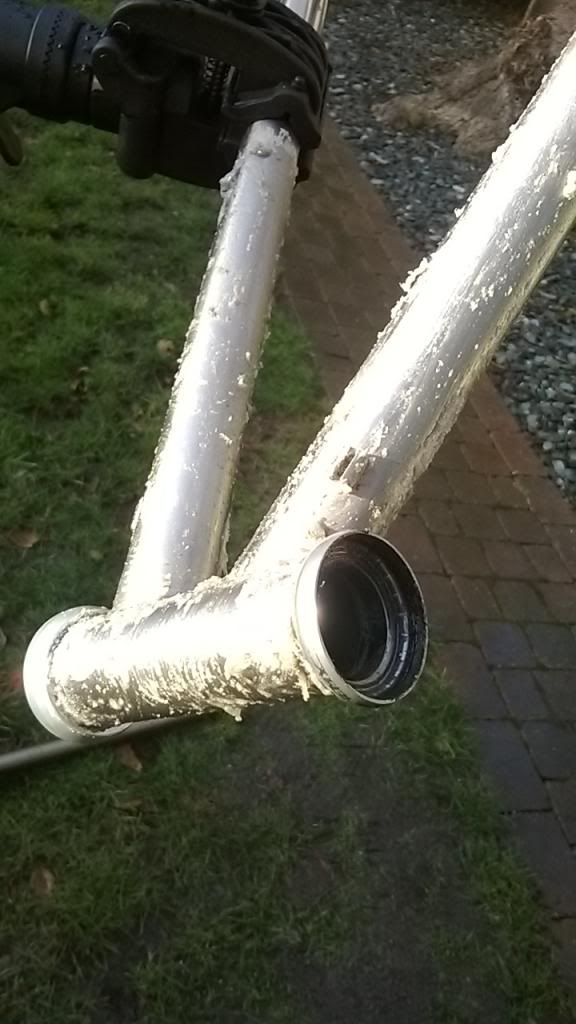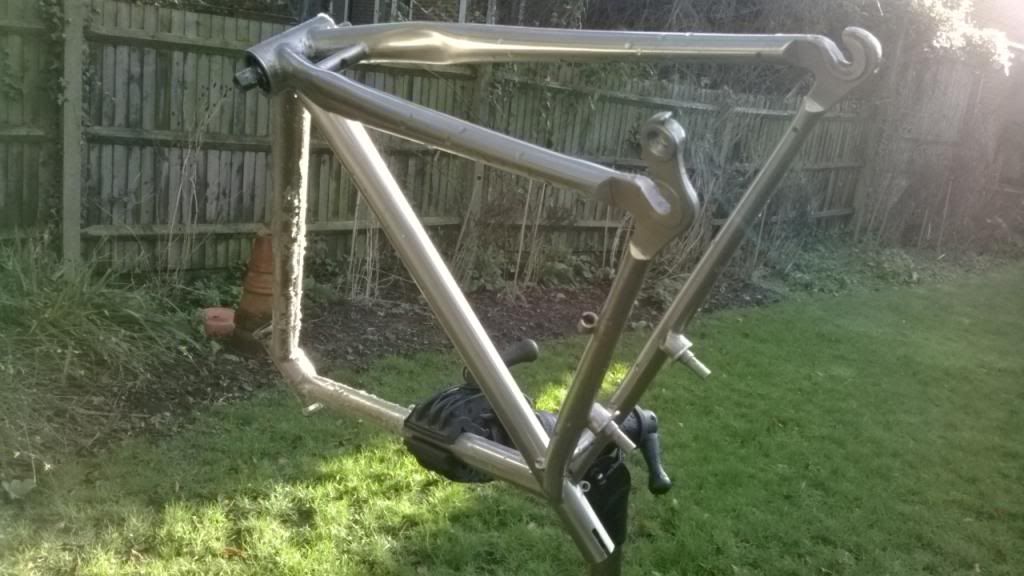 After washing it down & drying it off, I then got out the metal polish.....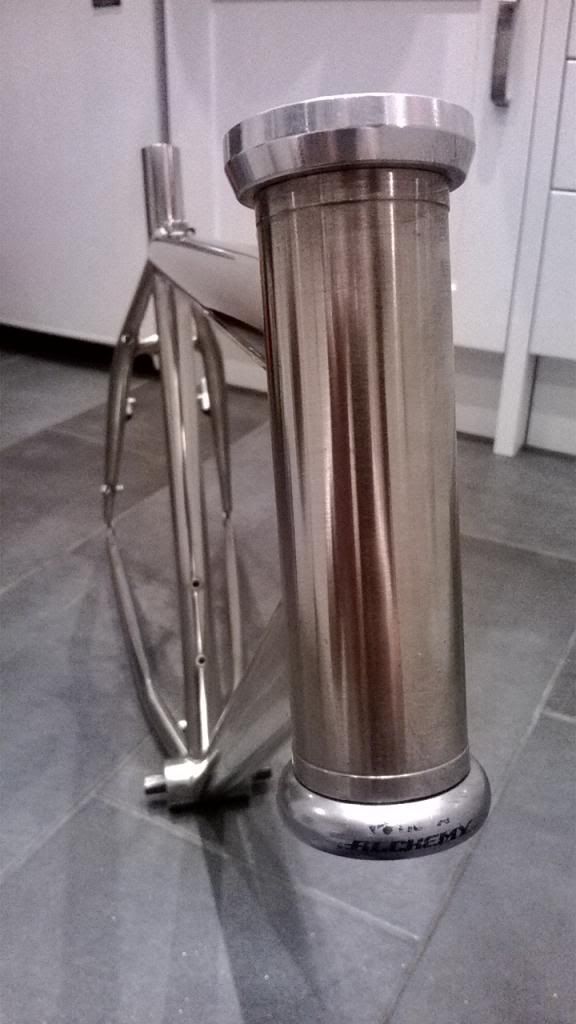 I did like the TI finish but there were too many surface rust spots for my liking, so this was the way to go. Already have the stickers from Gil.m so I guess they will be going on next before I think I will have to give it a coat of clear. Not sure whether to do this myself (rattle can) or pay for it to be done by a sprayer......how hard can it be..........!!!!
I now need to compile my parts list (not too long for this one as I am happy with most of the bits, so just cables hangers, gonna lose some of the faded red anno).
The build has defiantly started..............watch this space.

_________________
Specialized Crossroads Comp Hybrid 2005 (being butchered for parts)
Trek Y3 1998, Trek 930 Single Track XC 1997
Saracen Rufftrax 1996
Giant Box Two 1998
Marin Bear Valley 1988
Parkpre Team 925 1994, Parkpre Comp Limited 1994