I bought this in '95 and have used it as a commuter with fenders, slicks and upright bars until today. Everything is original except for the saddle, seatpost binder, bars, tires and chainrings. I'll clean it up and keep an eye out for black Nitto bars and a quick release binder like it used to have.
Update 11/30/13 - New photos below, the bike is perfect enough for now. I'll keep an eye out for a more period correct stem and tires. I've ridden it on two good trail rides and it performed like a champ. Maybe I'll repaint it in the future as it's pretty chipped. I'll also remove the crusty tape around the chainstay and put on a proper guard.
Highlights for me are the flawless shifting, solid brake levers and full width bars. I like the saddle for most riding but it's a bit wide for steep descents when I have to get behind it.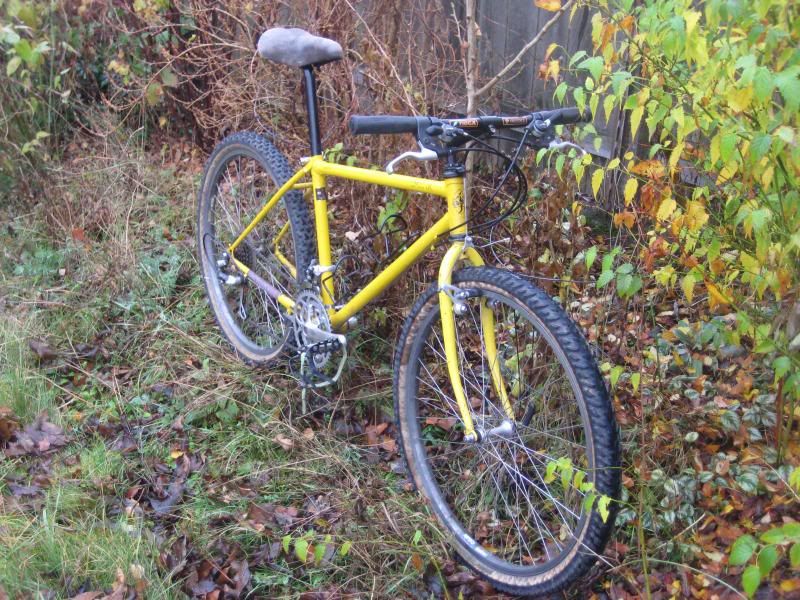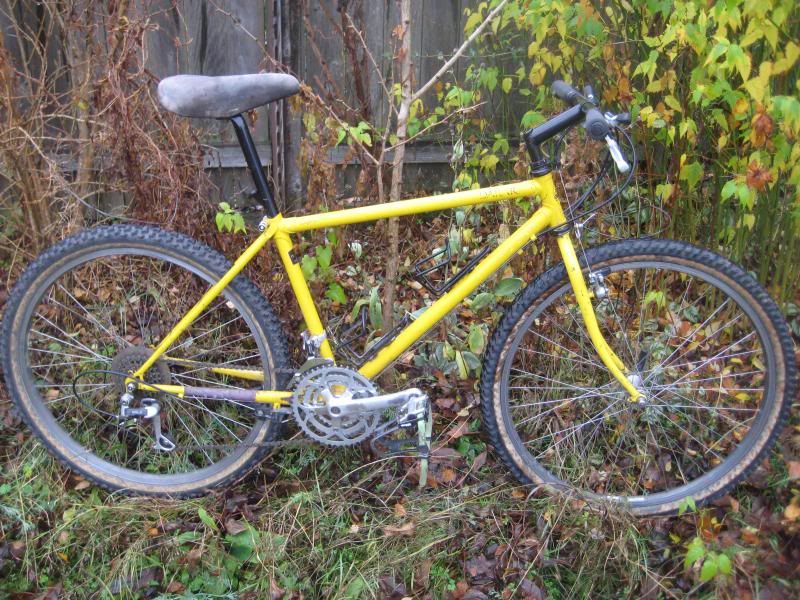 Frame: Lugged Tange Prestige, 16" C-C, 21.5" C-C (a bit small but it feels decent)
Fork: original Jamis unicrown
Headset: original XT
Stem: old Ritchey
Handlebar:NOS Tioga Prestige
Grips:new Ritchey
Brakes:original XT, rear U-brake
Cantilever cable hangers:original shimano
Brake Levers: original XT 2-finger
Shifters: original 6 sp XT (switched to friction - my preference)
Front Derailleur: original XT
Rear Derailleur: original XT
Cassette: original 6 sp XT
Cranks: original XT
Chainrings: new no-name 48/38/28 (a bit steep for the local trails)
Bottom Bracket:original XT
Pedals: old Shimano DX
Clips: old Specialized large with Cat Eye Snake Straps (my favourite combination)
Hub Skewers: original shimano
Rims:original Araya RM-20 hard ano
Hubs:original XT
Tyres:old Continental Leader Pro and Ritchey Megabite (these need to go as they're pretty worn)
Saddle: old Selle Italia Anatomica
Seatpost:original Nitto
Seatpost Binder: NOS Kalloy
Weight:approximately 27 lb (lighter than I thought it would be)