First couple of pics.
Got the forks back from Tim and they are looking good but a touch on the long side
Will make do for a while til i can get my RC35's sorted (Rumours of a spring kit from Tim).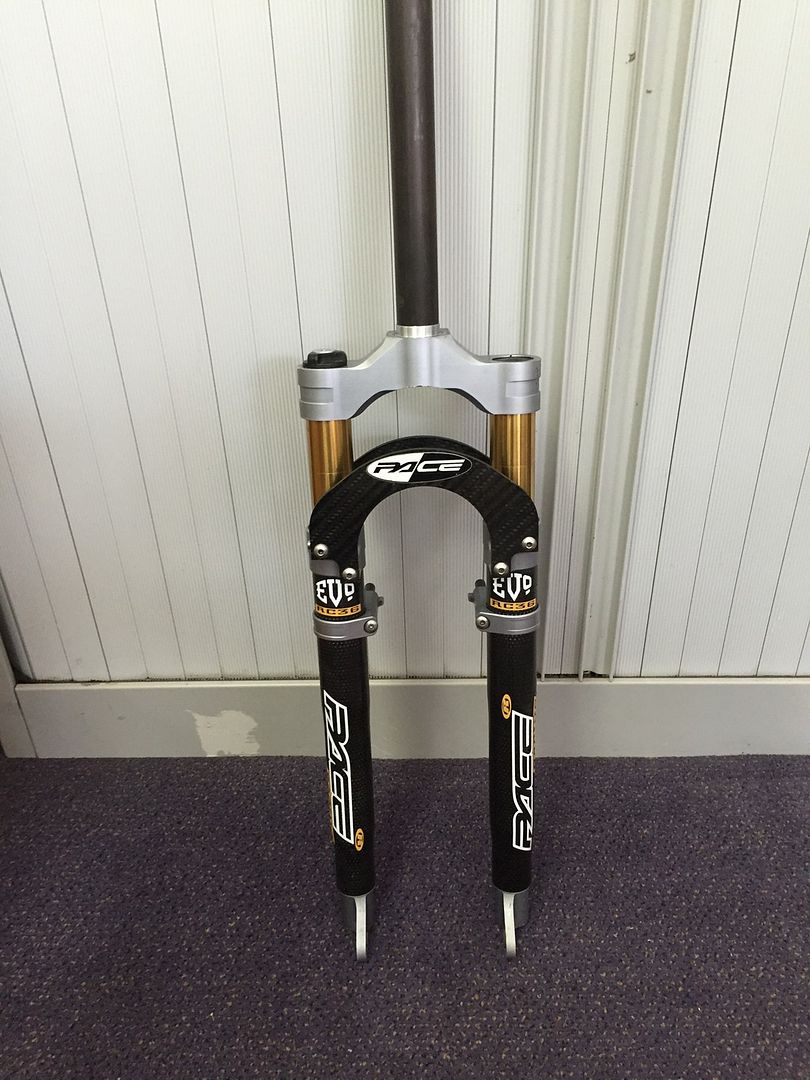 Just got a quick photo of the frame with the forks and wheels in loosely.
The wheels are Mavic 230TIB Rims with DT stainless spokes, Front Hub is a Pace RC50 32H and the rear is a Ringle Super Bubba.
The Rear has taken a few big Hits trying to keep up with full sussers and the rear rim especially has a couple of dings in it! I would ideally like some NOS Mavic 217's in Sunset (32H) but not much chance of that
Build will be mostly m952 XTR with a middleburn chainset and syncros stem and pace bars.
The main thing I'm not really happy with is the seatpost. Kalloy, but it was £4 and the right size so it will do for the time being!

_________________
Turn our tears to little black holes to light the way for three blind moles.
'93 Yo Eddy Half Built due to expensive kids and working in Liberia