Been a crazy couple of months trying to find another keeper retro project - first there was the little Hardrock, then the tiny Timberline but I'm pretty sure the Konaphile in me has found something to hang on to. Kona build No 25
will be a bit of a tribute to my old '96 Cinder Cone and '98 Muni Mula.
Massive thanks to Chris (dablk) for the frame and forks and to And (Archemist) for the black LX kit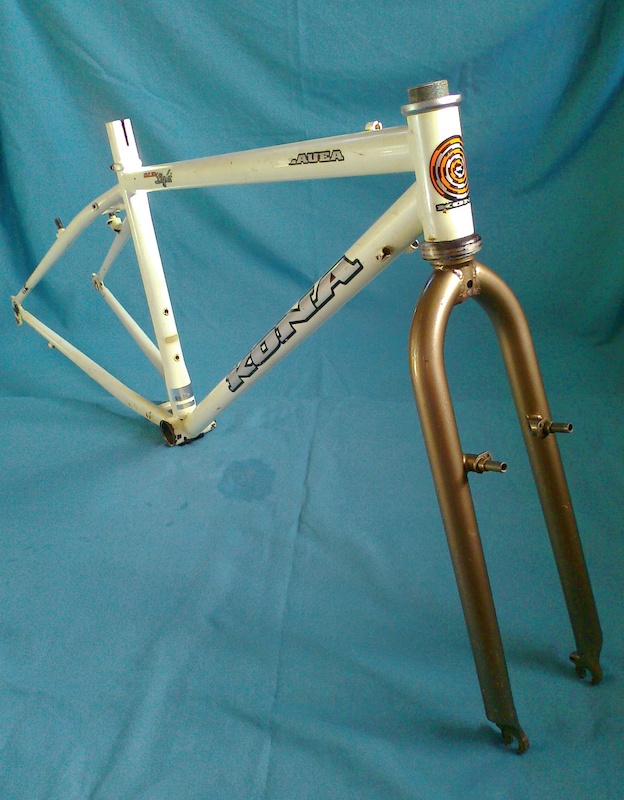 The frame was in nowhere near the tortured condition of some I've owned and after a therapeutic day spent retouching, I reckon looks pretty good.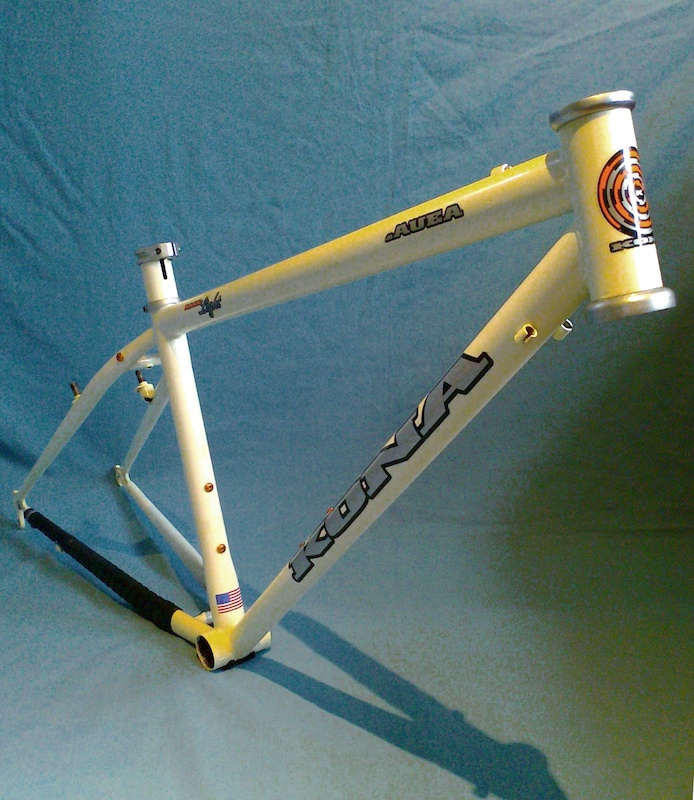 Still need to get hold of a Sharpie to reconstruct the driveside Kilauea decal (I know I can get hold of replacements but want to try to keep it as original as possible. I'm sure I can get hold of the correct P2 fork decals from Gil on here too.
Build will be cantis with SS5 levers (loved those rubber-dipped levers on my Cinder Cone). I have a '94 Velocity stem (so silver not bronze but will be fine for now), black rear LX mech and cranks and 7 speed wheelset from the little Hardrock. Planning a 1x7 build (my main rides are a short travel f/s singlespeed and 1 x 10 DH bike so too many gears confuse me
) and I usually run a DH style roller for chain retention duties but wanted something a little less obvious for the Kila.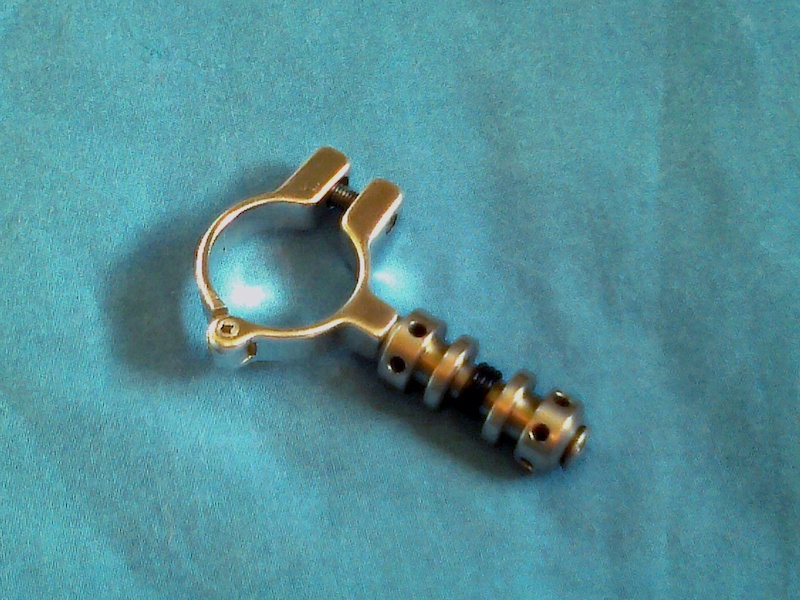 Think I'm going to need to swap out the clamp for a 31.8 due to the butted seat tube but it should work. I've done similar before on builds including the
old Explosif
but wanted something a little less DH this time - fingers crossed I can get it aligned correctly.
Tomorrow is build day so hopefully it will be up and running for Monday's commute

_________________
Welcome to the Hotel California . . .