Some of you may remember i recently bought a San Andreas,always wanted one when i was a kid riding MTB`s but one was waaaay out of my reach,so after a couple of years searching,i finally bought one.It was looking a bit sorry for itself in a few areas,some bad parts and frame decals in a sorry state.So i decided to give it a bit of a freshen up!This is how it looked when my mate went round to collect it for me!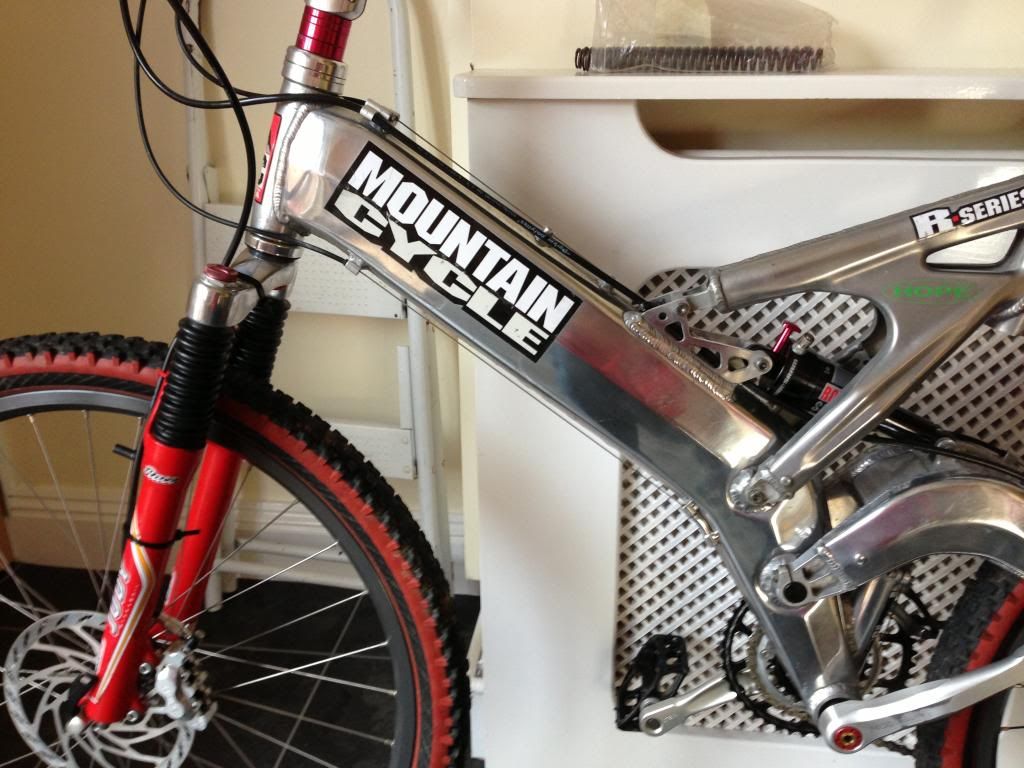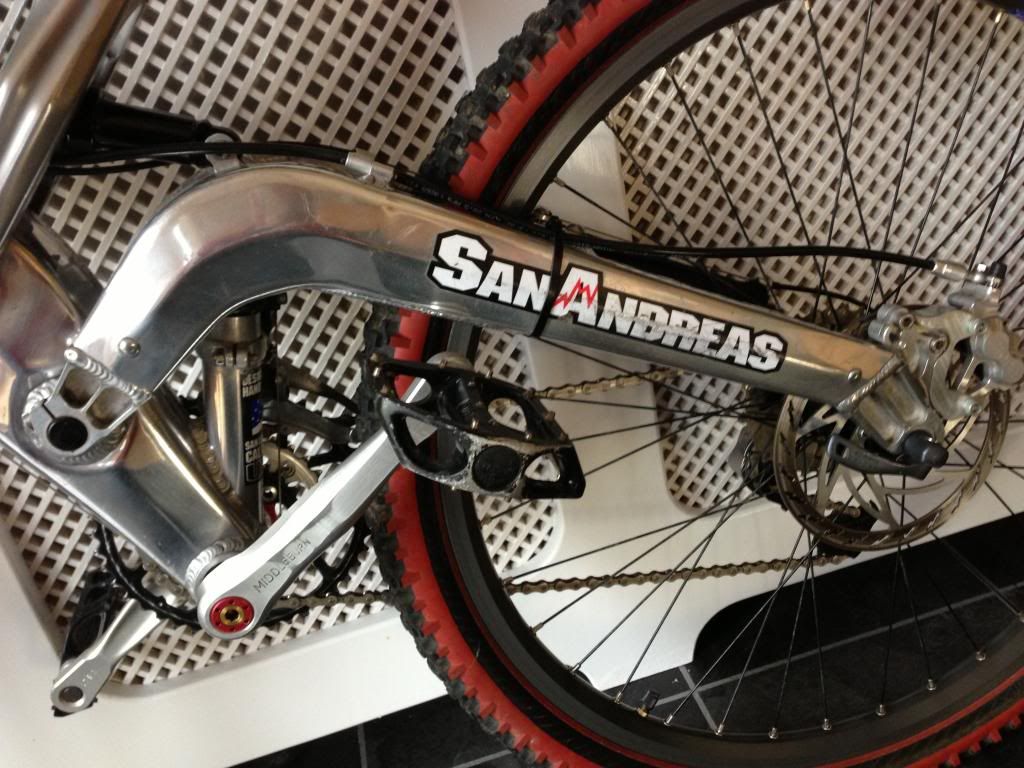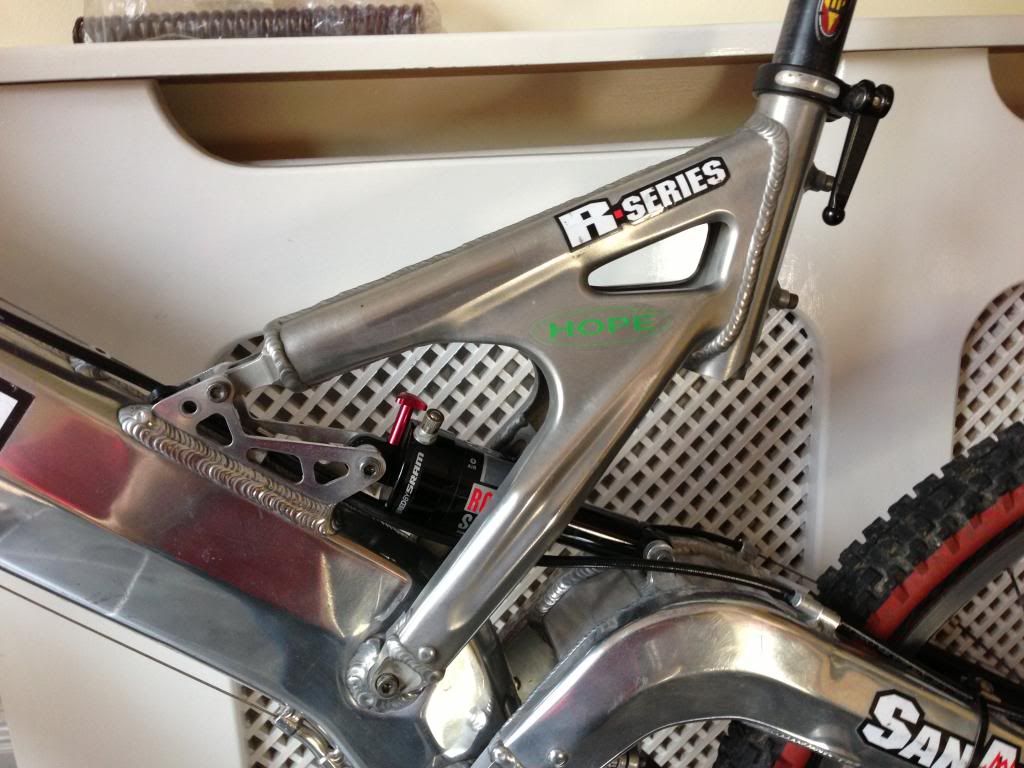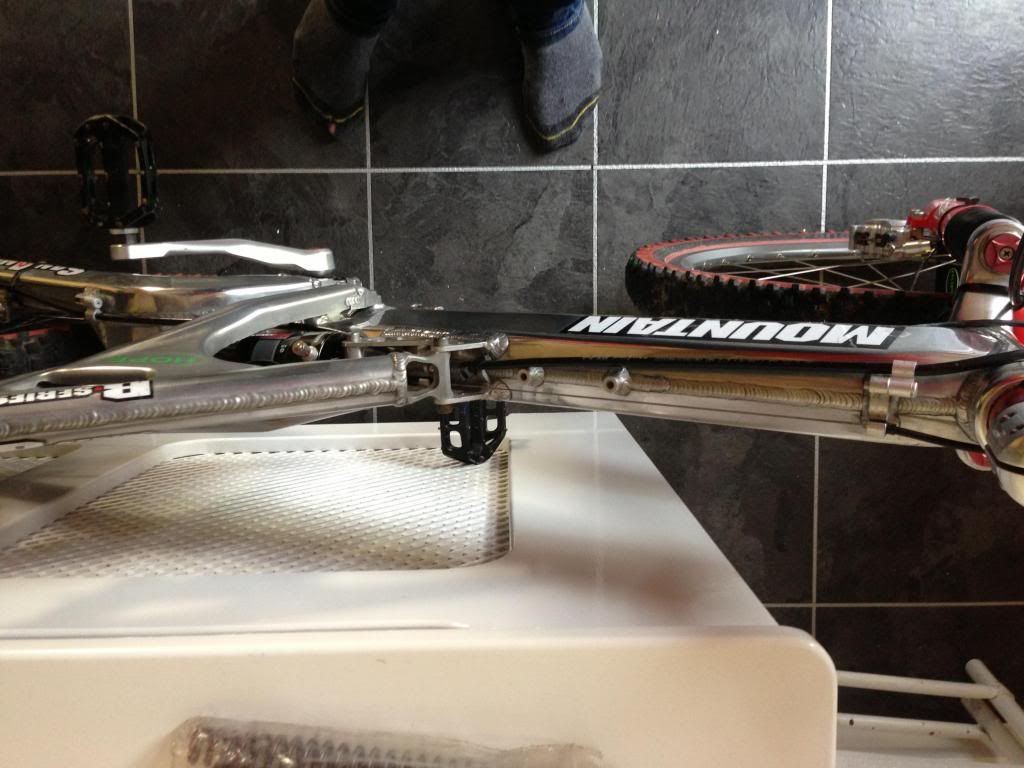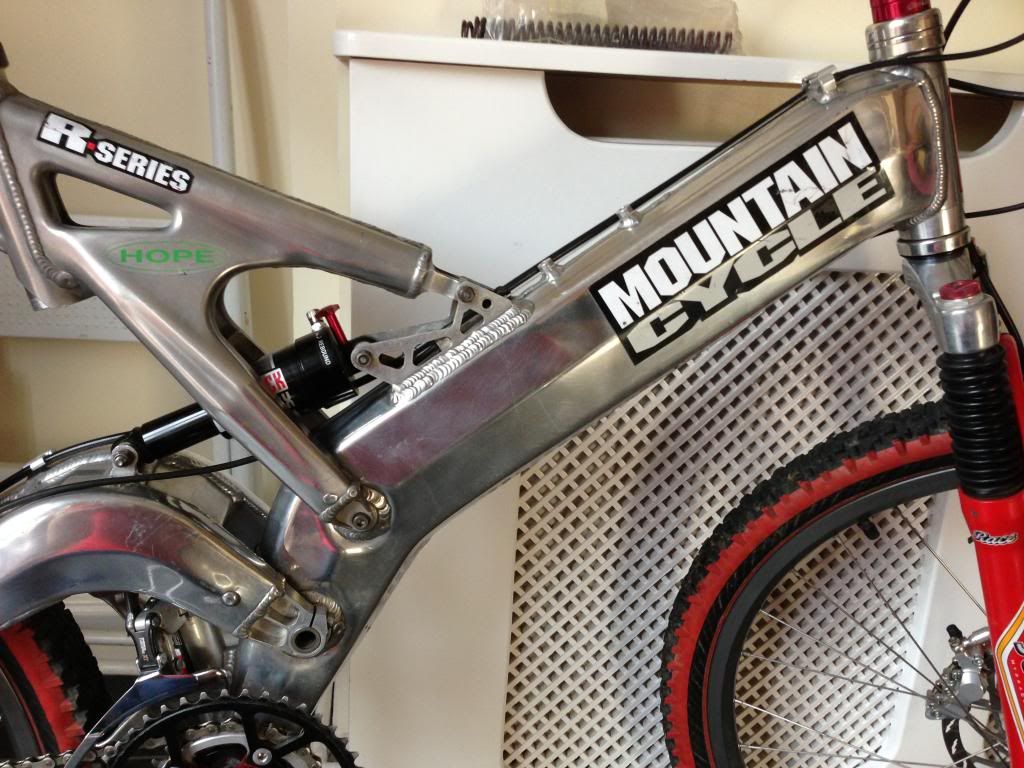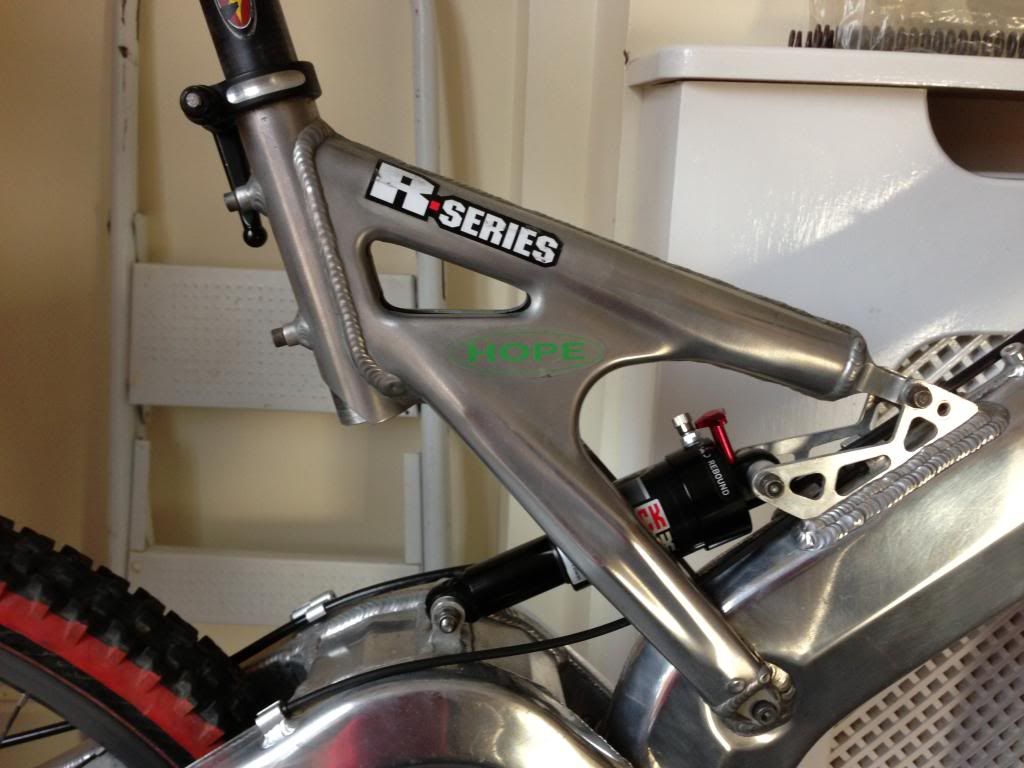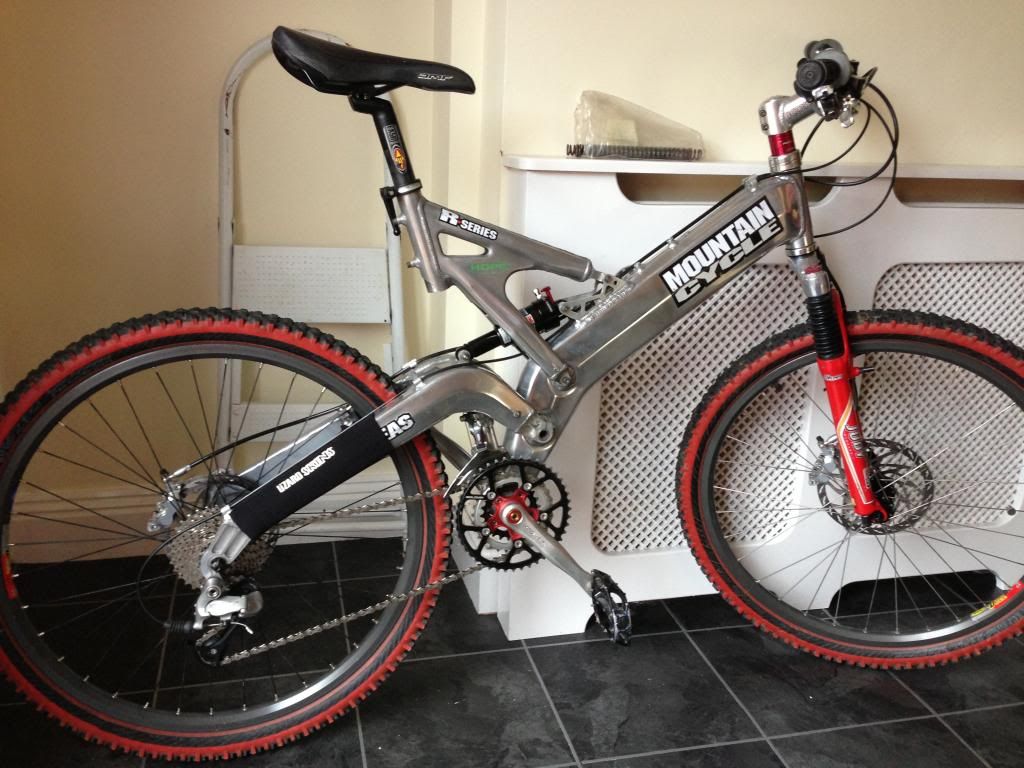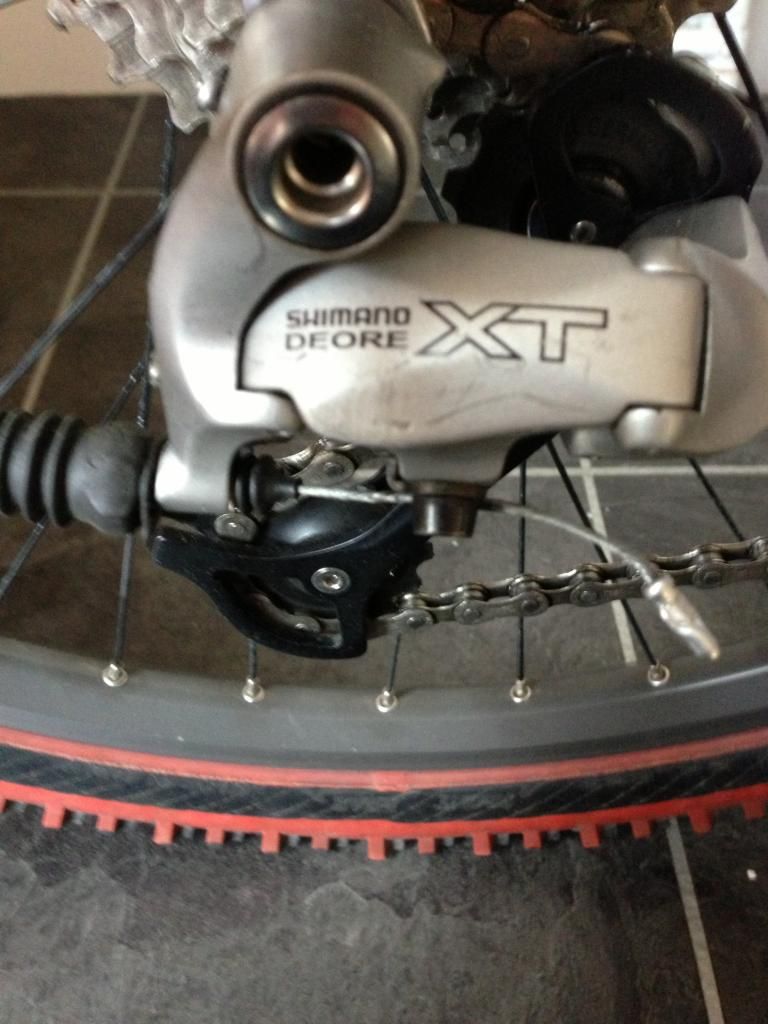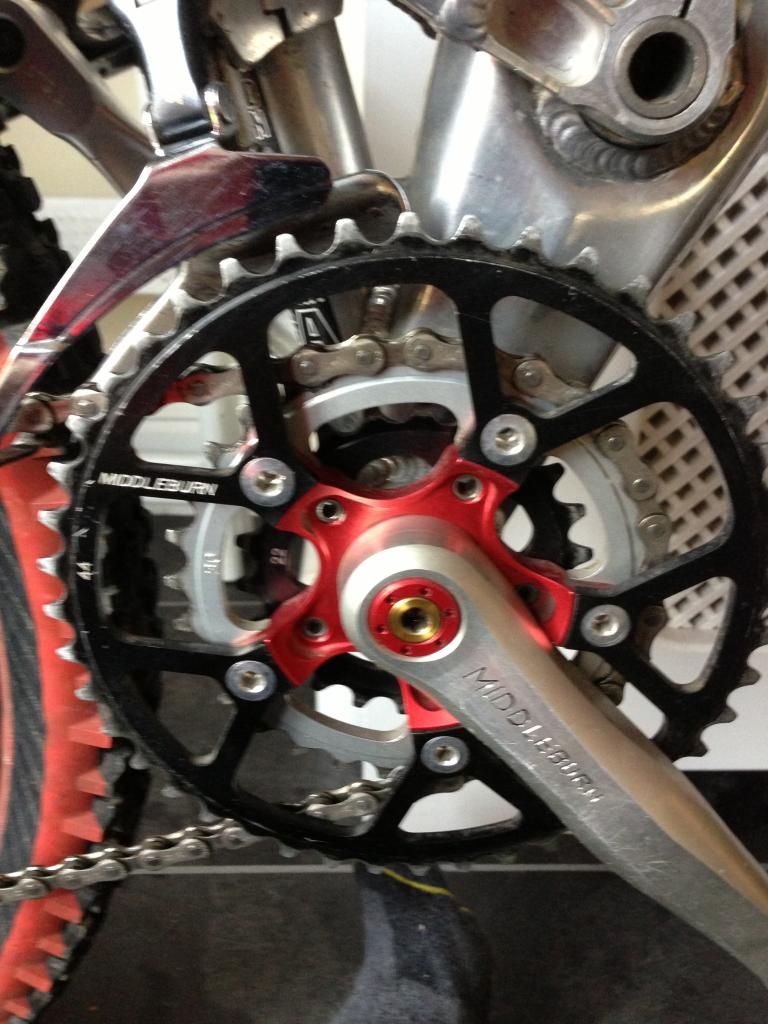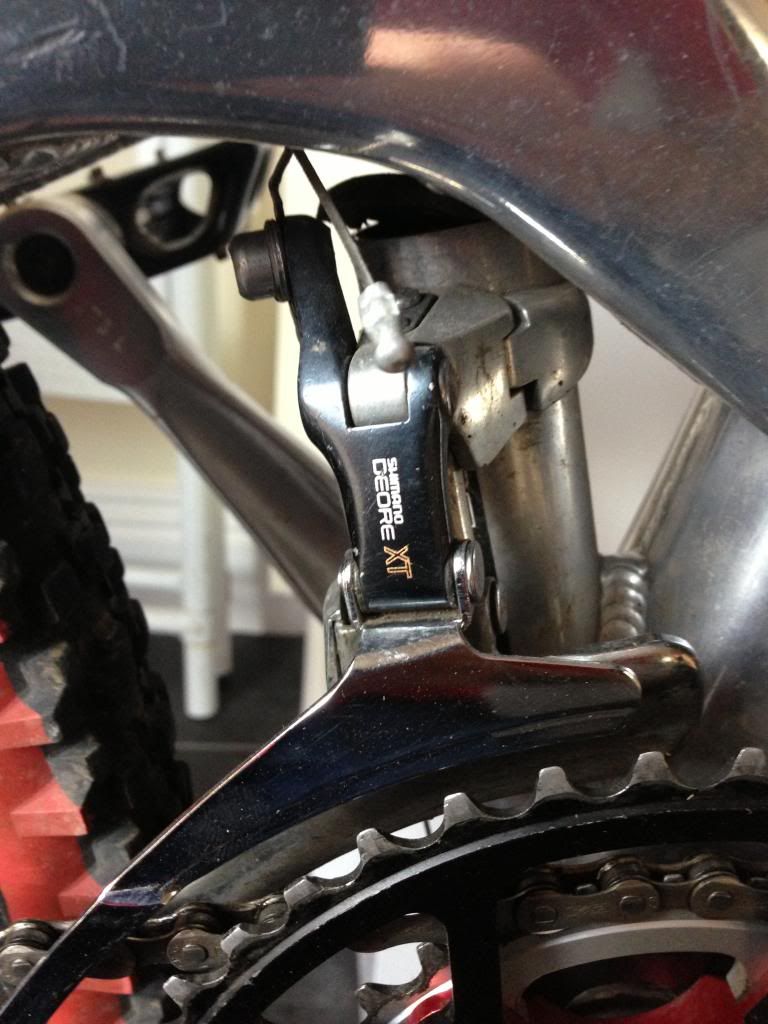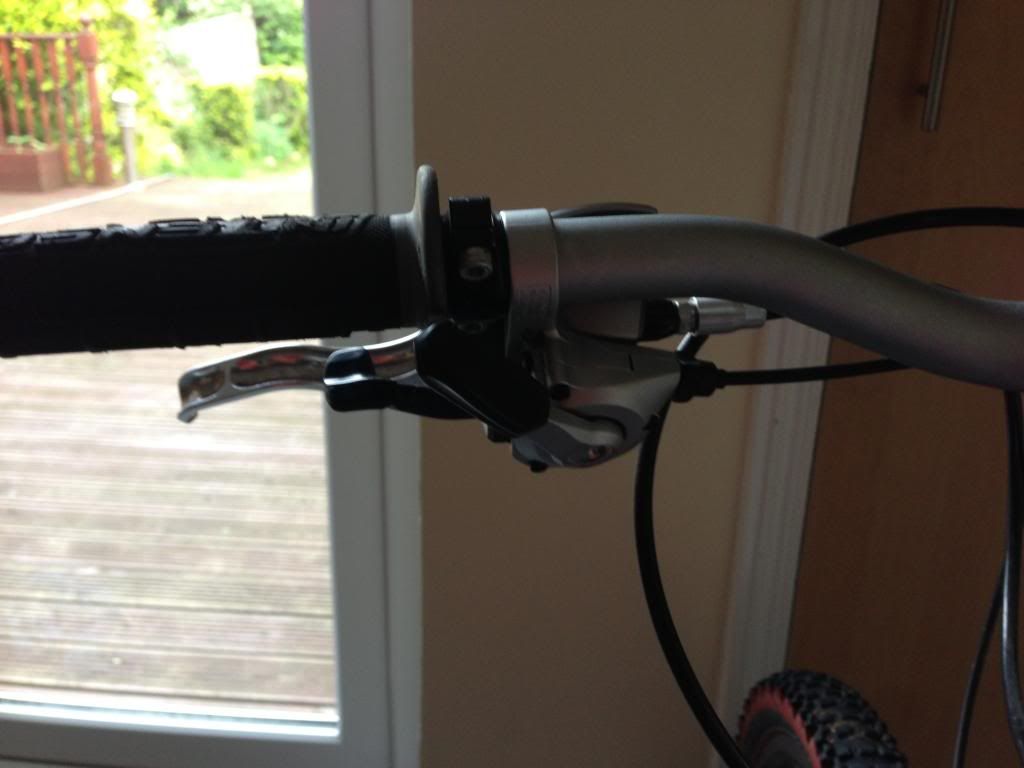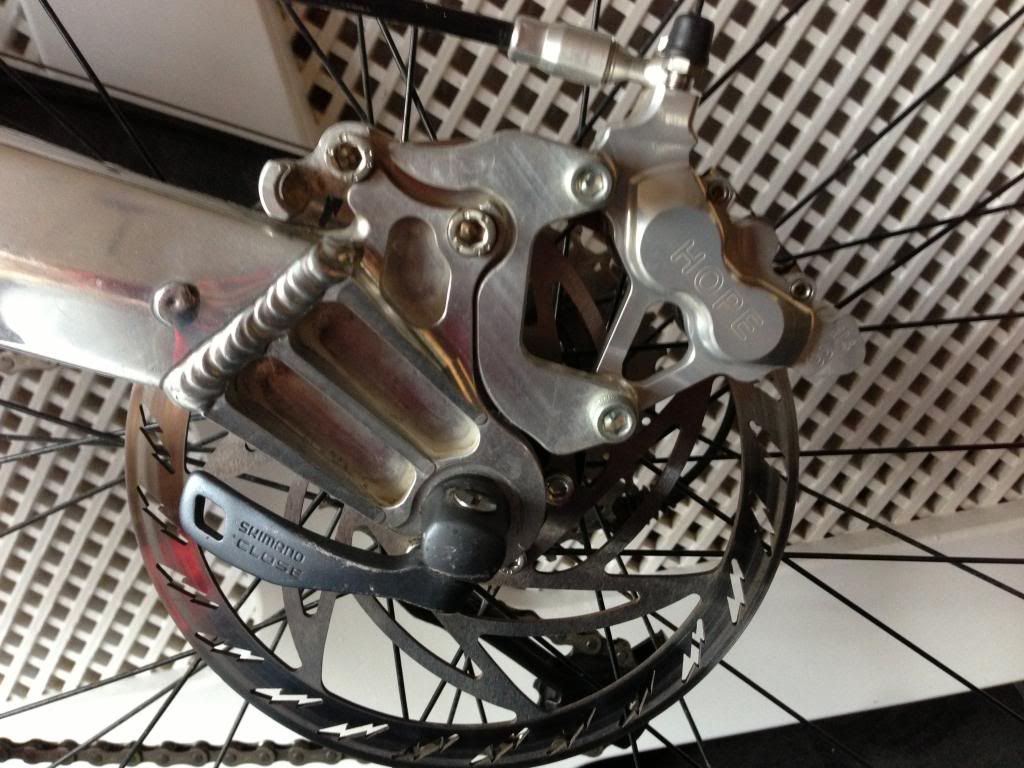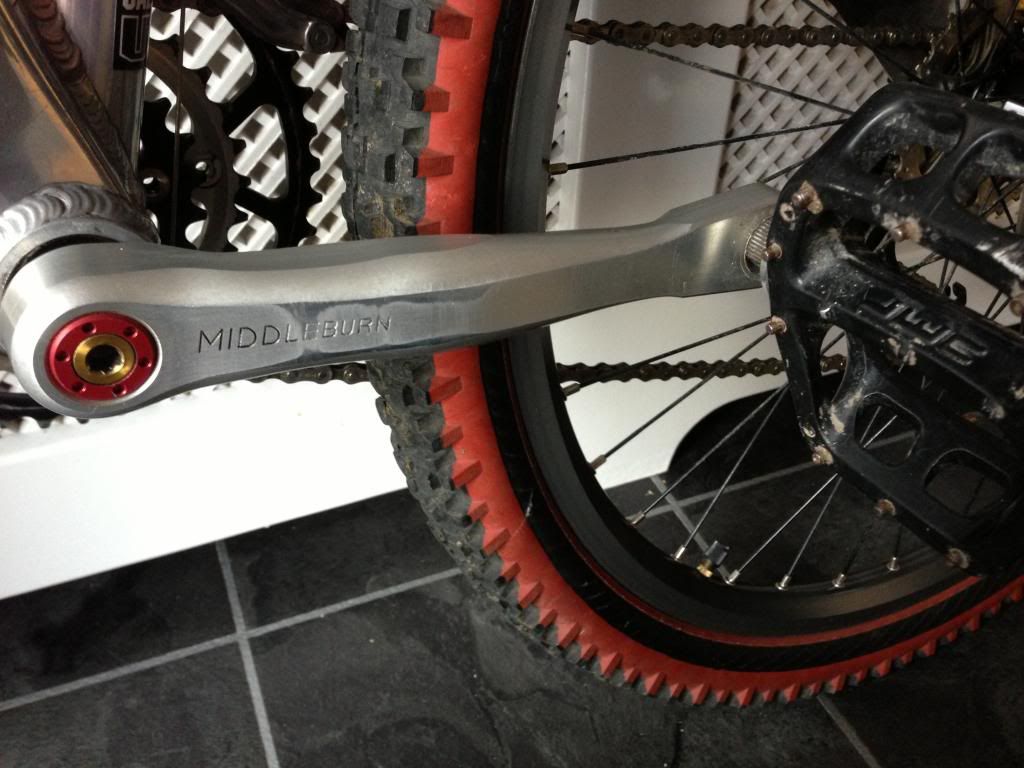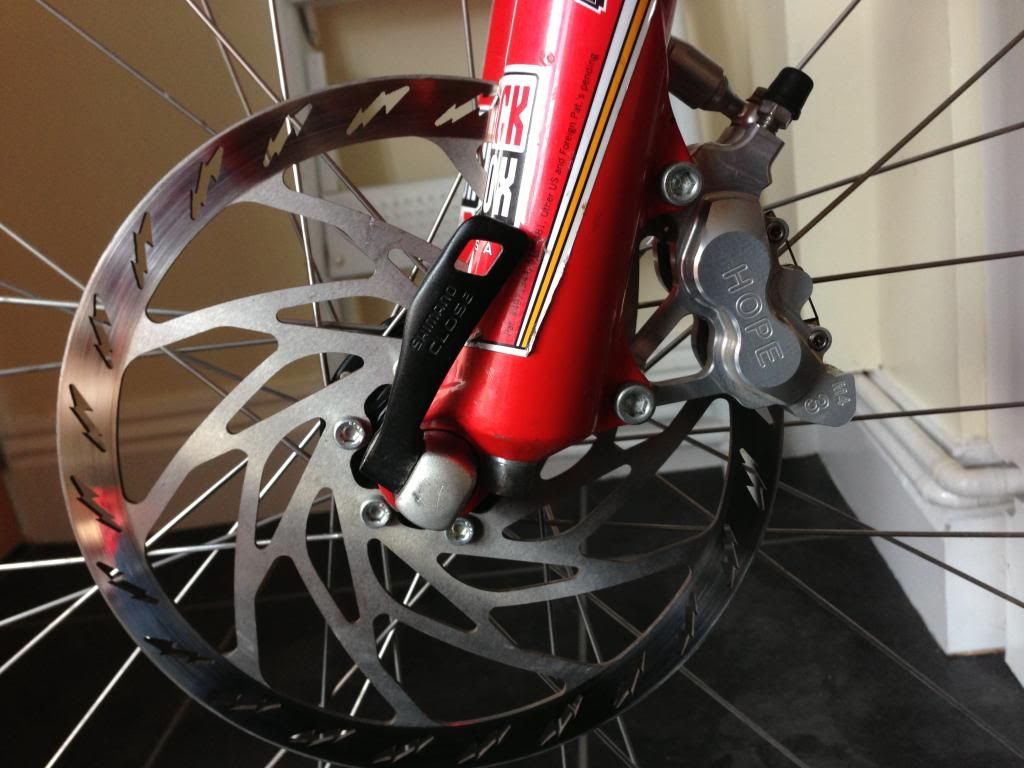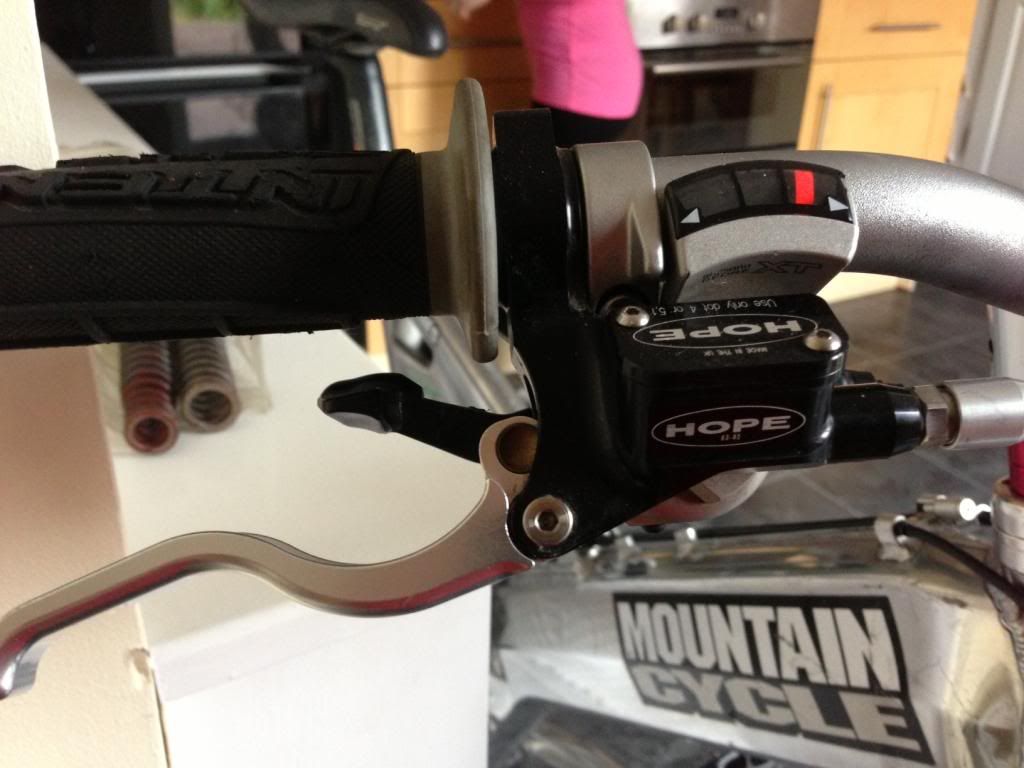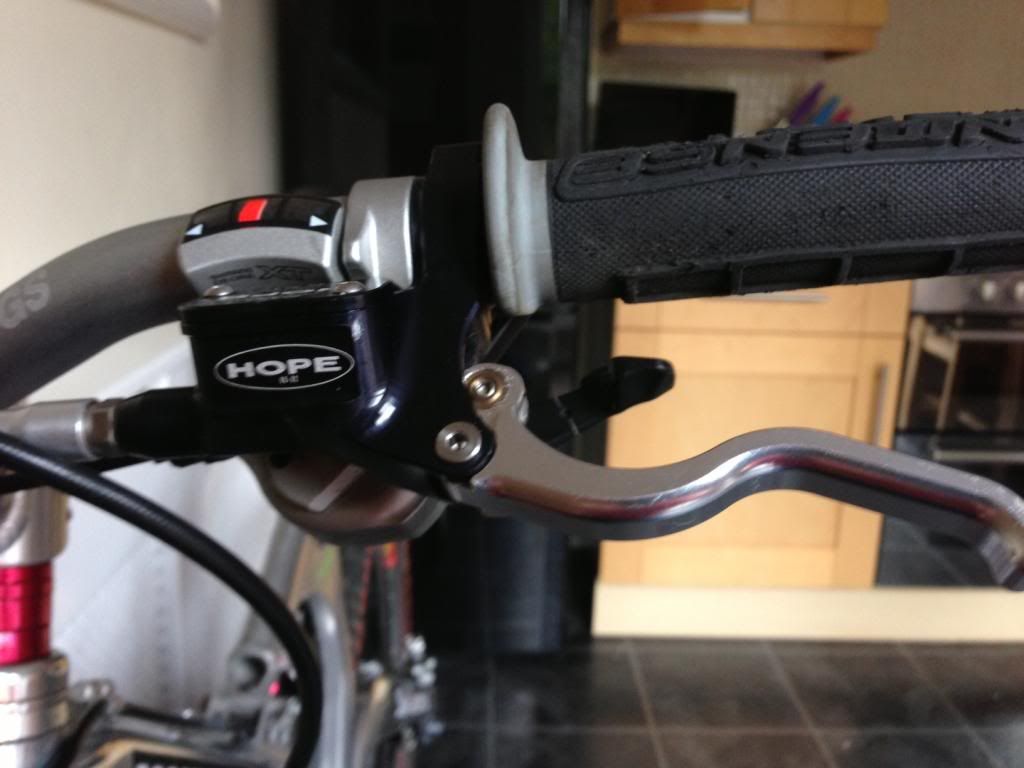 So i stripped it to a bare frame,then split the frame,stripped if of its decals(wish`d i got before and aft pics now!).Then set to and polished the frame bits up on the machine polisher at work,greased it up and bolted it back together and applied the NEW decals(courtesy of Gil-M,thanks!)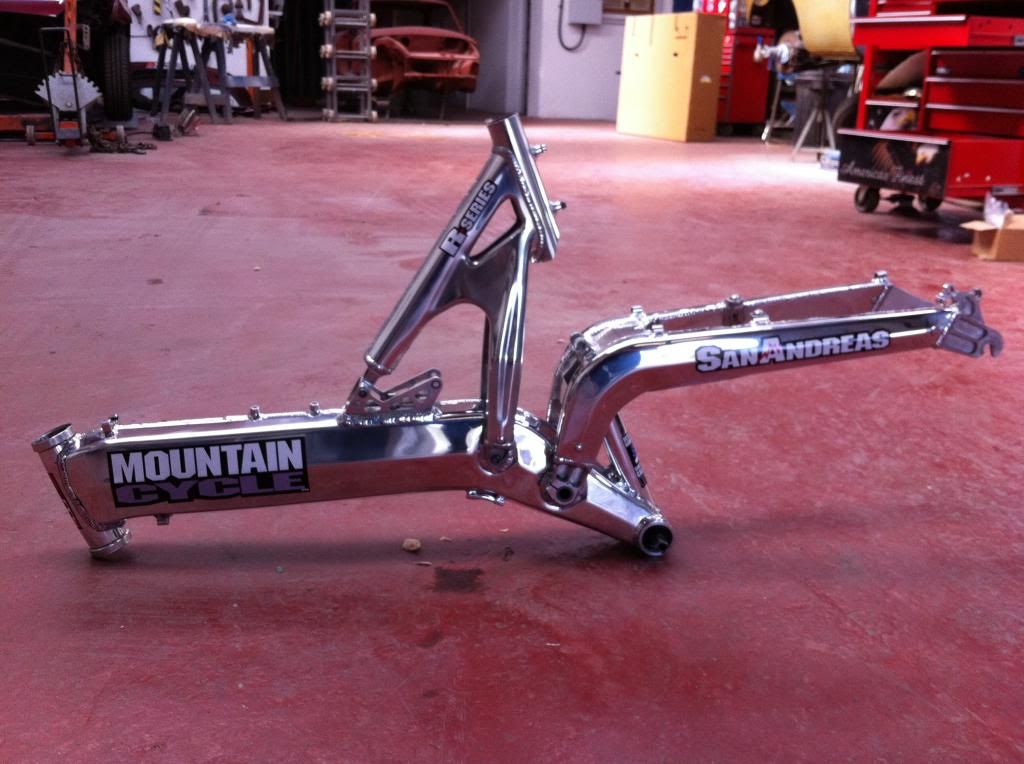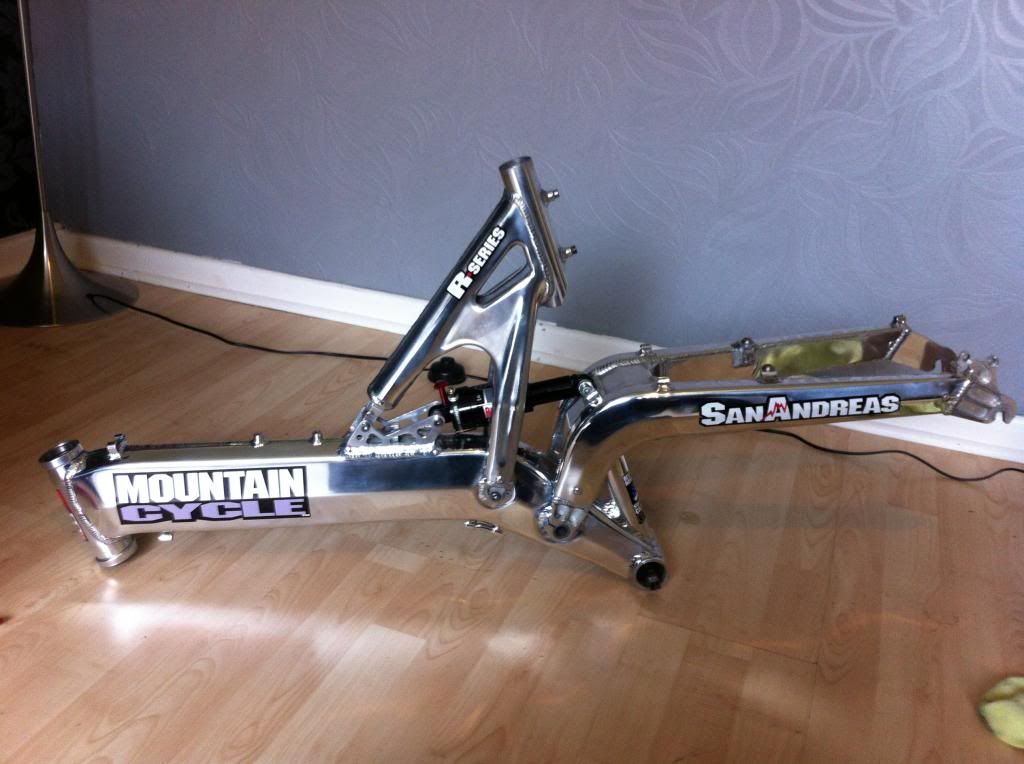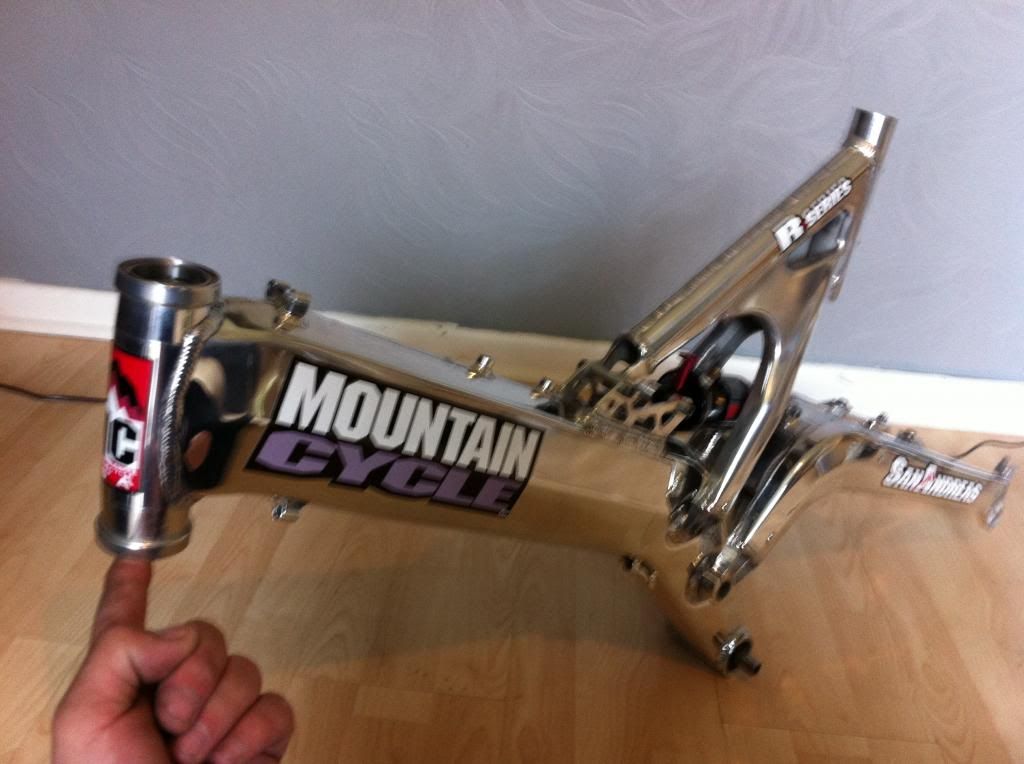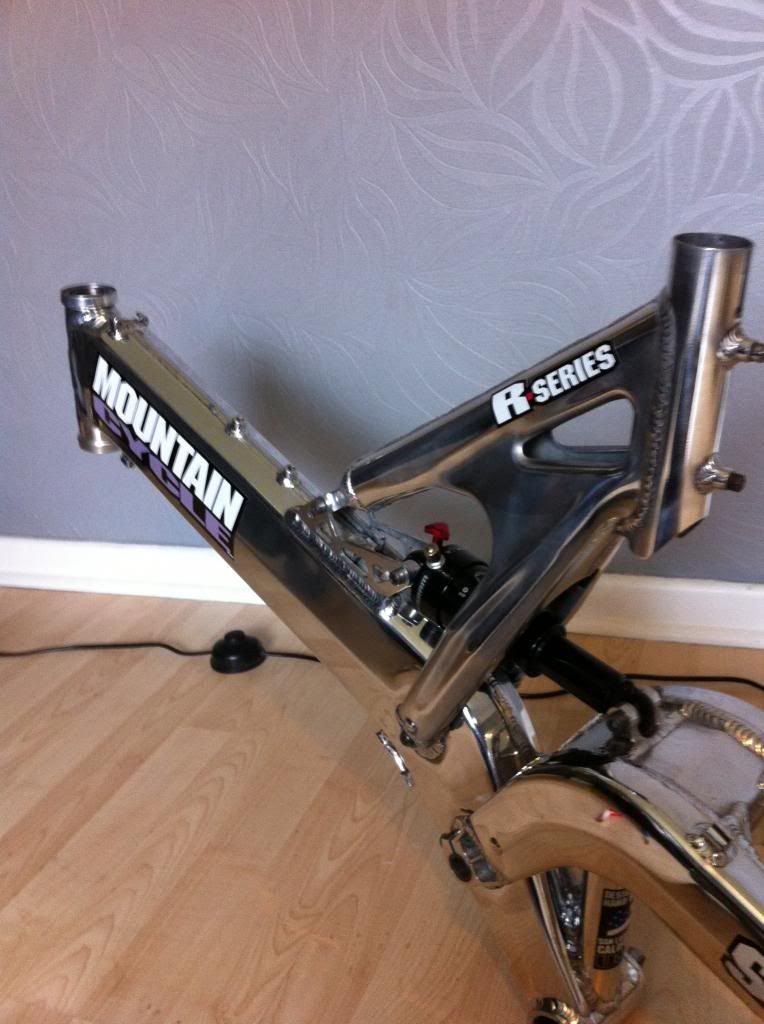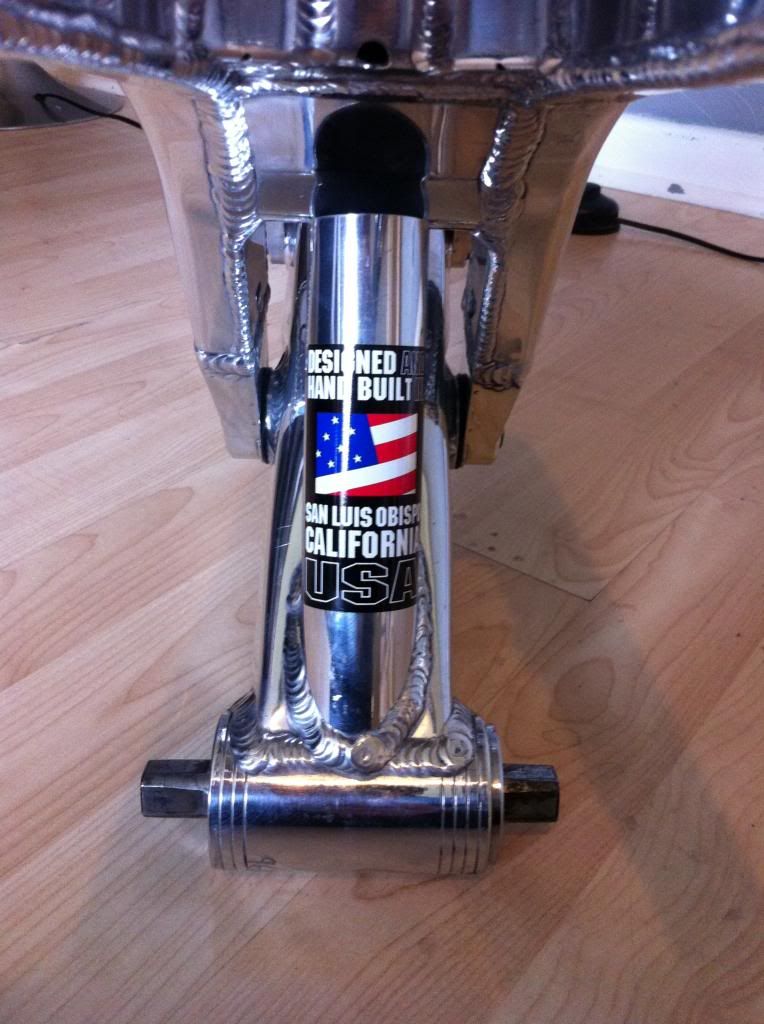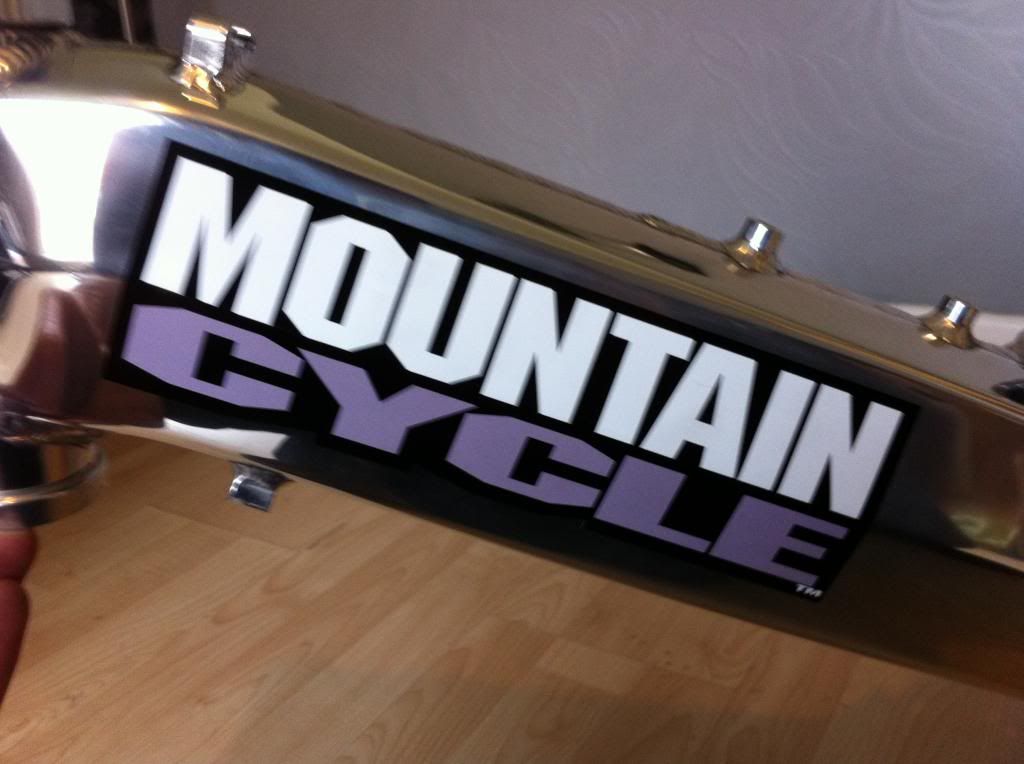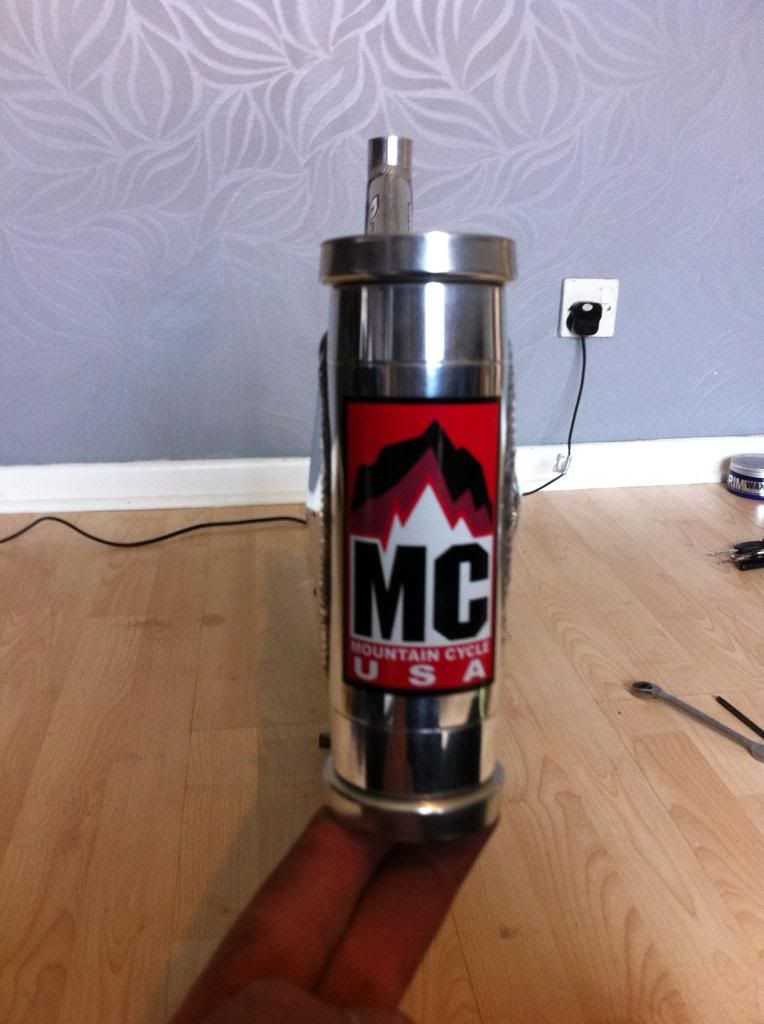 Then i bought some new bits to replace some of the old stuff i dont like!
some new stainless hoses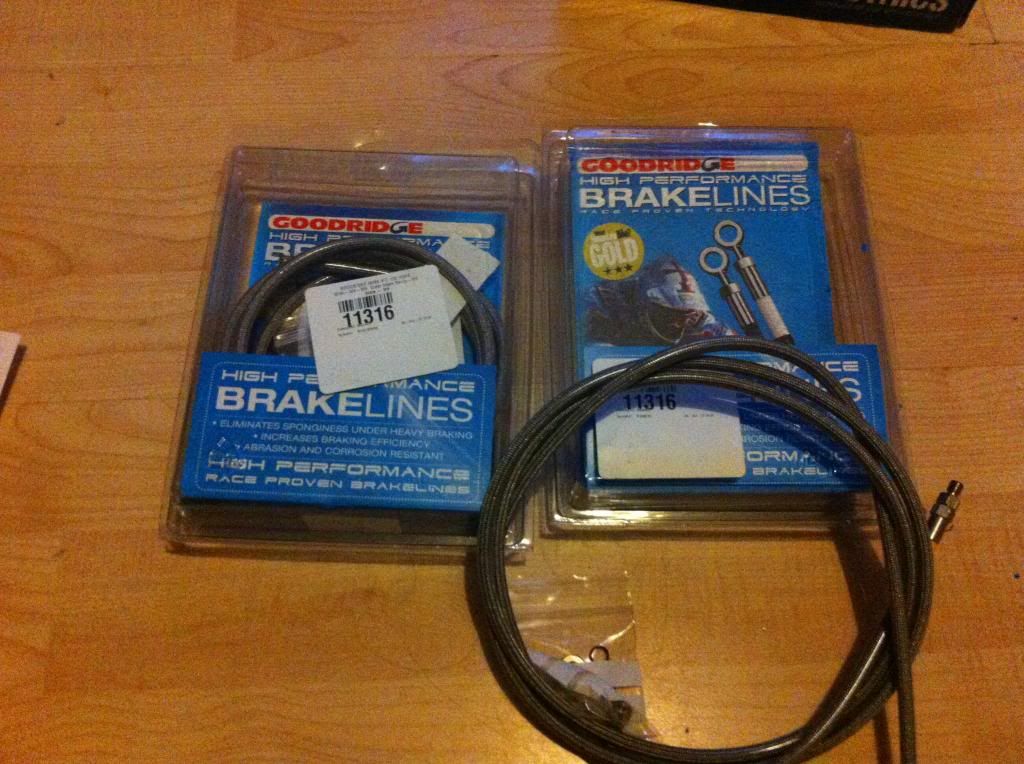 syncros stem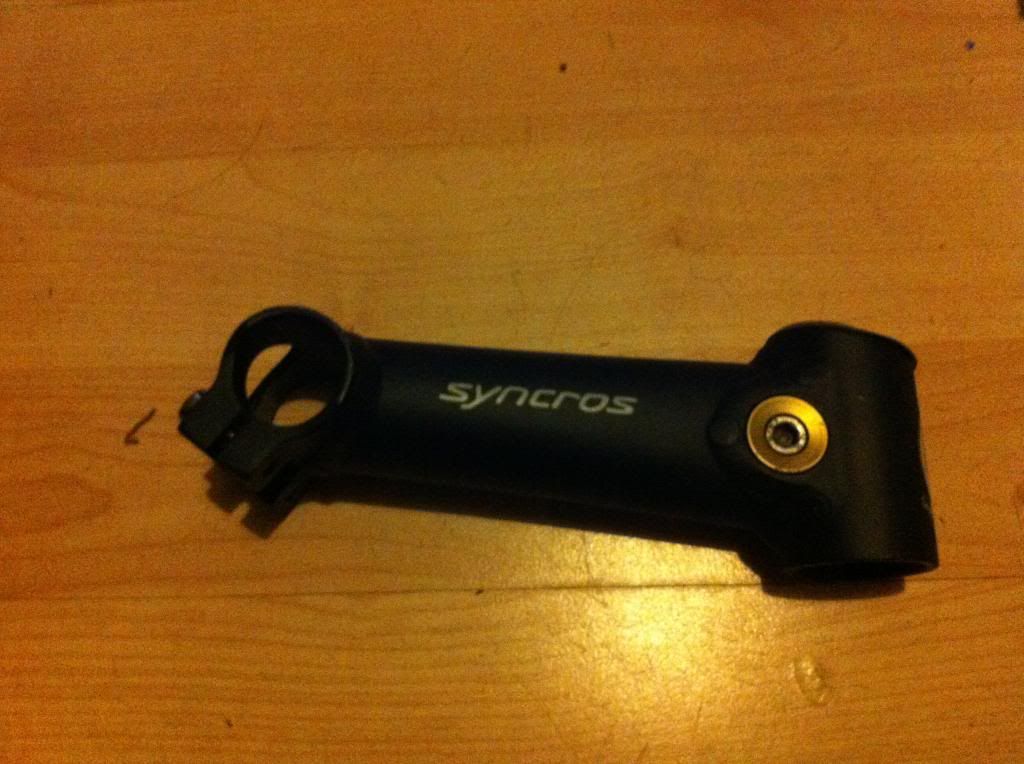 Chris King in red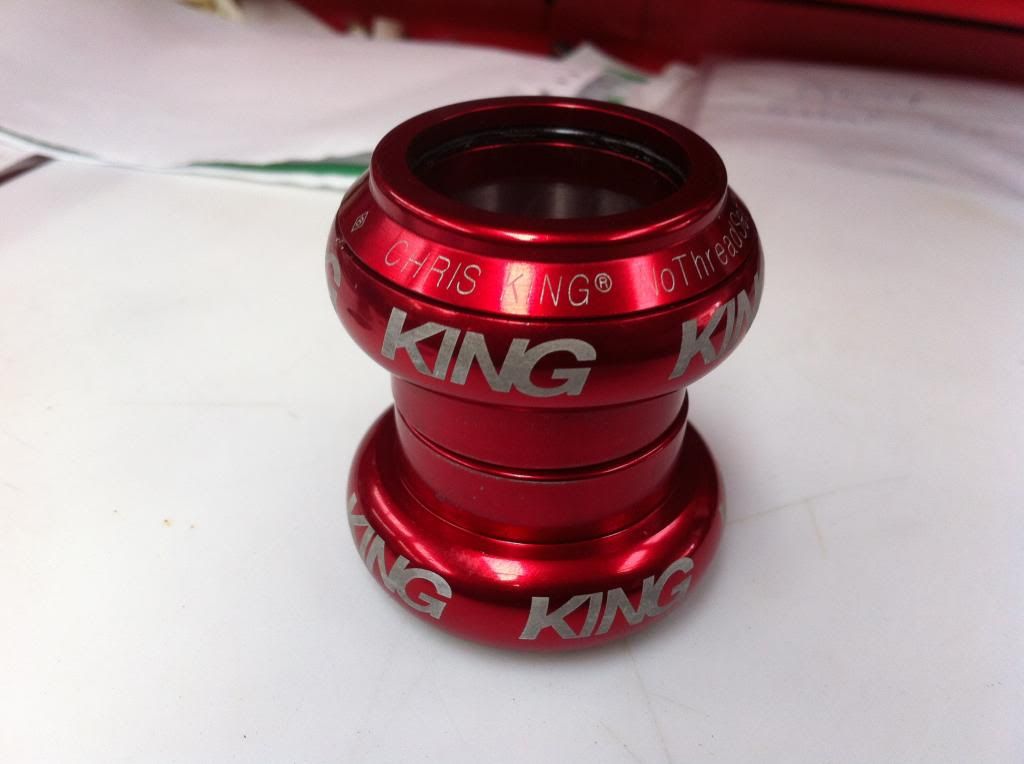 Hope titanium skewers in red!!!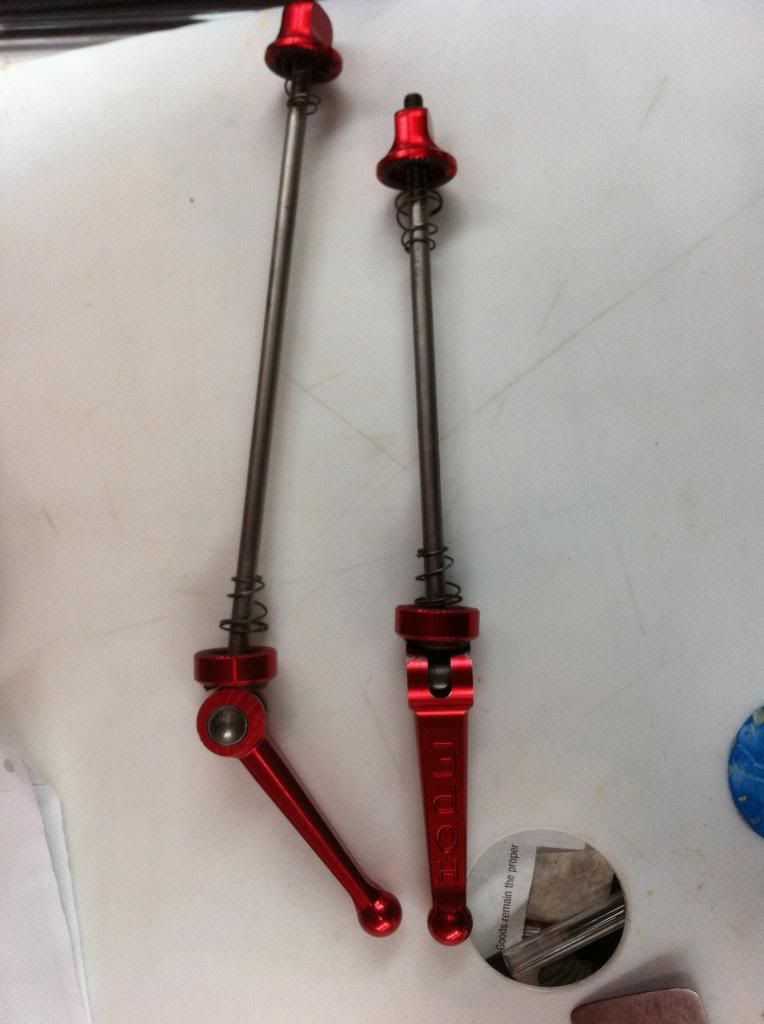 Also got a set of carbon Easton bars(not pic`d yet) and a Flite Ti seat.Purchased a Rock Shox reverb post from a friend too but having 2nd thoughts about fitting it so will probably sell that on!New grips bought,those Vans waffle ones ticked the boxes,and some gear cables.Now i need some forks,but unsure on what to buy,can anyone suggest anything? Dont want anything thats too high and raise the front too much!Will update as i go along!