Hi all im fairly new to the forum, but the small amount of use ive had here ive found really helpful, so thank you
I joined because I bought my pace rc200 frame and froks from a neighbough last week, at first I didn't know what model or year the frame was, all I knew was it was a pace and ive wanted a pace since my teenage years, so it was a bit of a gamble/impulse buy. This is when I found the forum, trying to find out more info on the frame.
I belive (please correct me if im wrong) that it is a 1991 f1 rc200?
well here is the frame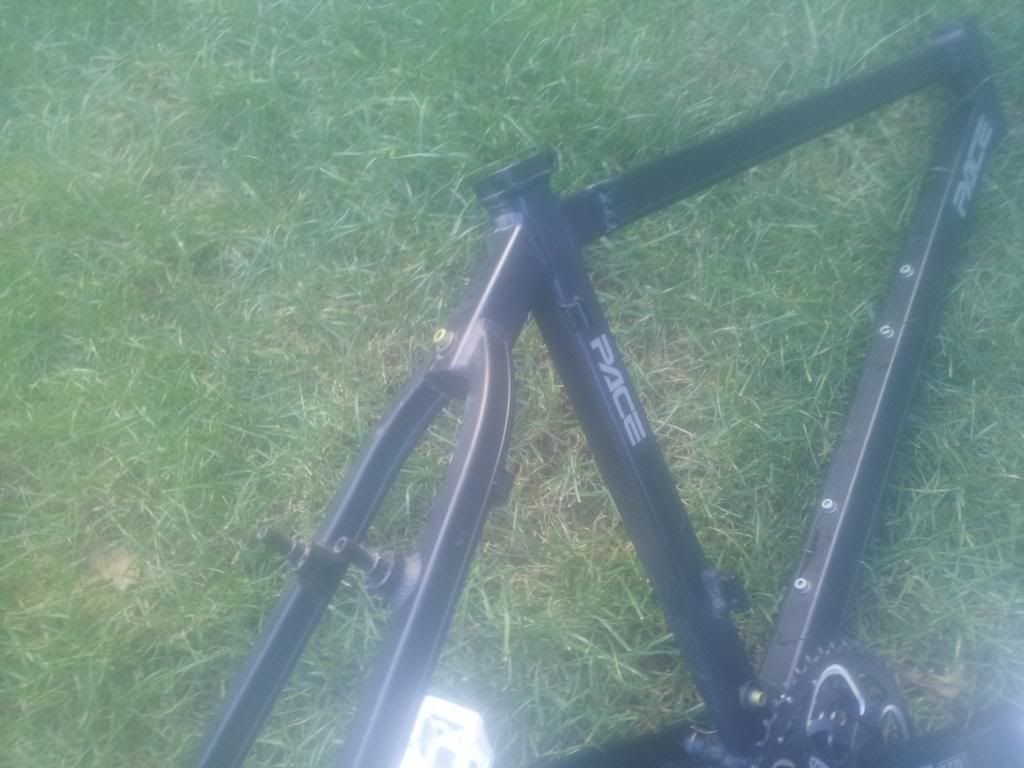 The plan is to strip it and polish it up or maybe repaint / powdercoat, not to sure yet but swinging more towards the polished alloy look and then maybe some anodized red parts with pewter/gunmetal bits??
I also bought the forks at the same time these are a bit newer that the frame but I quite like the look of them. They are pace rc36 evo 2 forks. When I got them they were looking a bit sorry for themselves, and the damping was terrible with a shortage of oil, so ive completely stripped them down cleaned them up today, and I will be rebuilding them some time this week.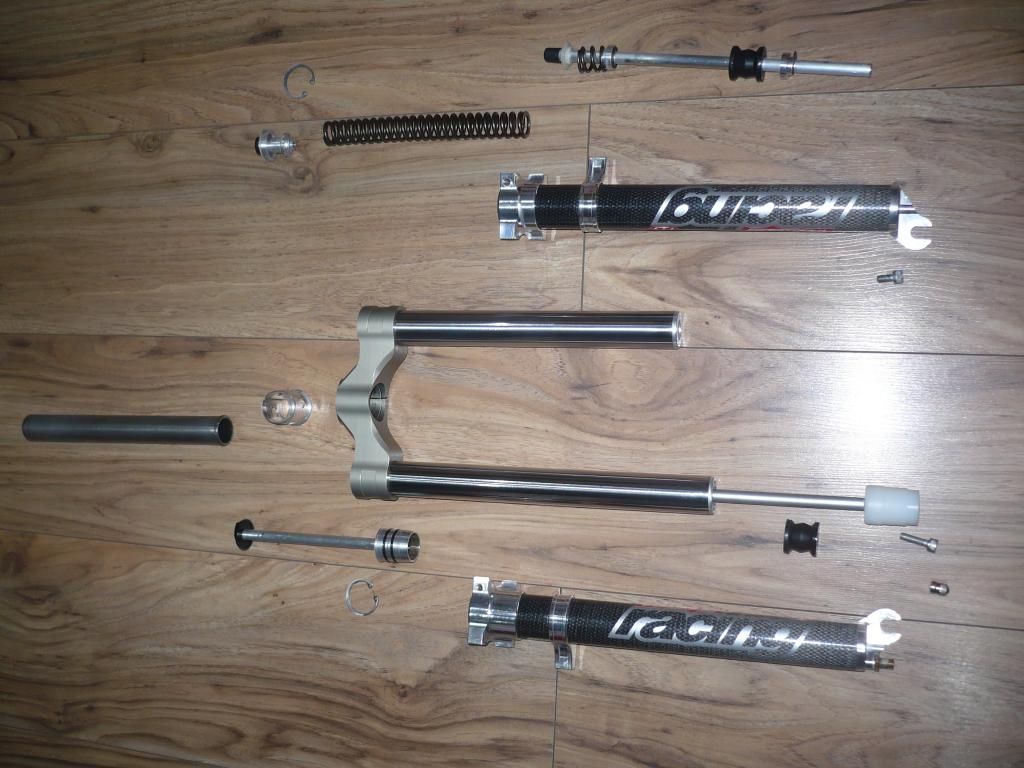 This will be quite a slow build, as im on a budget so bits will be done as and when ive got the spare cash, but cant wait to get it built up, and I will post updates as and when I do anything.
If I was to go down the route of stripping of the anodized finish and polishing up the frame what would be the best way of stripping the ano off? wet and dry paper?