I have a soft spot for this subsidary GT brand after 10 years of loyal service. I bought this one in 2003 from my LBS. It came out in 93 -/+ and retailed at £750. Mine has had a bit of abuse before I got to it and I only added to it!..Winter hack, shopping bike, trailer towing and work - it's done it all and been rock solid.I learned more from RB and started to love it for it's history too.
The frame is Tange double butted cro-mo and GT 'bologna lite' or Rock Shox Quadras forks are optional. It has a great and generous catalogue spec of Deore LX/DX/XT throughout- XT Fr/R Mechs as standard. Onza L bends too.
This is the FIRST one I owned - the nicer one is lower down- keep scrolling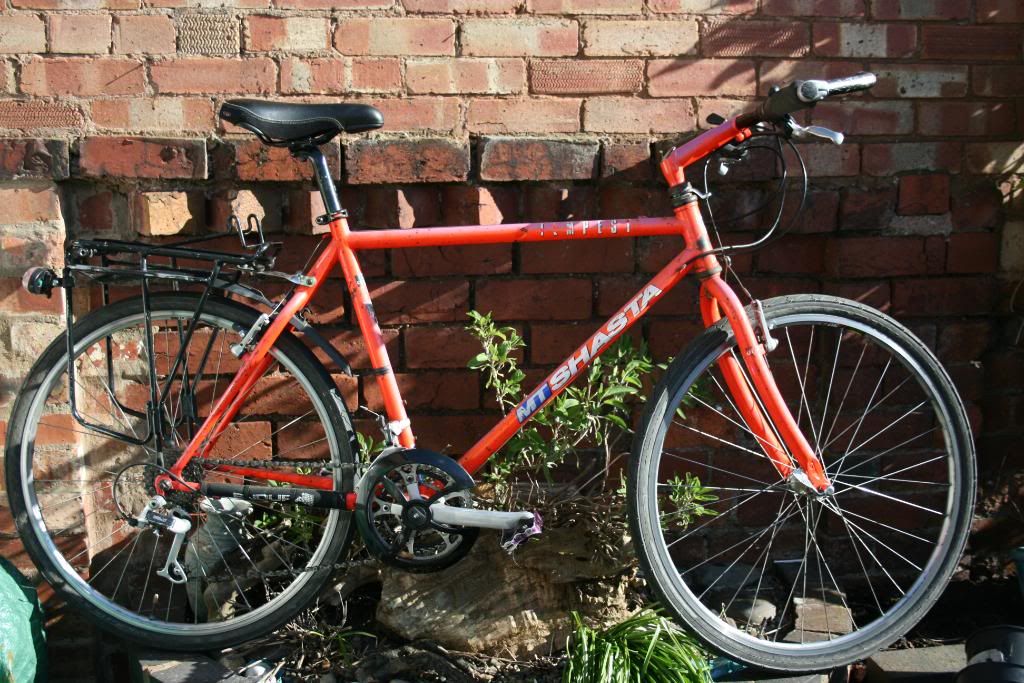 It was getting more b*ggered with time and a dent in the top tube got worse and I got more picky as I learned more too
: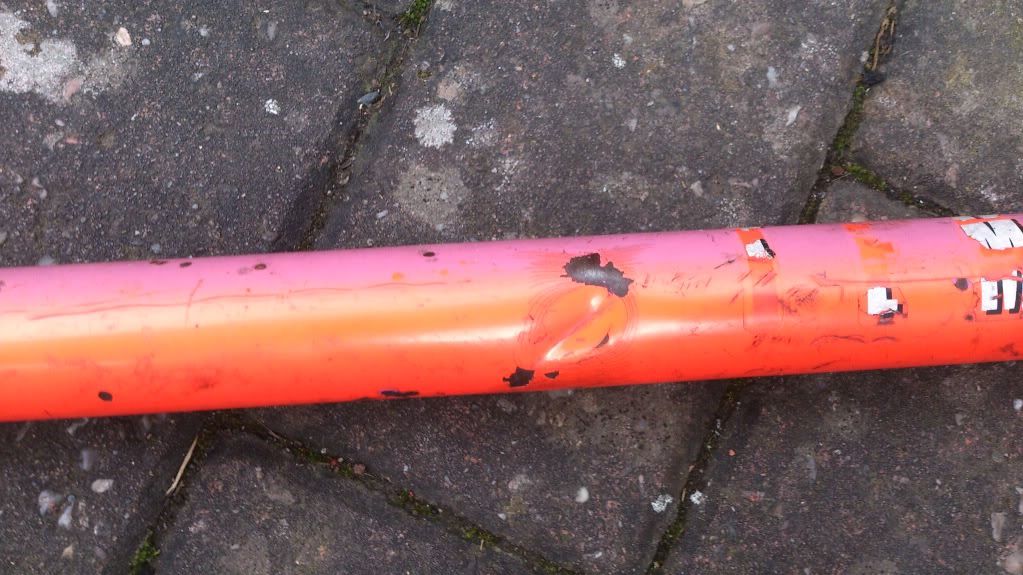 So I bought another one when I saw it and swapped out the parts on it to make it closer to catalogue spec with what I have and this is the result. Heres the old frame against the new built up one. The paint glows compared to the UV faded banger that it replaces
: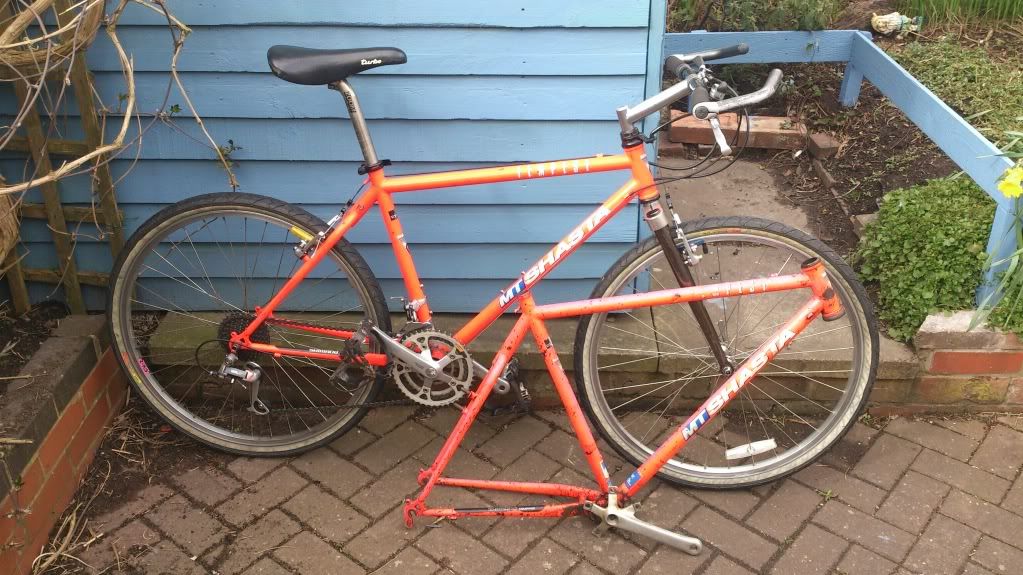 I do love it, its my only steel framed bike and it's one of my favourite rides from a handling perspective. The frame size is an 1" smaller in both tt and seat tube length but the loooong 150mm Ritchey stem makes up for this. It rides great with slicks for town and knobblies for trail. I shoved a Turbo saddle on top, some black canti hangers and some Deore pedals as I had them kicking around in a box.
Fork Dilemma: The switchblades are what came originally on it and IMO are too good for this bike!!.. I need another set of forks for this bike so I can free these up forks something else. I do have the original forks from the old frame but they are in bad condition and I reckon they would let the bike down if I put them on.
More pics: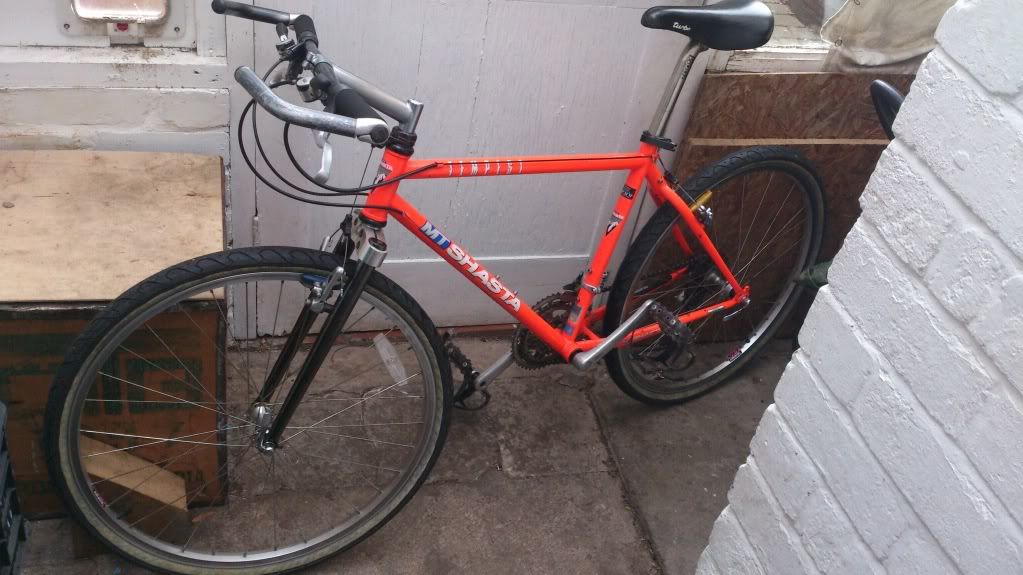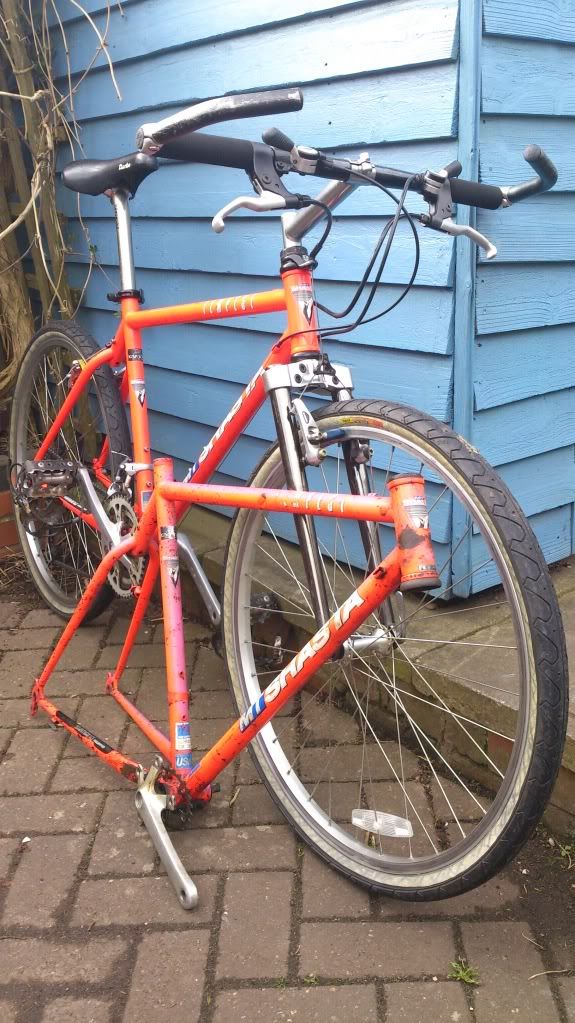 I would like to give a big shout out to 'player' for collecting, boxing this up and posting the second bike to me. Nice one mate, this wouldn't of happened if it wasn't for your efforts.
Cheers all