Hi all,
As a born again cyclist I am keen to ride as much and as varied routes as possible. I am doing about 100 mile on the road bike a week but now fancy trying my first XC event at Theinsidepark nr Blandford, so looking for some advice, firstly my bike is a 2007 Giant Terrago disc, stock apart from a new Avid rear hydraulic brake.
I know this bike is nothing special (and there are much better bikes available for this event) hopefully I will get a more suitable bike next year some time but the 'kitty' isn't as full as I would like. So what changes to the bike should be on the must do list. The wide-ass saddle has already been replaced
My first change is going to be some new tyres, any suggestions for some relatively cheap XC tyres, the bike is not used for road use just off road.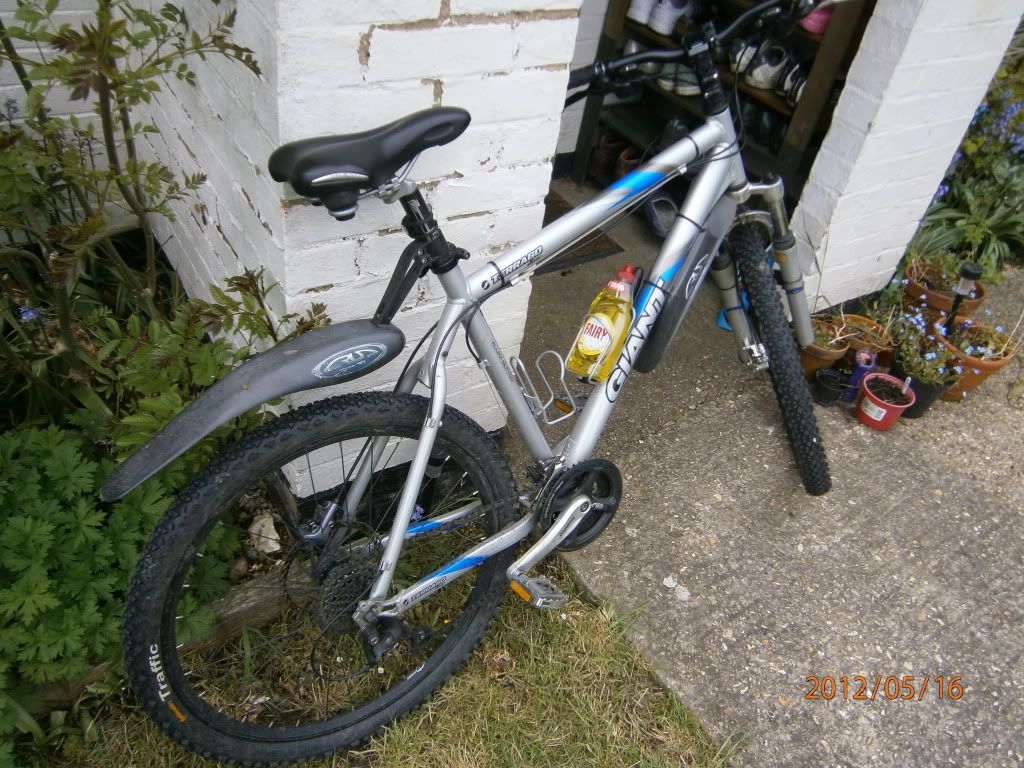 _________________
Let us remember the past with rose tinted, live the present with paranoia, and look forward to the future with cynicism.