ridevintagemtb wrote:
No problem buddy, what's the serial number from the BB shell? Yours looks identical to
my old one
which I called a 91. 1.25" headtube, seat collar, welded cable guides all say 90-91.
If you plan a Durango trip, let me know. We'll go beat on some old Yetis.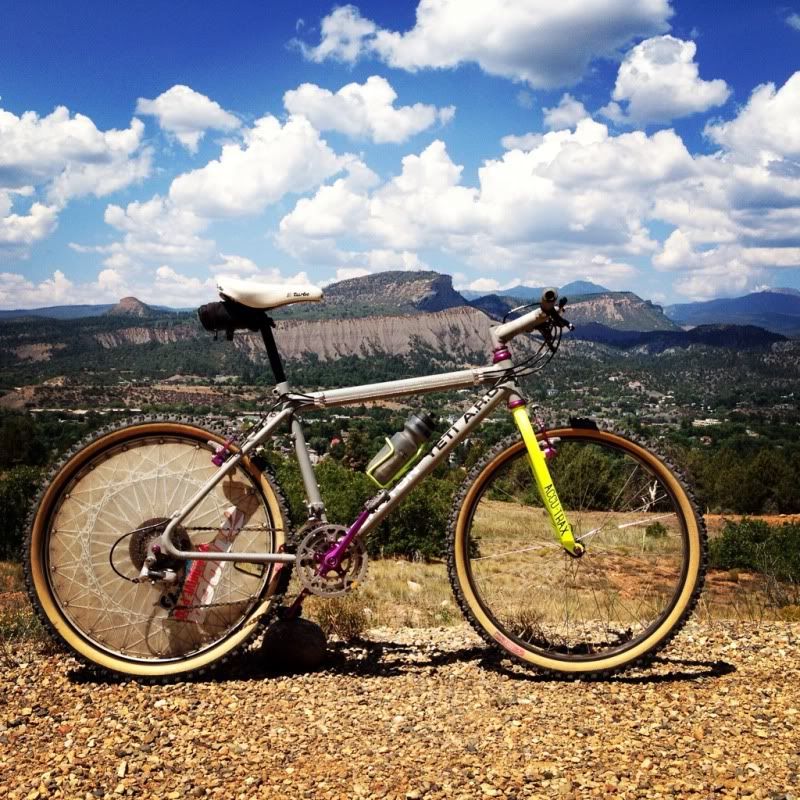 WOW...what a view....,
That bike , that photo......, stunning.., so yes, i will be giving you a call when i do come over... thanks for the offer, one i could never refuse...! my bike deserves it , after all these years...
I wont want to come back here
The frame number on my bb is pretty hard to make out, its a 3 digit number, starting with 92, cant make out the 3rd number..., it could be a 6..., but cant be fully sure..
I know once i carefully remove the paint it will be able to see it.
At the moment im just collecting new parts.
Again, thanks for the brilliant info...
Martin
PS, your old fro looks fantastic..