So about 14 months ago I was the lucky winner of a karma raffle on here, and collected the frame from retroyetirigid at mayhem12....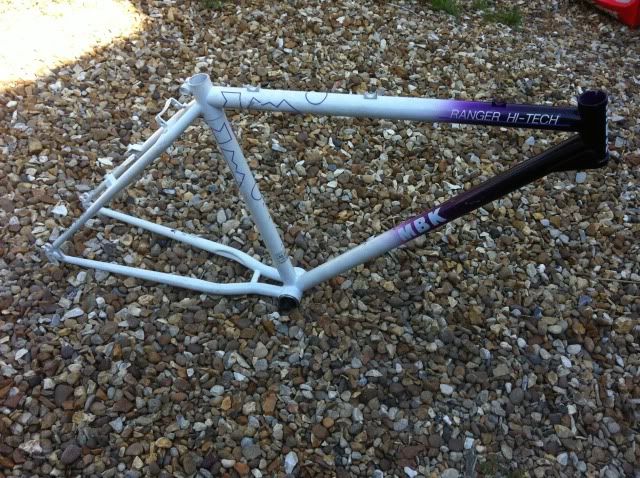 So it got me to thinking... With all the love and karma on here, maybe I could source an entire bikes worth of karma components... And the generosity of forum members has been amazing..
I'll still be needing some 7sp compatible wheels, tyres and shifters, but that really is about it.
The plan was to slowly get this built and raffle it off as karma in time for mayhem this year but I jumped from unemployment to employed (with ridiculous hours) in an eye blink, and it took a back seat..
Starting this build thread is a way of encouraging myself to get it done, and the new plan is to have it built by Christmas for a new year kind of karma raffle.
Let the building begin...