Got this as a frame and shagged Judy fork with some pretty skanky parts.
After the usual with the wire wool, paint stripper and Autosol, followed by a groupset & wheels from Orangejase and the MXCD's and headset from retro 73, it's all come together well! Not to the build standard of those I aspire to, but I'm pretty happy!
As it arrived: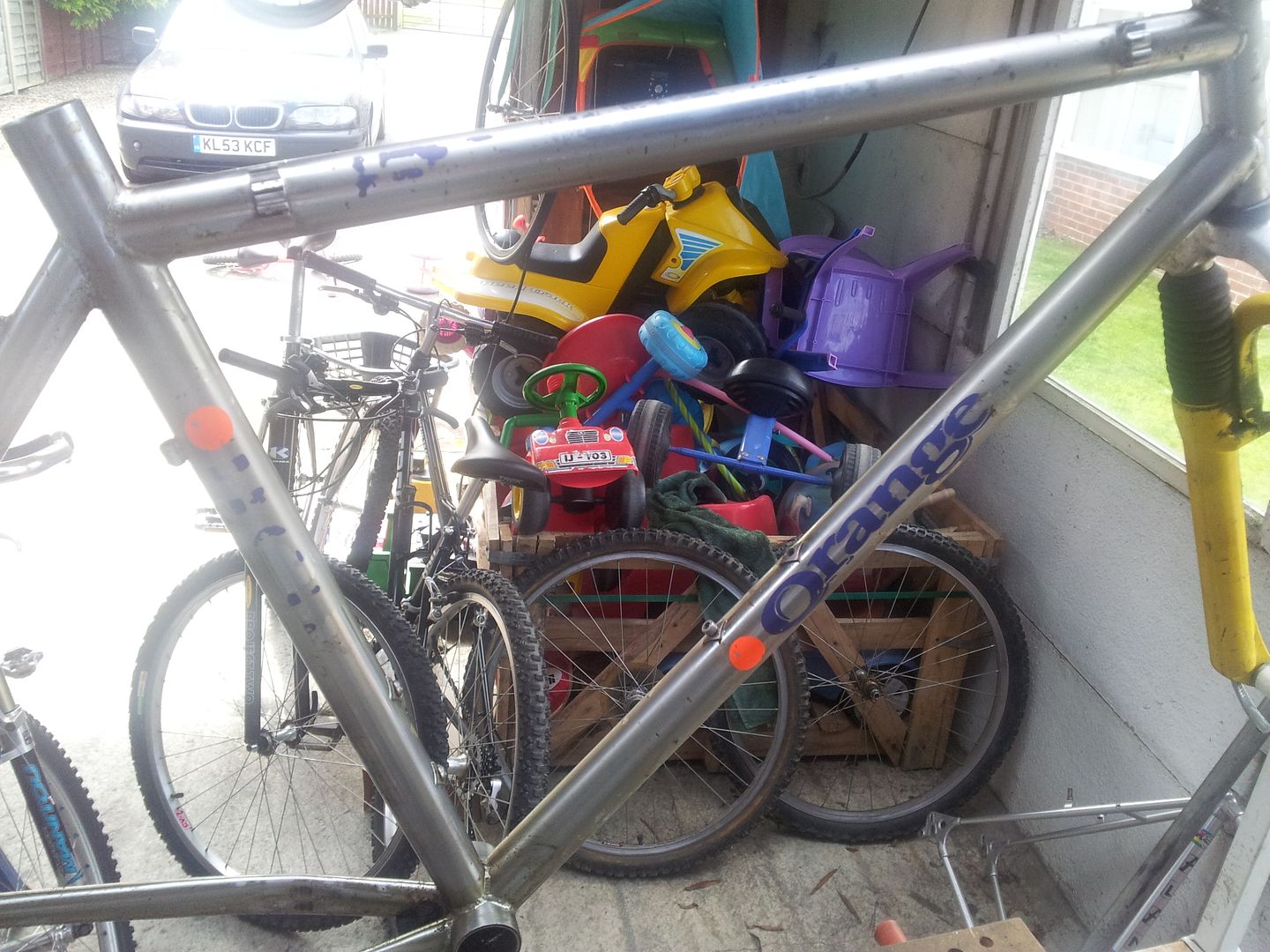 Quick build... once the frame was sorted...

_________________
Back in the Dekerf Mountain Club - Hurrah! (1995)
Trek STP-300 (2001)
GT Zaskar (1992)
Dave Lloyd Tirant (Road) Paul Milnes X Bike (2013)