Bought this a couple of months ago and been in the loft, just dusted it off today and not sure what to do.
Paint is original - and in good nick, I think with my other mtb,s with the powder coating, fragile decals and wot not, I am scared/reluctant to give em any sort of abuse, but this could be a bike, with a bit of tlc could be actually ok. I like treks from this era.
Or I could lend it to a mate who has asked if his wife could borrow a bike to pedal along side him when he goes out running............!!!!!!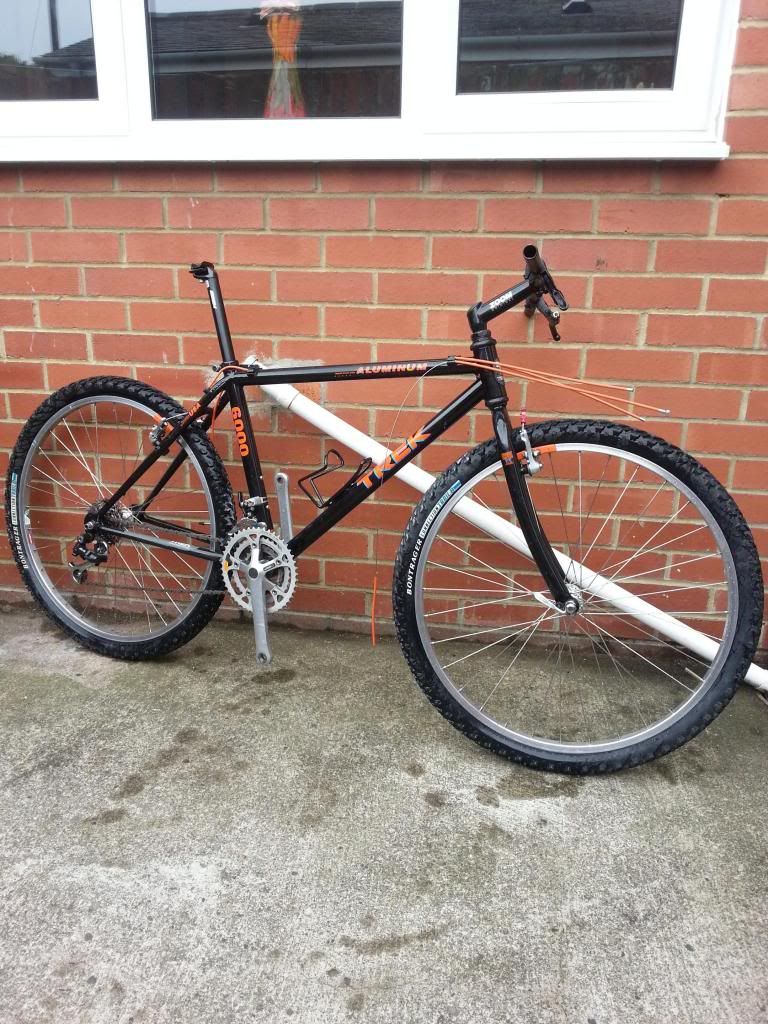 _________________
1990 kona lava dome......1990 kona cindercone......1991 muddy fox courier mega......1991 kona cindercone......1991 specialized stumpjumper......1992 Trek 6000......2013 trek elite 8.8