I picked up this bike back in 2009 and did a rather traditional build with it as seen in this thread:
http://www.retrobike.co.uk/forum/viewto ... 3+Yeti+ARC
Basically started just as a bare frame: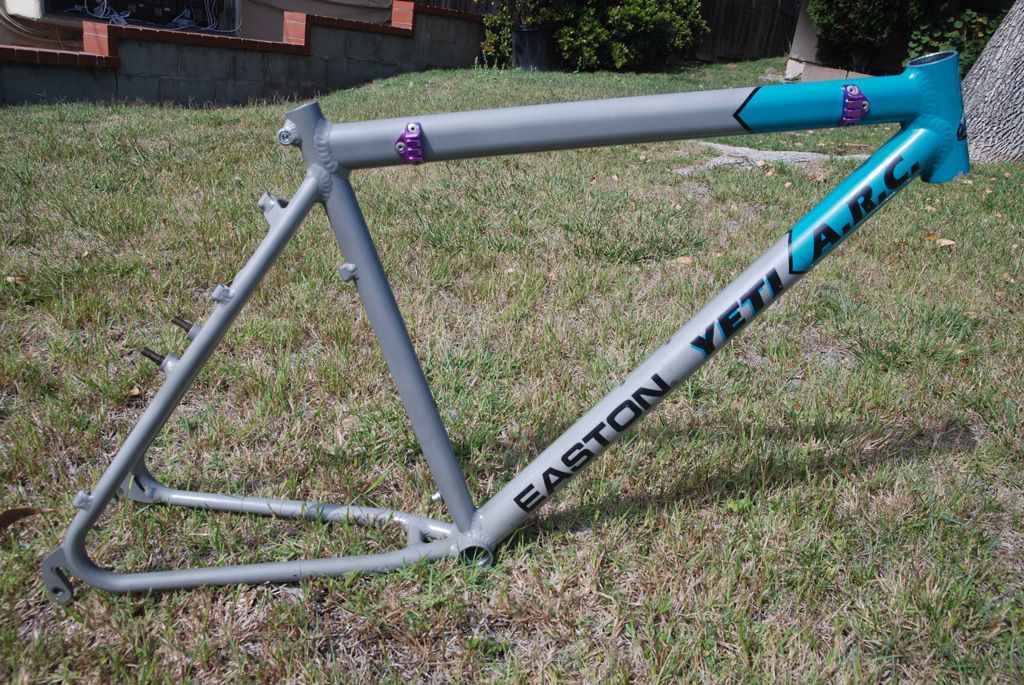 Build into a 3DV laden, team replica sort of thing: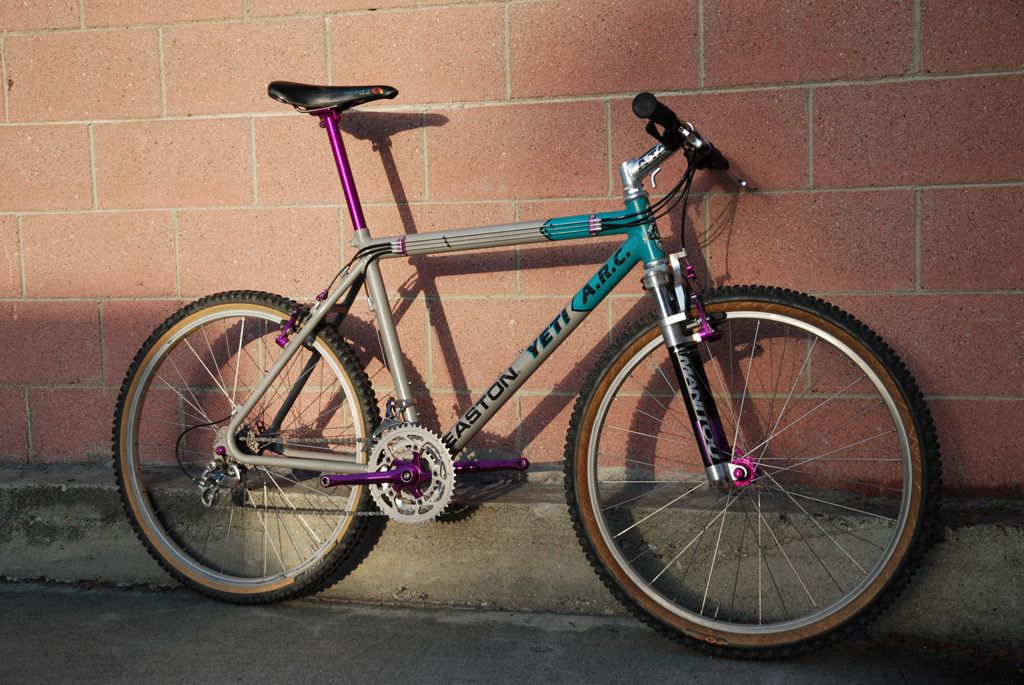 The ARC is probably my favorite bike , so when I got bored with the build it was time to try something new and hopefully a bit different, well at least different for me.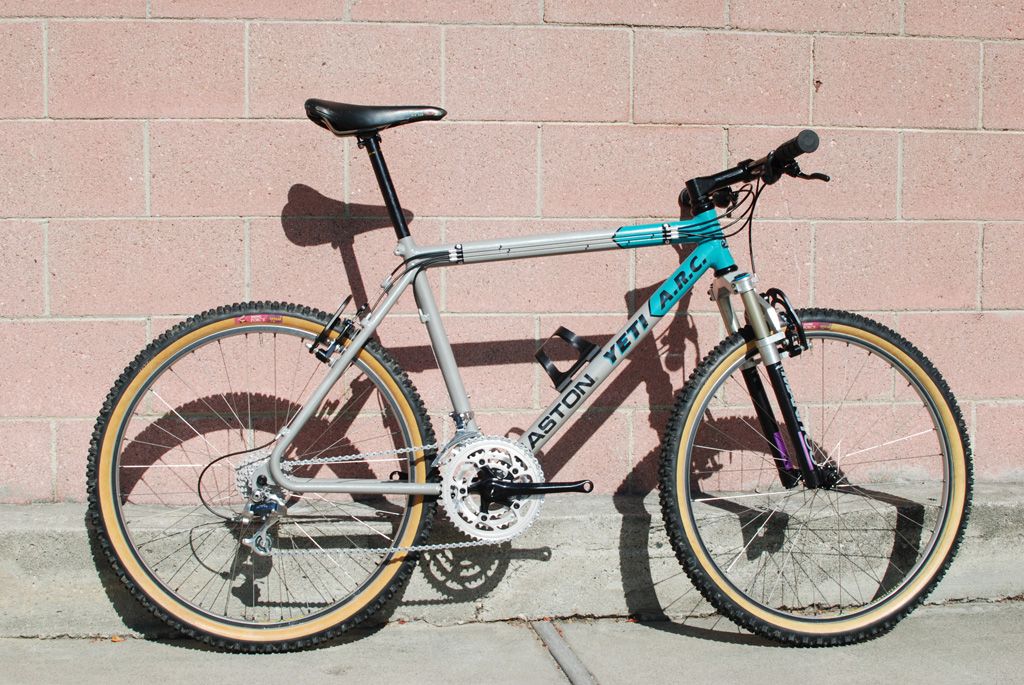 Highlights include:
Shimano M900 derailleurs and shifters
Grafton cranks, bottom bracket, brake levers and shifter perches
Ringle post, stem (might swap for team cut ATAC), team or pro edition hubs laced to 231 ceramic rims, mojo brake hangers and QRs
King headset, hyperlite bar, Critical Racing brakes with DKG stiffeners and
Custom build Manitou 2 with EFC internals for a little less suck on the trails
Onza Porc II tires and Avocet O2 saddle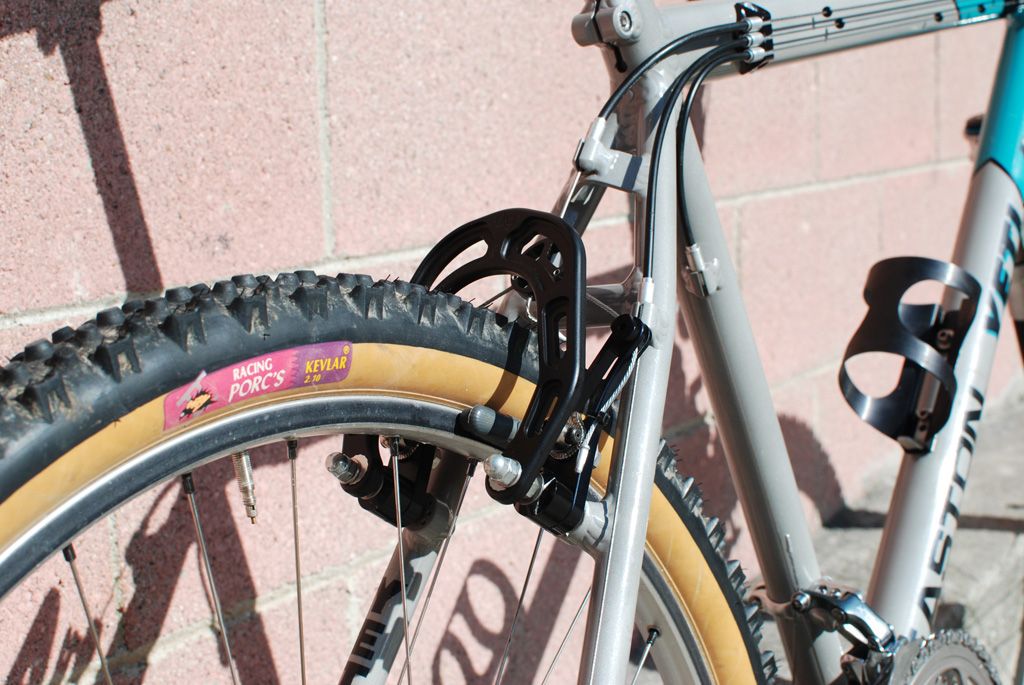 The brakes were one of the Achillee's heels of the previous bike so I set out to fix that problem on this build. I found a couple pairs of DKG stiffener plates and custom fit some longer threaded studs to provide adequate clearance for the brakes. Also, I opted to use Critical Racing brakes in lieu of Graftons because they just seem to work better. On the trail the bike has just enough modulation to lock the rears when needed but be able to effectively use the fronts 70% of the time.
I really wanted the bike to look period correct and the Manitou 2 is the only fork that you can really run on the 2nd gen ARC, but the fork is one of the worst Answer ever made. So, I custom built a Manitou 2 using internals out of a Manitou EFC. This included swapping over the dropouts from an EFC onto the legs of an M2 and moving over the stanchions and seals. It actually works pretty and I can adjust the travel to more or less match the geometry of the frame.