Not very much on the update front at the 'mo,cleaned and mounted the bottom bracket,front and rear mechs...apologies in advance for the dull pics: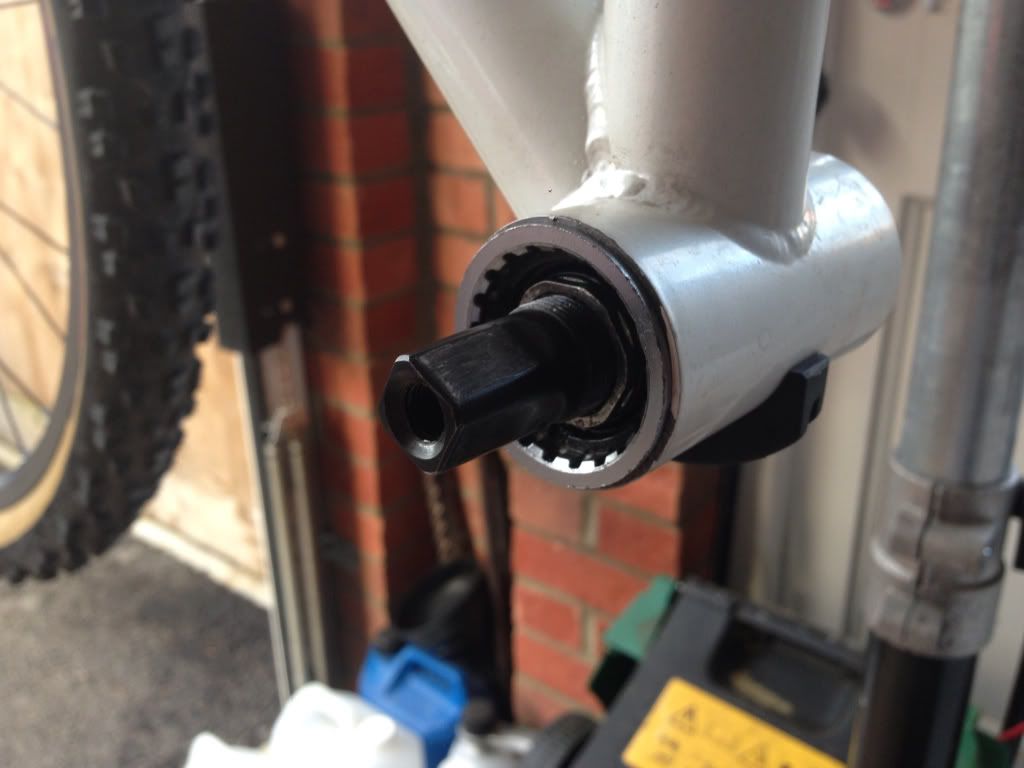 The mechs cleaned up ok and don't feel too bad(considering they're at least 21years old!)and I'm aware that's a front tyre on the back,don't panic,it's not staying
Obligatory rolling chassis/fuselage* shot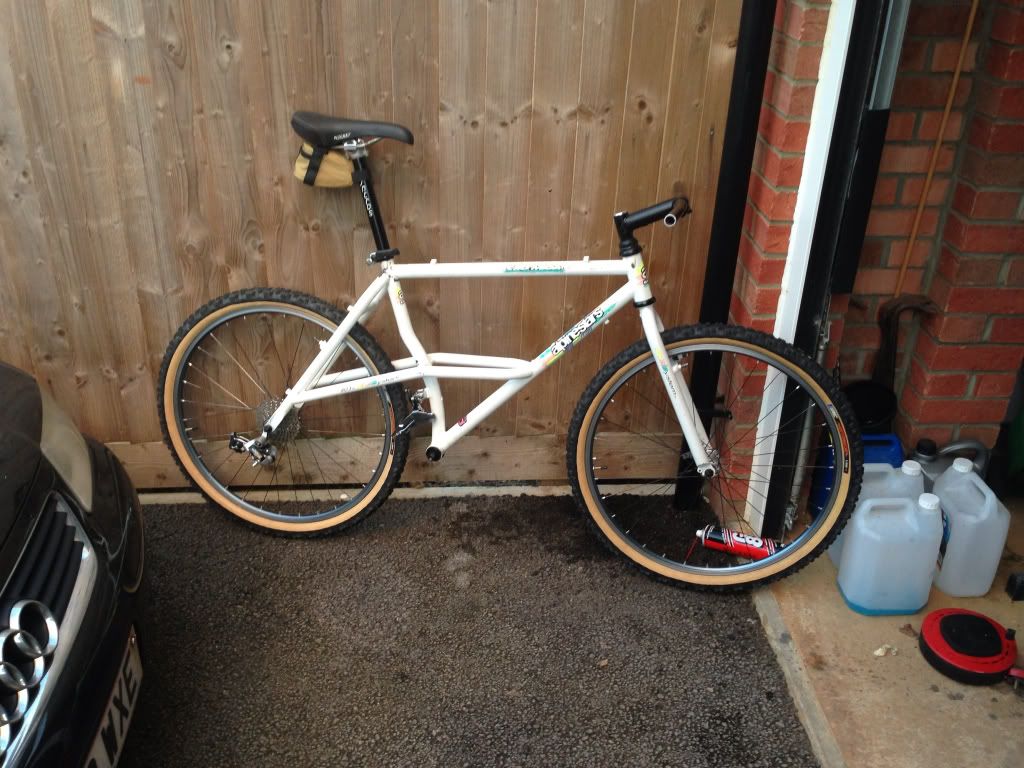 Fitted the brakes and mocked up the controls but no pics yet so in the meantime,here's a photo of me holding a jar of kool-aid wearing a darth vader mask and helmet!! Enjoy....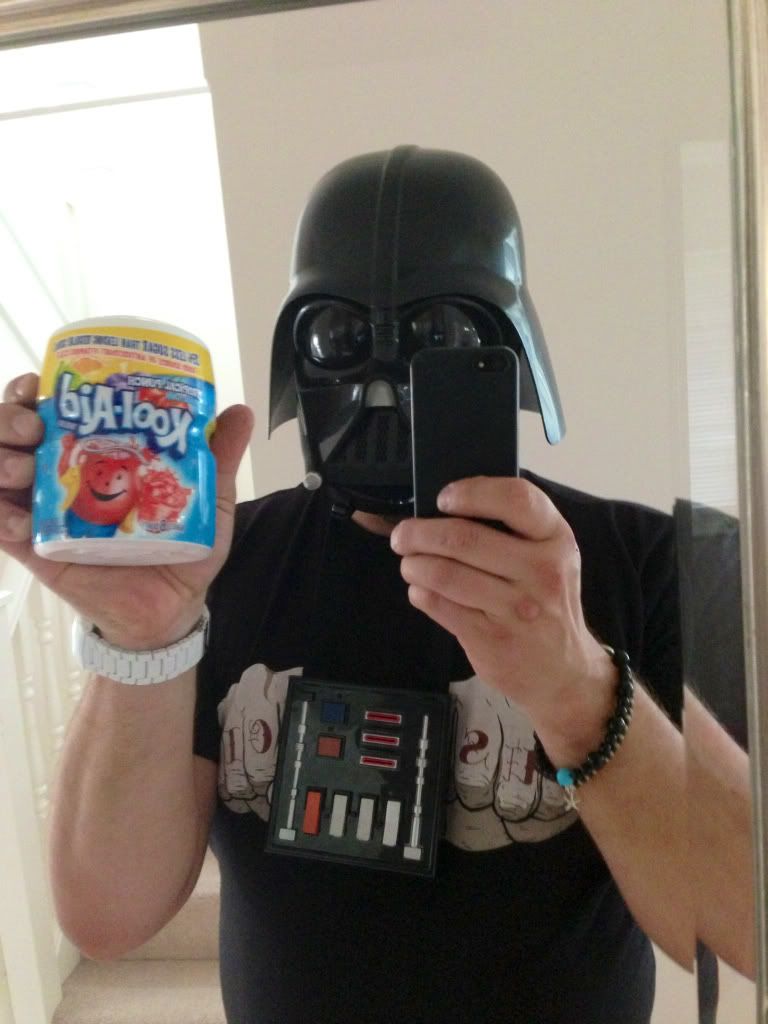 (*sorry for any offence caused to Klein owners by the use of the word "fuselage")

_________________
Sometimes right....Sometimes wrong.....But Always Certain!!