I had to blow away 15 years of dust, cobwebs and neglect from my Sarrie in time for the Summer Cider Cycle at llanwrtyd wells. It was the first time I'd done anything off road for 15 years, as well as the bike. I'm pleased to report it made it back in one piece and more importantly passed a full sus 29er on the way down a technical descent! I could well have gotten the bug back too, so if anybody happens to have a pair of red Ritchey clip less pedals knocking about let me know.
Here's a pic of the bike, it got lots of comments from people and still rides as well as it did when I was 14!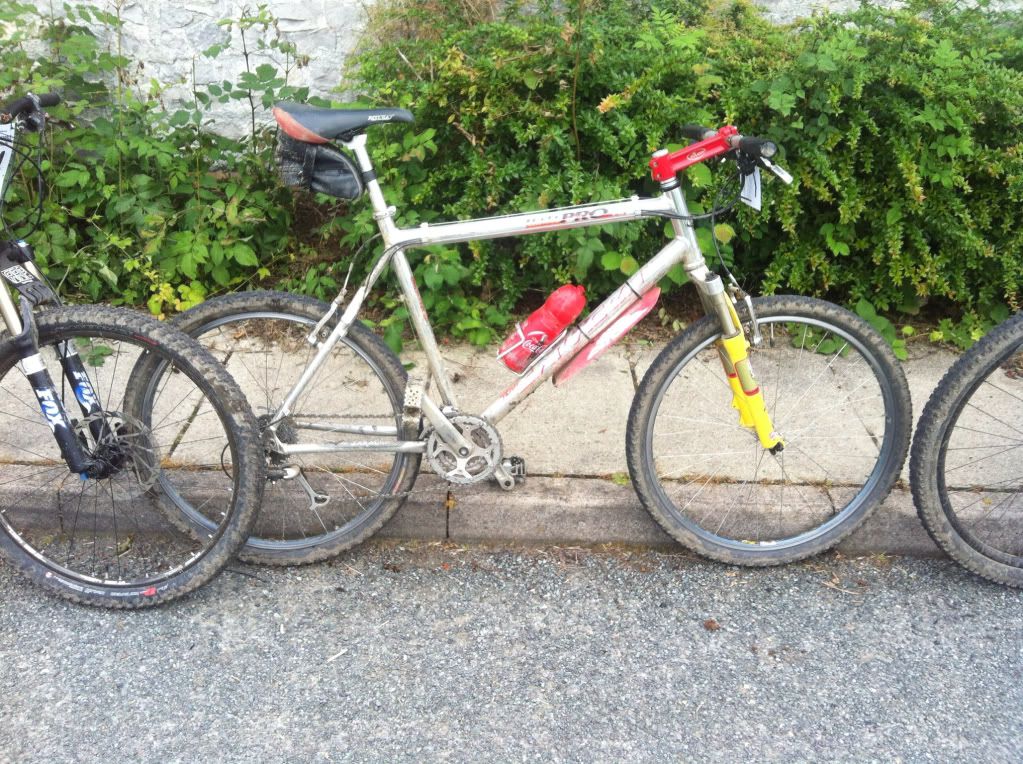 If anybody was riding yesterday and saw a big bloke wobbling around with a daft grin on his face that was me!