Well as if I need another build at the moment
I saw this complete bike advertised a while ago but the time wasn't right so couldn't buy it.
The frame and forks became available after someone decided to remove all the XT kit, what sort of person would do that. I hope they have trouble sleeping at night
Well I became the 'proud' owner of a 1988 Giant Super Sierra in Black chrome, it is very good condition for its age just a few scratches here and there and a dab of cable rub. The bottom bracket and heatset have silky smooth bearings so no problems there.
My plans are to fit some 1/2 decent kit (although the piggy bank cant quite stretch to XT
)
I have some STX cranks, STX Rear mech and a new chain to go on. Braking will be U brake rear and cantilever front. I am going to keep the bike simple and use 7 speed set up and some nice looking suntour thumbies.
If anyone has ridden one of these or has one now, any views on how they ride would be appreciated. I am undecided if I should use it as a bike to potter on or IF it can take some serious off road ??
Well here is the picture of how it was when I first got it.
More pictures to follow. A future BOTM this will be - yeah right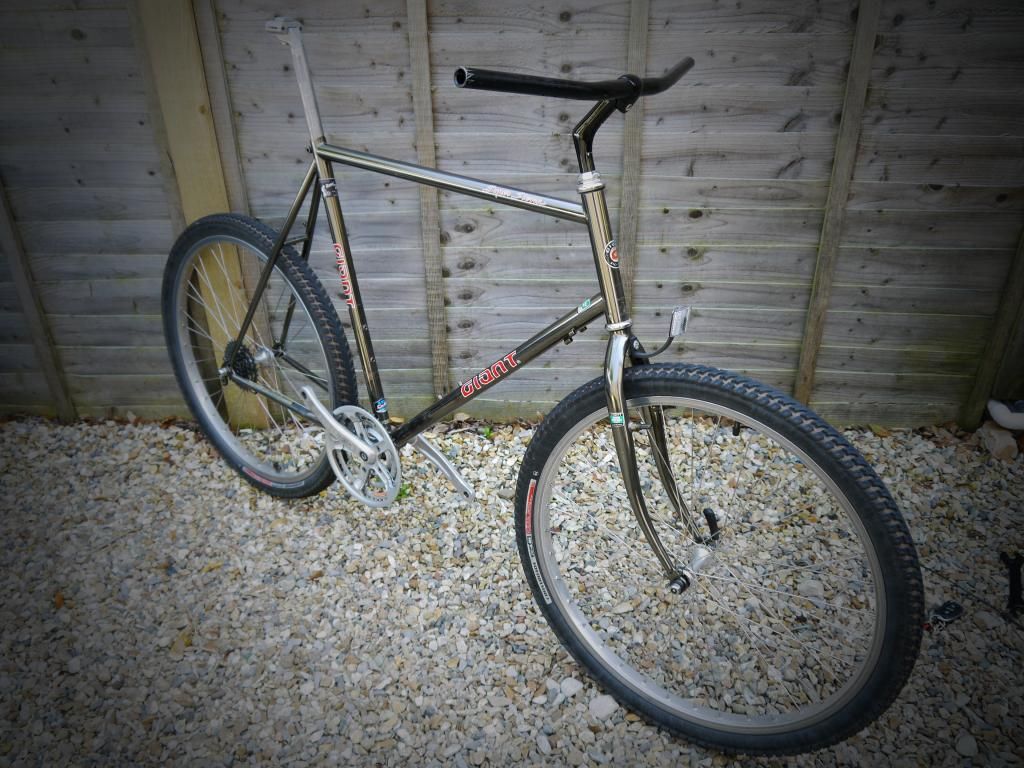 _________________
Let us remember the past with rose tinted, live the present with paranoia, and look forward to the future with cynicism.