Thank you
Another question - are they M5 or M6 ?
I had been messing around with the bottom bracket, it needed new spacers as the OE ones had a couple of hairline cracks which might have been OK, but would have defo been high lighted / looked cak after fresh ano ...
I took into consideration :
* The OE spacers have a small OD. I don't like seeing the edge of the shell if it can be avoided, especially on a painted frame.
* Dont face it = I dont like cracked paint ...
* Face bb shell after painting = I don't like seeing a rusty ring ...
* I wanted to add a bit of anodised colour in the BB area.
* Flame suit on - I quite like the chunky look of external BB's ...
I don't have access to a lathe anymore
but Rampage on here does
So I had a think and came up with these :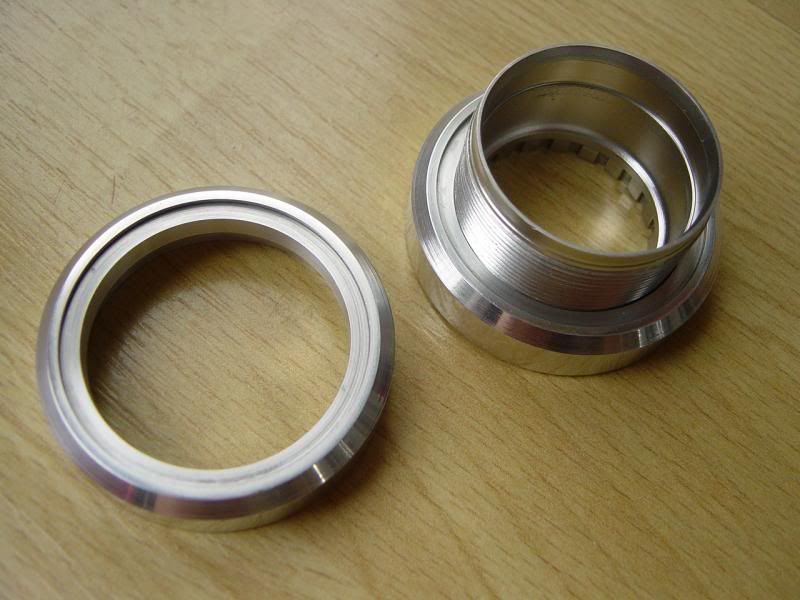 Fitting like this :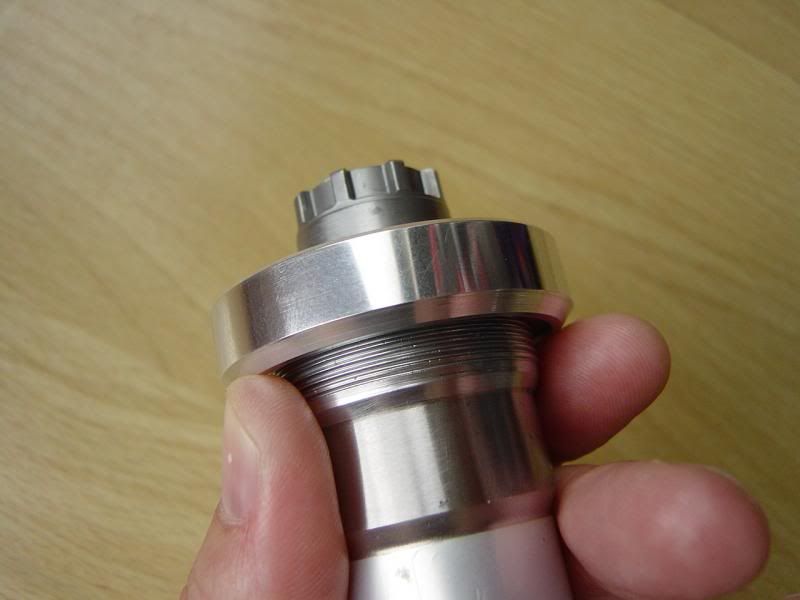 To space the BB correctly :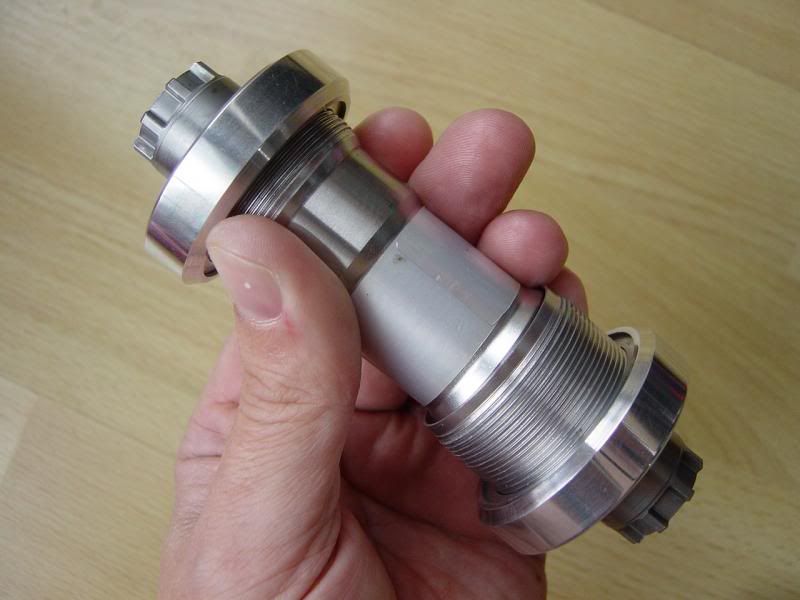 I messed up with the design of the drive side cup a litle though
I forgot about the lock ring
Turns out the non drive side cup fits well though so some mods will soon see it right. The crank isn't fully on the arm here - the lockring will sit inside the recess :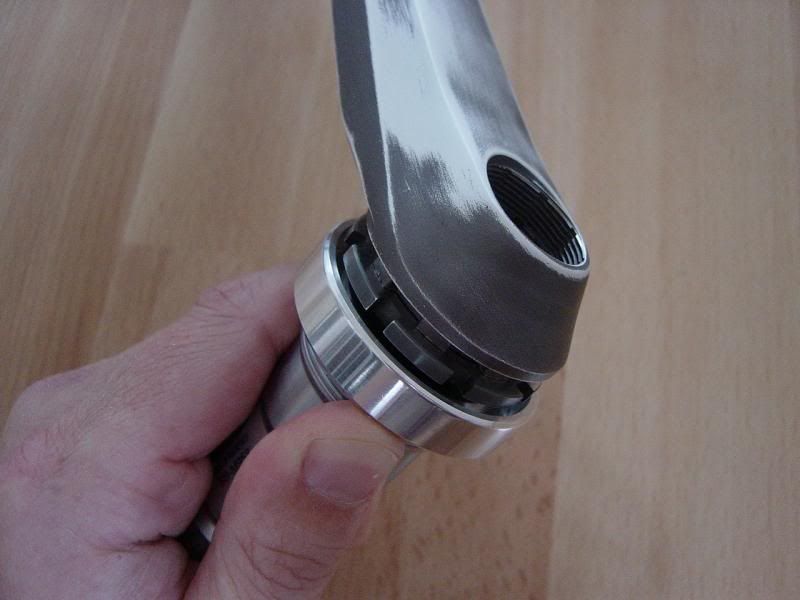 You might have noticed the slight recess on the inside faces, this is to shround the the faced BB shell / hide any paint chips / stop the rusty ring syndrome etc, I will put a bead of grease or maybe silicon in there before assembly to make sure its all sealed well :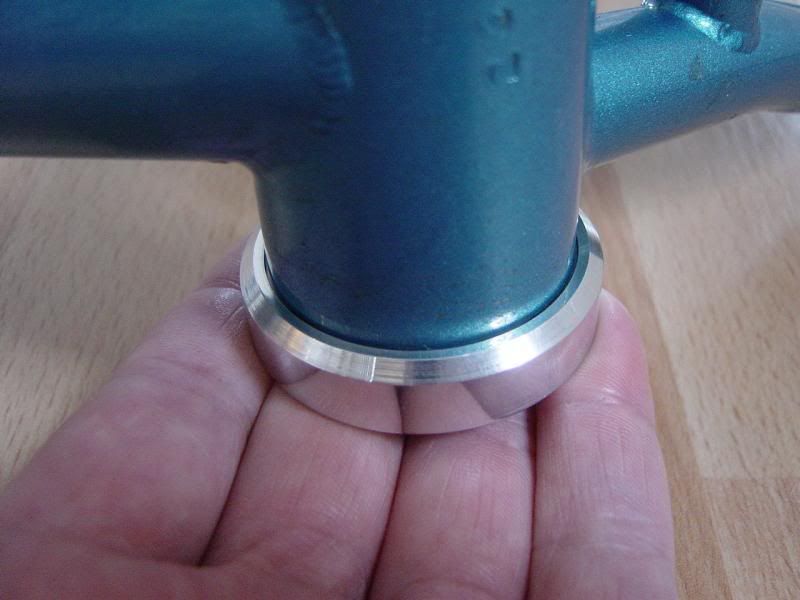 The parts will be added to the purple ano pile
I am collecting the bits to start the frame mods (Thanks danson67
) :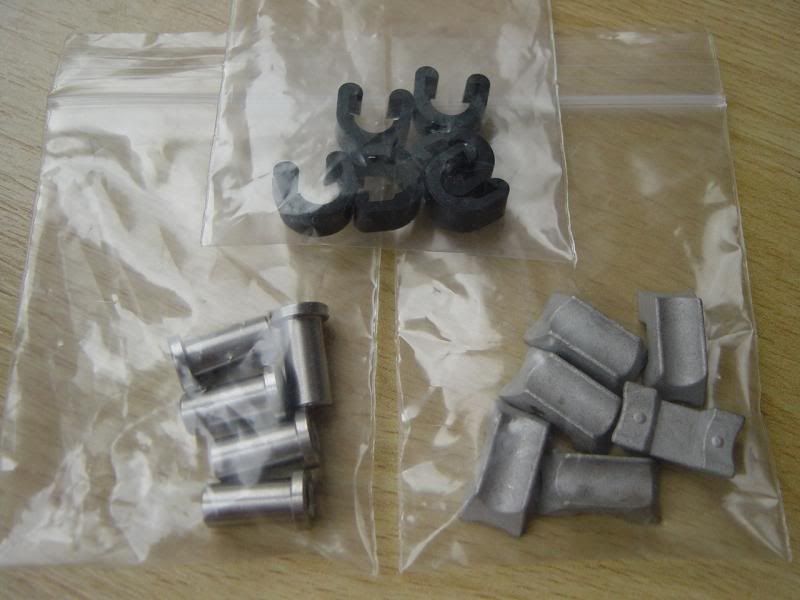 All stainless steel, other than the clips
The bottle bosses are the sealed type, but they will need the heads modifying to match the OE versions :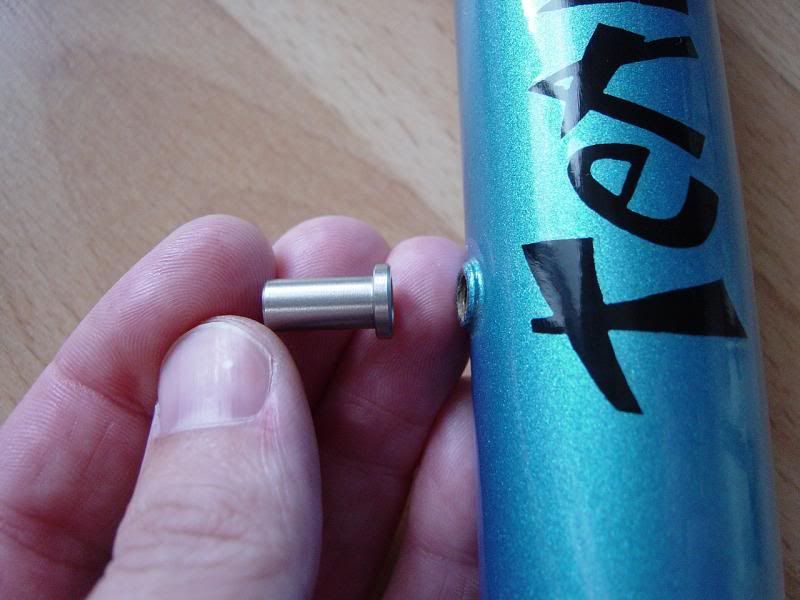 I am on the frame builders waiting list (Kevin Winter)
I have made contact about the decals
I have found matching Stainless (rear) and Ti (front) brake mounts
More coming soon ...
WD