Please don't expect things to move quickly ...
I have to finish the Airborne first, but that's getting close now, I finished the blasting yesterday so it pretty much just needs bolting together
I might have got chance to do a bit this morning, but we had a party last night and a 1:00am bed time with a four year old who had stayed hyper and been good all night
Waking her (or the GF as I was the driver !) by getting the bits out of the spare room wouldn't have gone down to well ...
I paint stripped the crank instead :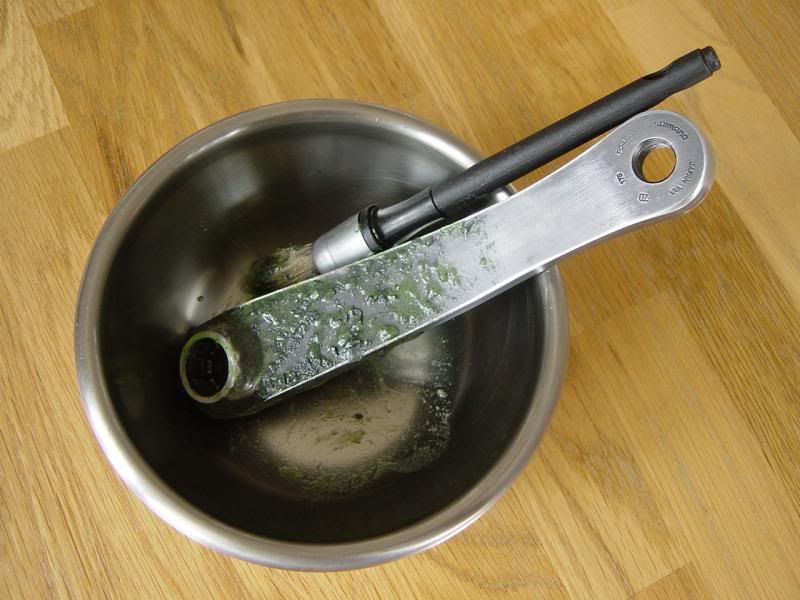 They are actually dark grey under the dark grey paint (maybe from heat treatment ?) - the pedal end is completely stripped in that photo.
Anyone know how they made hollow tech cranks ?
You can't see on the photo but they have a witness of a patch in the back of the arm about 120 x 15mm and the small hole filled with resin (or similar). You can only see the hole on my 970's but I haven't stripped those to know if there is a patch
I did take this photo for photo of the month - this months topic is 'The Enemy' ...
:
WD