Getting towards the end of my Cadex build... but need some advice, I have fitted a later pair of Pace XC triple clamps (RC37's). I realise this is unusual but I think they look great! Not sure how they will ride though, not to mention how the frame will cope.
It just needs cabling up... Weight is currently 10.6 kilos with just chain and cable to go!
Spec is -
Full XTR M95*
Rim: Mavic D521's
Post: Syncros
Stem: Club Roost (but will be fitting my long ATAC)
Bar: Ritchey Forcelite
Saddle (ignore the current jaunty angle) Selle Italia plastic jobbie
I would appreciate all opinions, not just the "great bike" variety. Although those are always welcome too! As long as points are relevant, pretty much anything goes, I won't take offence as
A) You are a friendly crowd
B) I need some consensus as to whether this is a direction that works...
Anyway here's a few pics..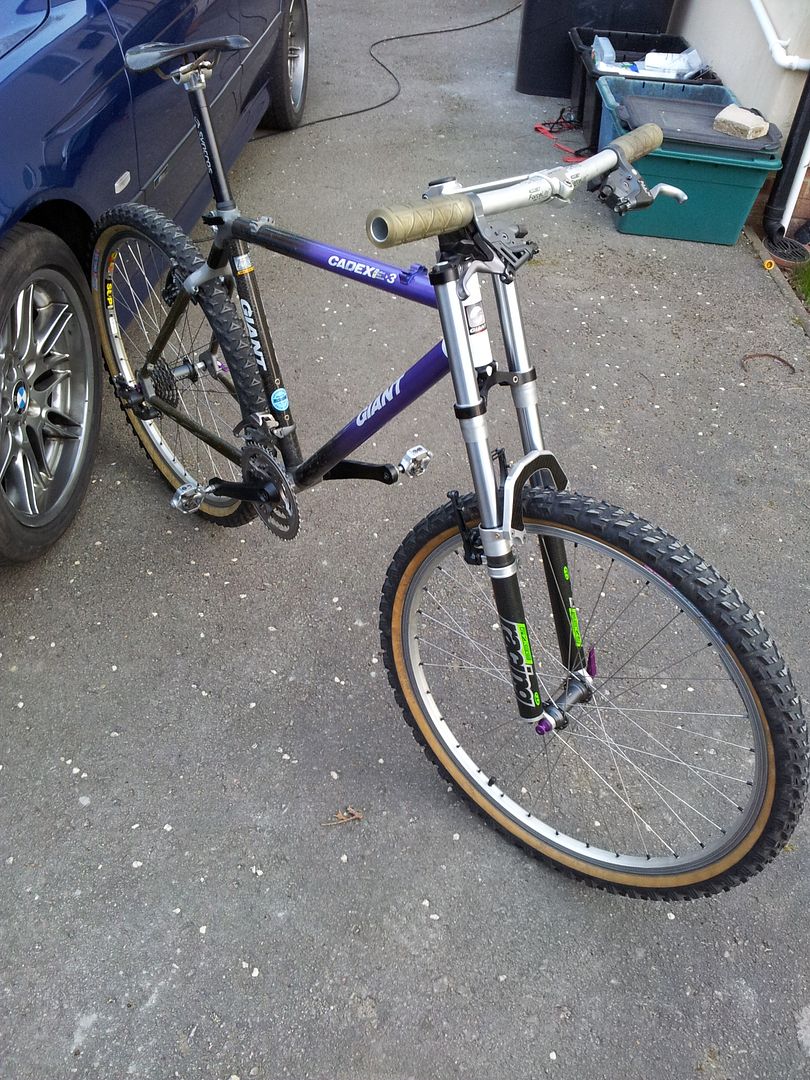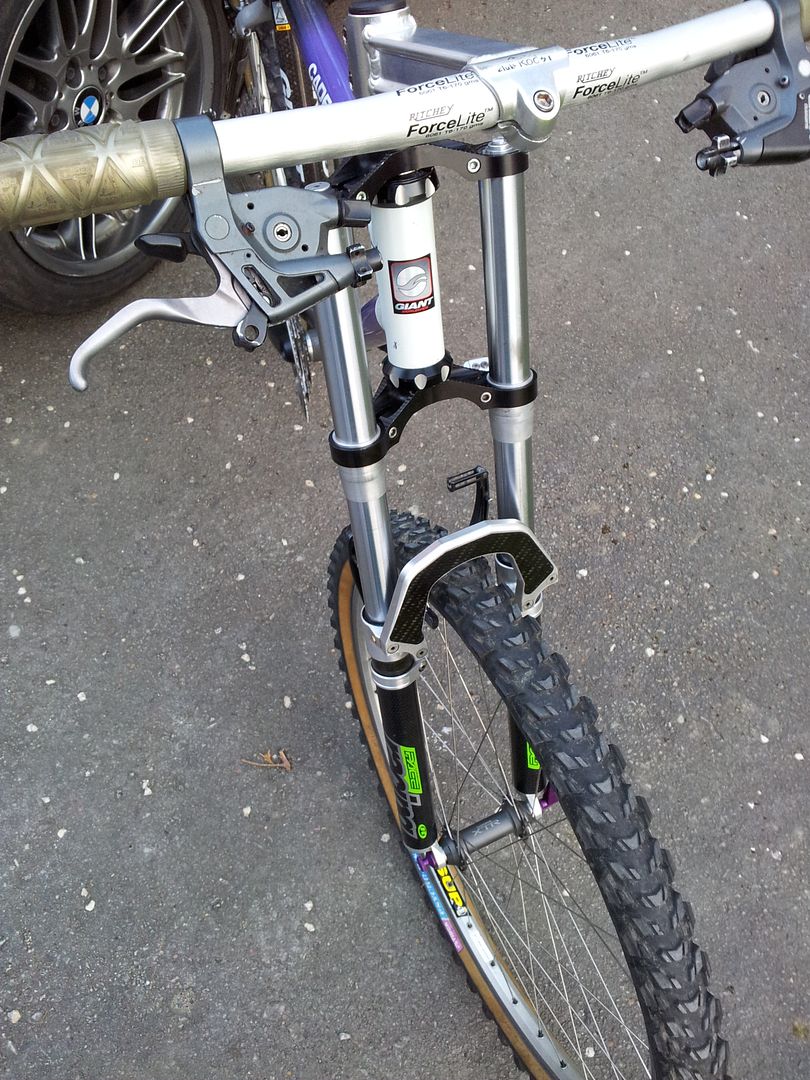 _________________
Back in the Dekerf Mountain Club - Hurrah! (1995)
Trek STP-300 (2001)
GT Zaskar (1992)
Dave Lloyd Tirant (Road) Paul Milnes X Bike (2013)