Certainly looks pretty Cross Fell or Peak Finder to me...here's my '85 Cross Fell, saddle, grips and tyres are replacement: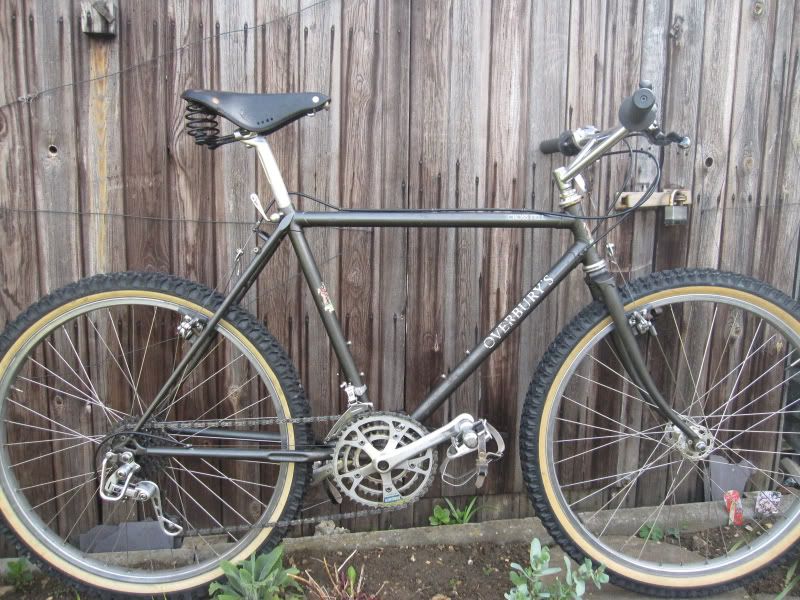 Yours could be '86-87 as it has the later black label on the chainrings, but the cranks aren't yet the FC-M730 which was chunkier and squarer.
Mine has the earlier yellow label 600EX FC-6206 rings, Nitto bars, not ITM, and a Dura-ace seatpost, not the SR, but given that the Powell's didn't keep a lot of production stock, anything could have been substituted originally.
The frame's the same as the Peakfinder anyhow, just a few component differences, according to the specs above, and you can't go by the colour as they were 'to choice'. So you can put a 'Cross Fell' label on the top tube and stick with that: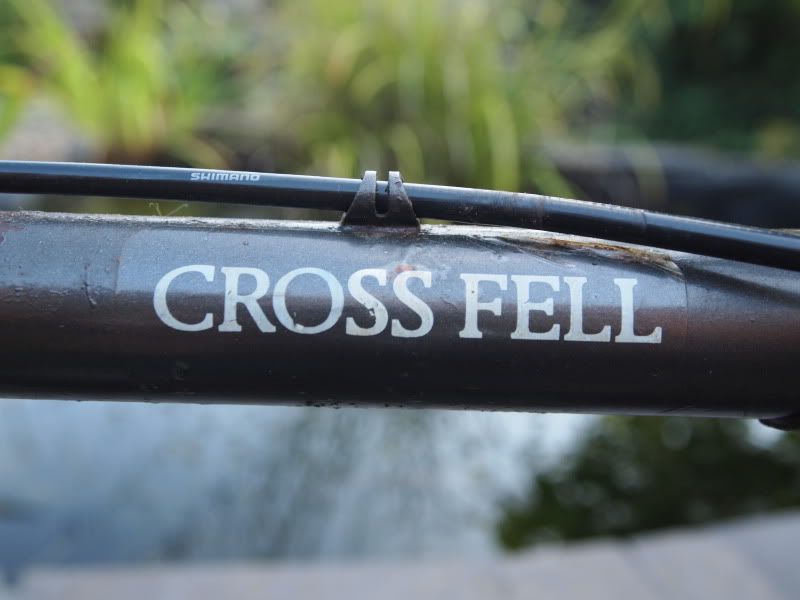 All the best,
_________________
Dan Chambers
danson67
Pause, take a breath and ask yourself: "What would
Rast
amo
use
do?"
New in the quiver:
Danson Pinion P1.18 hardtail