So I have the bike built up and rideable. So far this has been a total parts bin build. But I have just ordered some new cables and picked up some bar tape. I also got some moon units that I have yet to install.
Alright now for some of the details.
I converted this bike from 26" to 700c rims. Up front this was done with a 395mm a-c CX fork. The shorter fork combines with the taller wheels keeps the front end close to original height. In fact the bottom bracket is exactly the same height as my rigid 29er.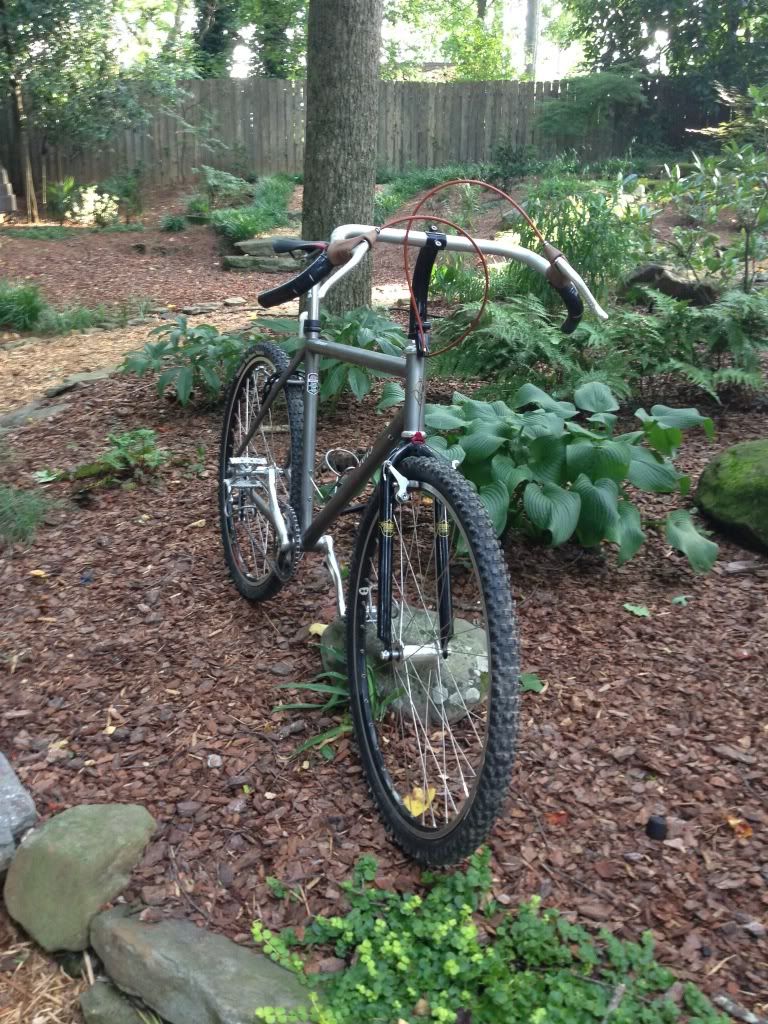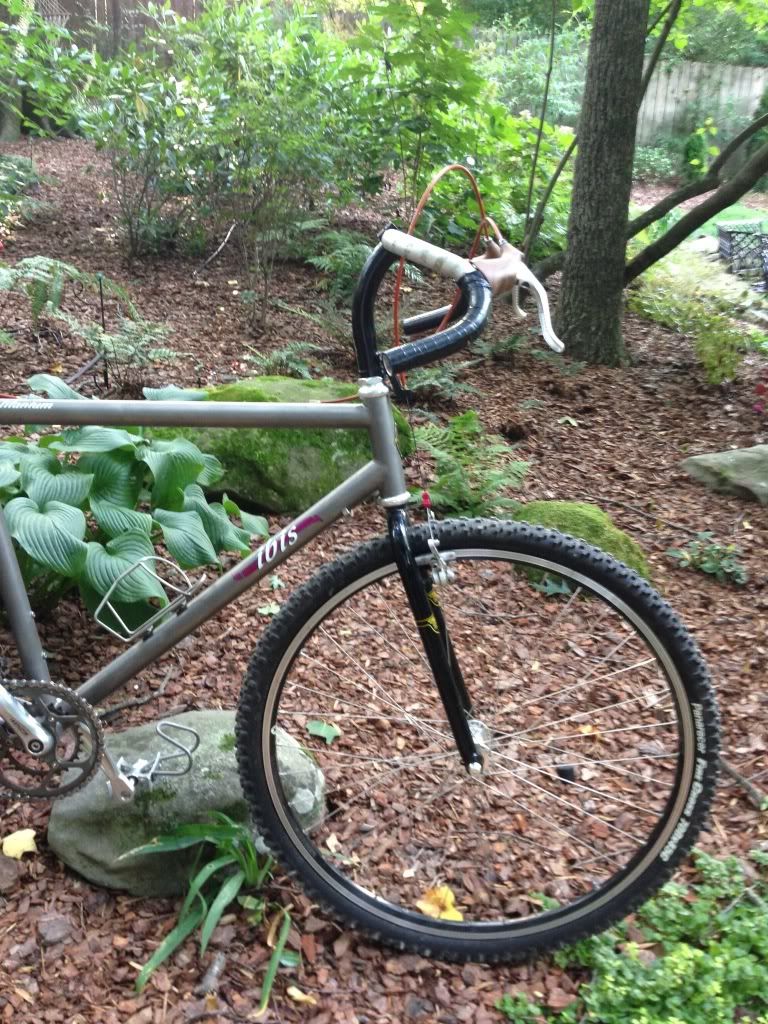 In the back I used an adapter that relocates the canti posts to the correct position. the slightly taller wheel in back probably does steepen the angles slightly.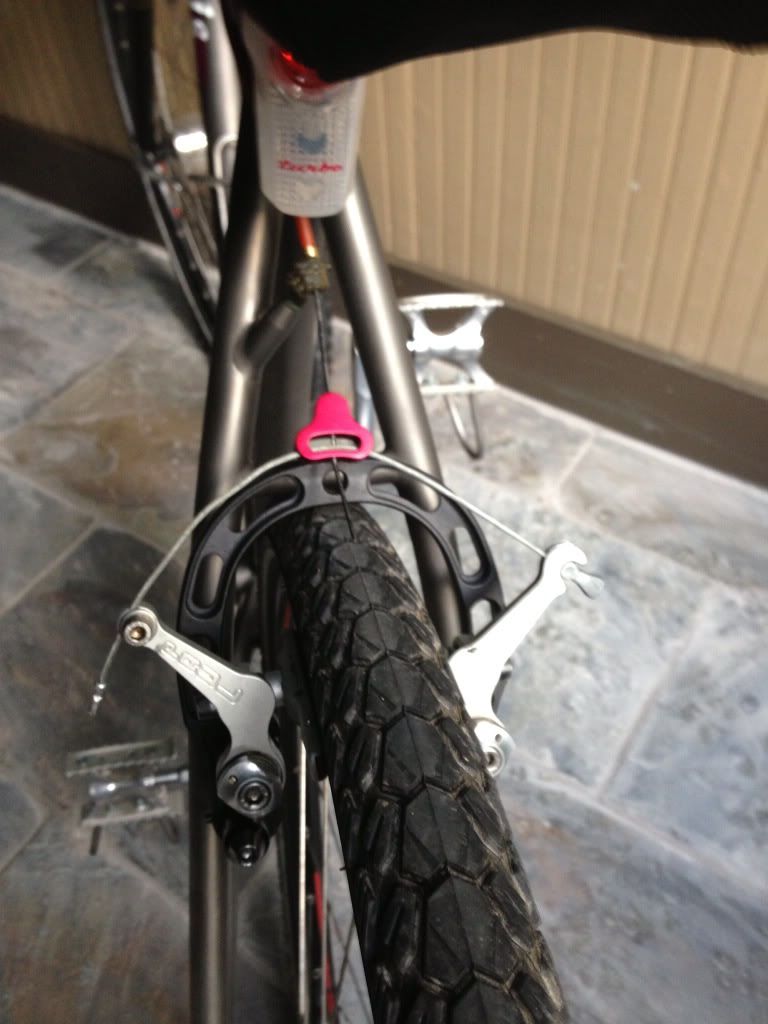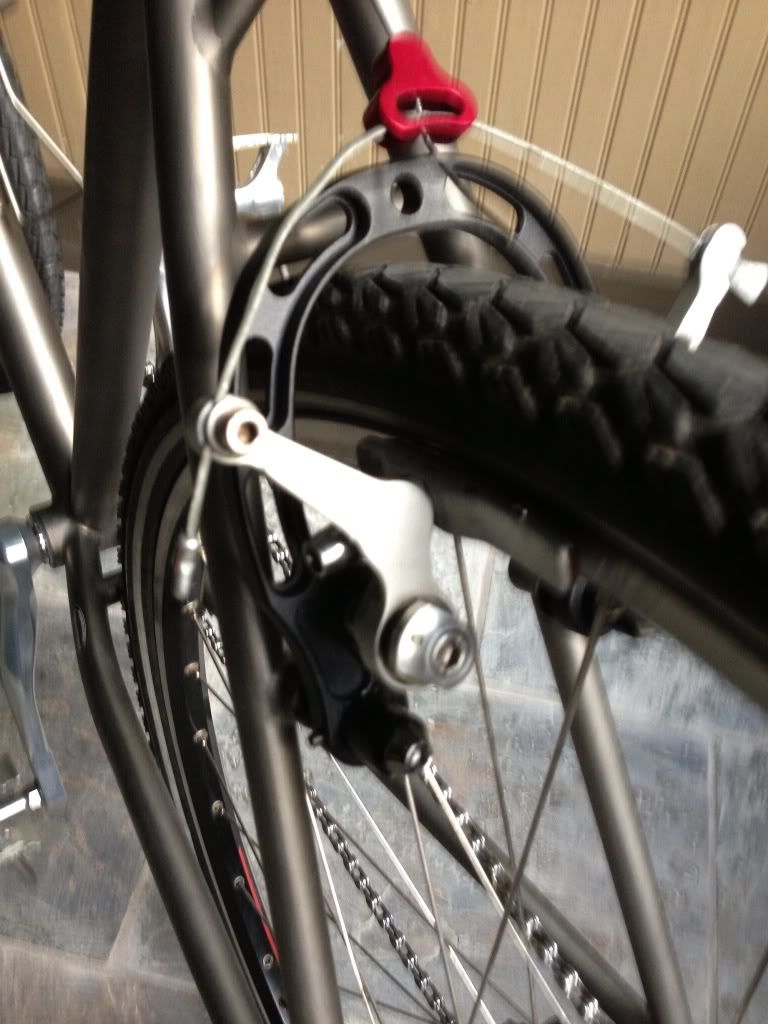 I set this up as a two speed using a middleburn 42/29 duo chainring and cranks. In the back is a Melvin chain tensioner that can easily handle 13 tooth difference.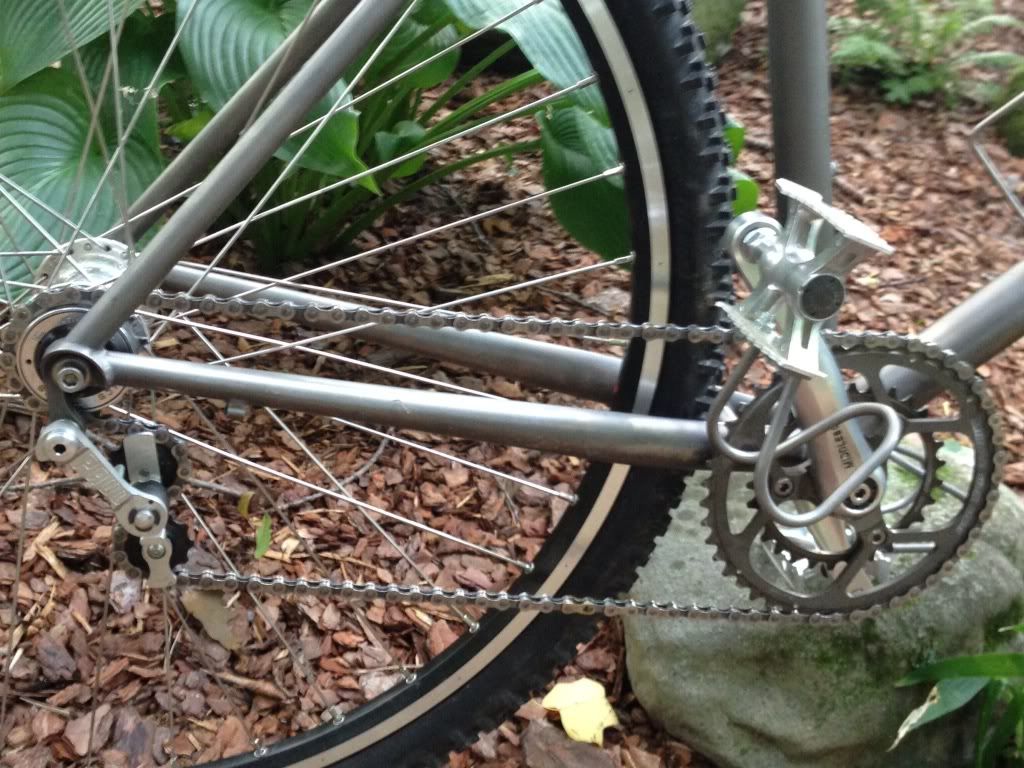 the panaracer fire cross afford almost no clearance so i will primarily be using this with the marathons until i can get some bruce gordon rock n' roads. I also need to install a derailleur and figure out how to take some clearer photos.