I picked this up today, size 14.5". It seems remarkably under used, any idea of age please?
It has Stx / Stx RC through out. I must confess I went to see it hoping it had the decent wheels I need - which it doesn't, but I bought it anyway.
I was thinking about stripping it but it is too good for that and my son is now eyeing it up instead of his rockhopper. It may be too big though. I have some 2001 Judy Race forks which need brake bosses which I may fit but they are the wrong colour.
Any how pics: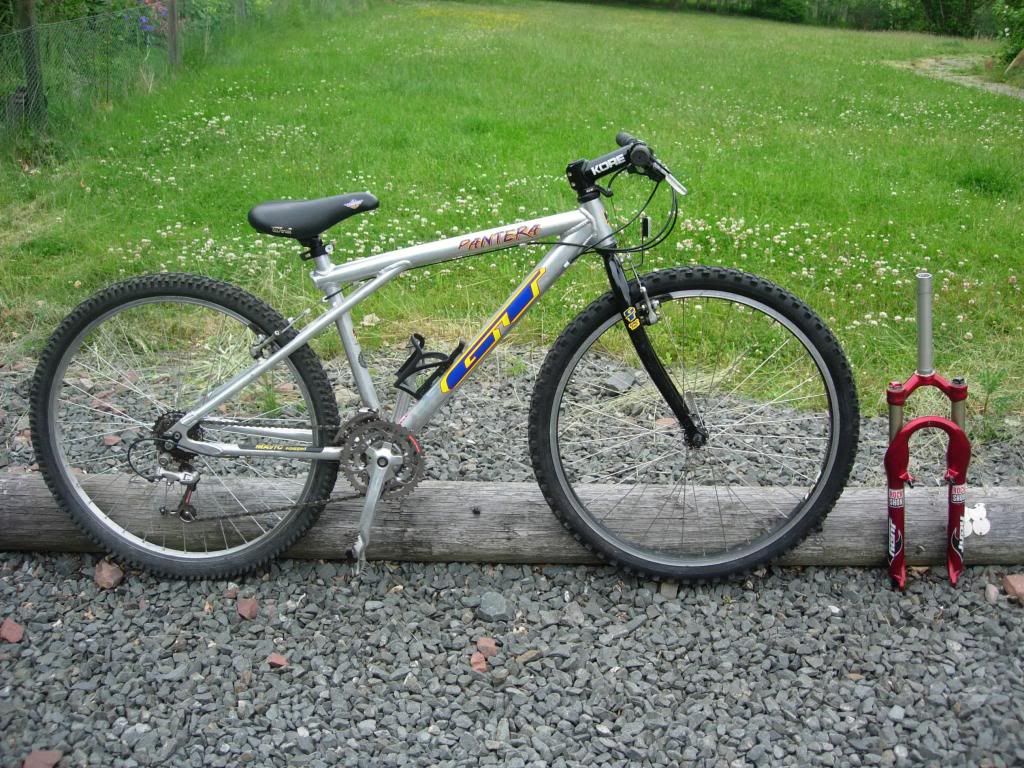 _________________
Wanted: 1" triple butted Kona P2 Forks with a long steerer so I can complete my 1990 Explosif.
Wanted: Salsa Cromoto Forks with a long steerer and 425mm A-C