OK,so i was looking for one of these for ages,but waited for the right one to come along,didnt want anything that had been painted hiding any big dents etc! Won this on ebay for quite a bargain this week I think! I dont have the bike in my hands just yet,but i sent my friend round to the sellers house to collect it today,i will pick it up from my mates house in a few weeks when i visit him,but in the meantime i want to start collecting some parts for it! He sent me some pics of it,and i just need to know some info on some of the parts as ive been out of this game for 15yrs now and ideally bought a san-an to get back into it in my spare time!!I posted up on here ages ago that i was looking for one,and was advised by another san-an owner on here to go for a gen2 frame,which im sure this is!Can anyone tell me what age it is? Previous owner had it 10yrs.Take a look at some of the pics!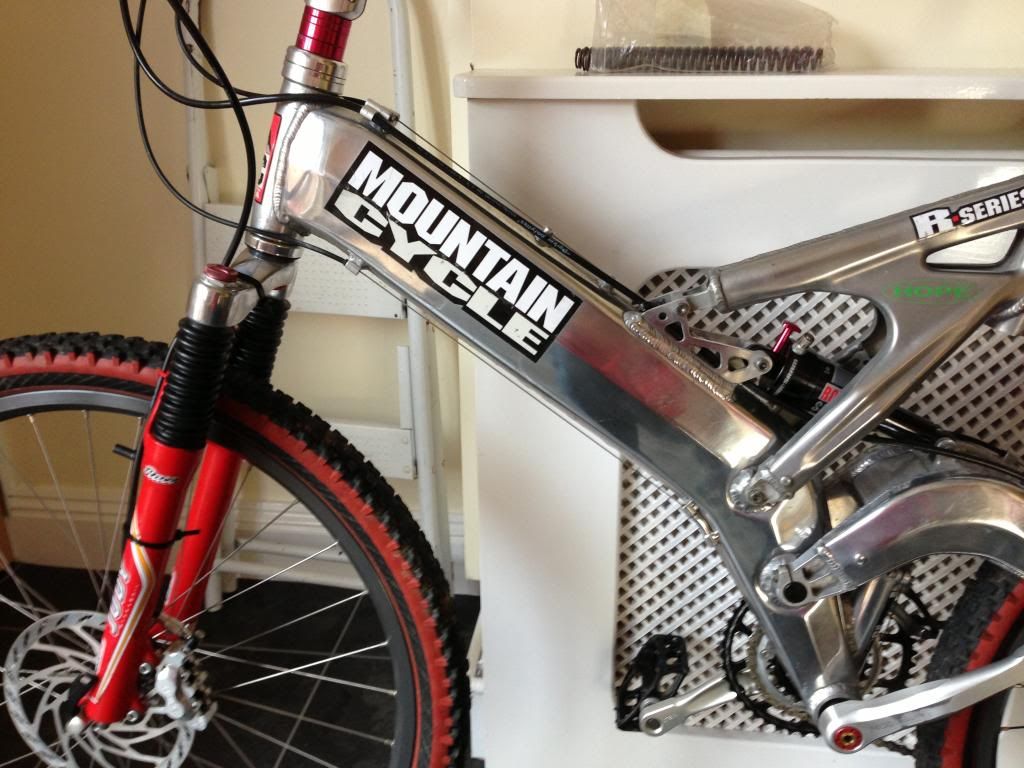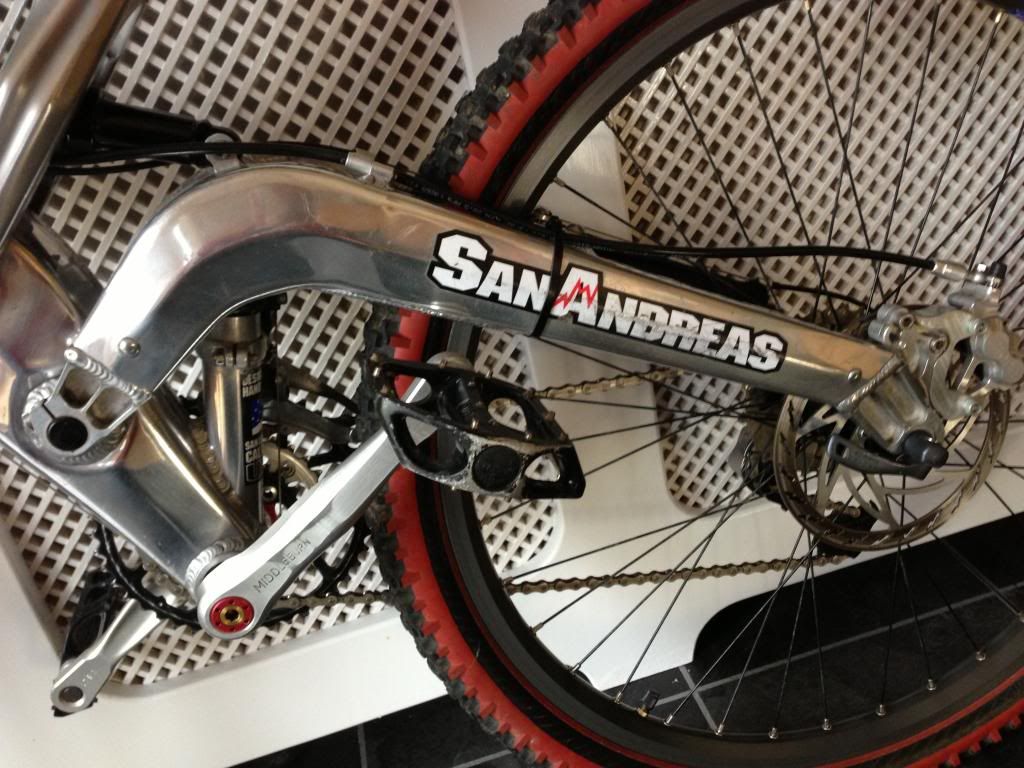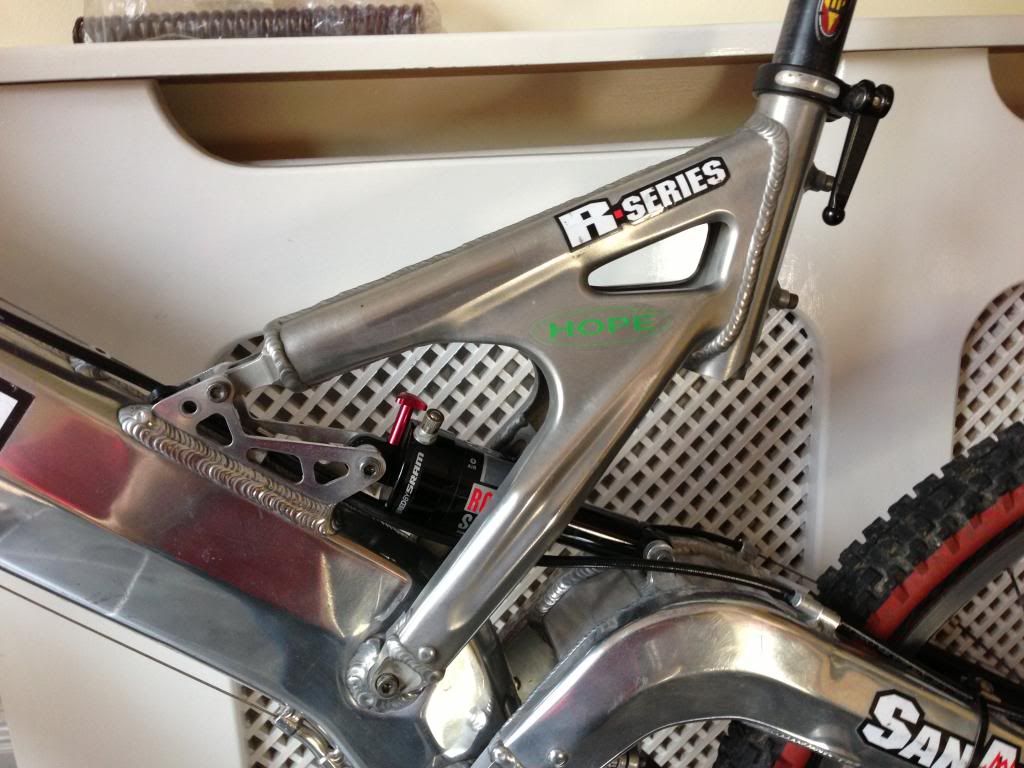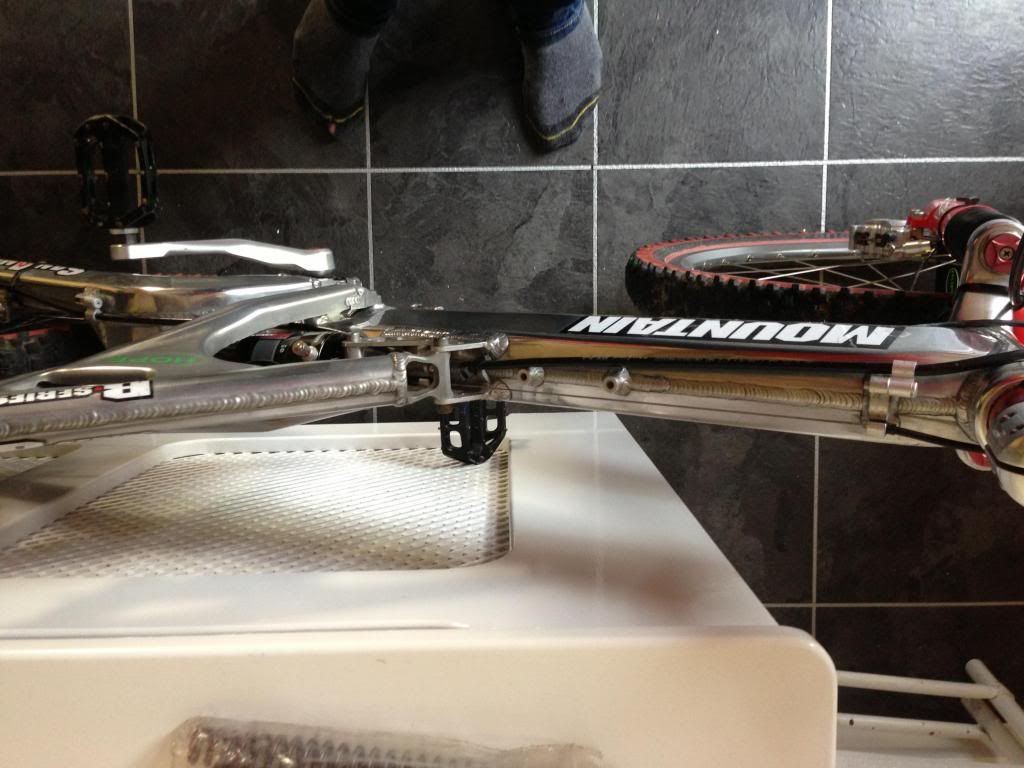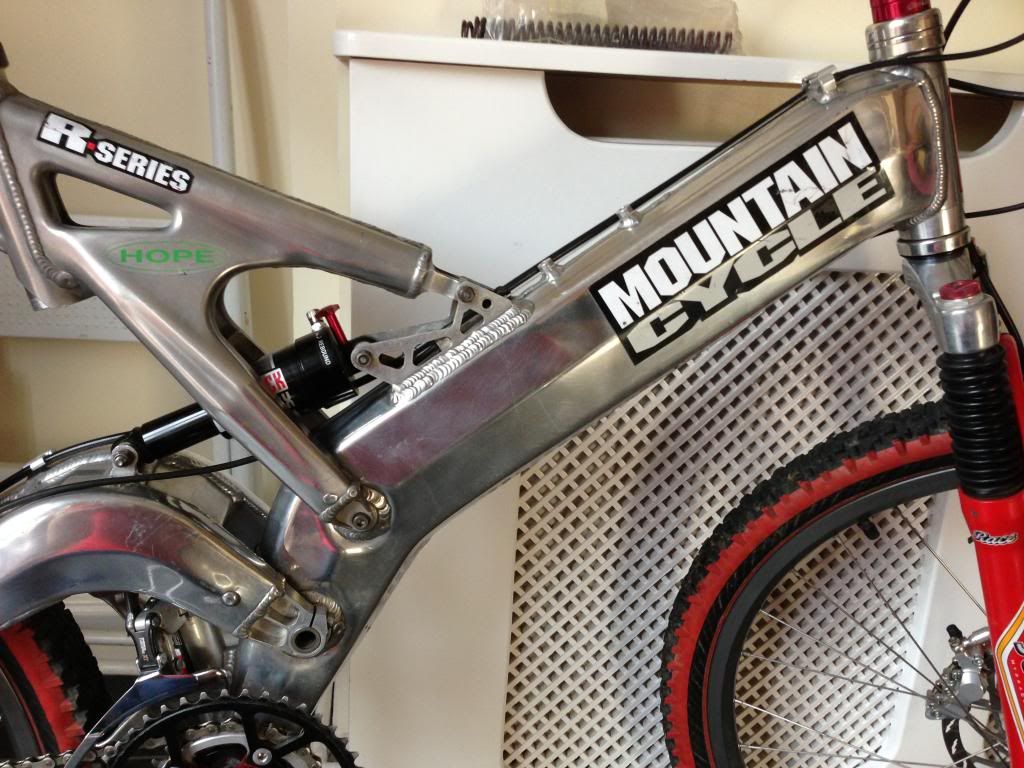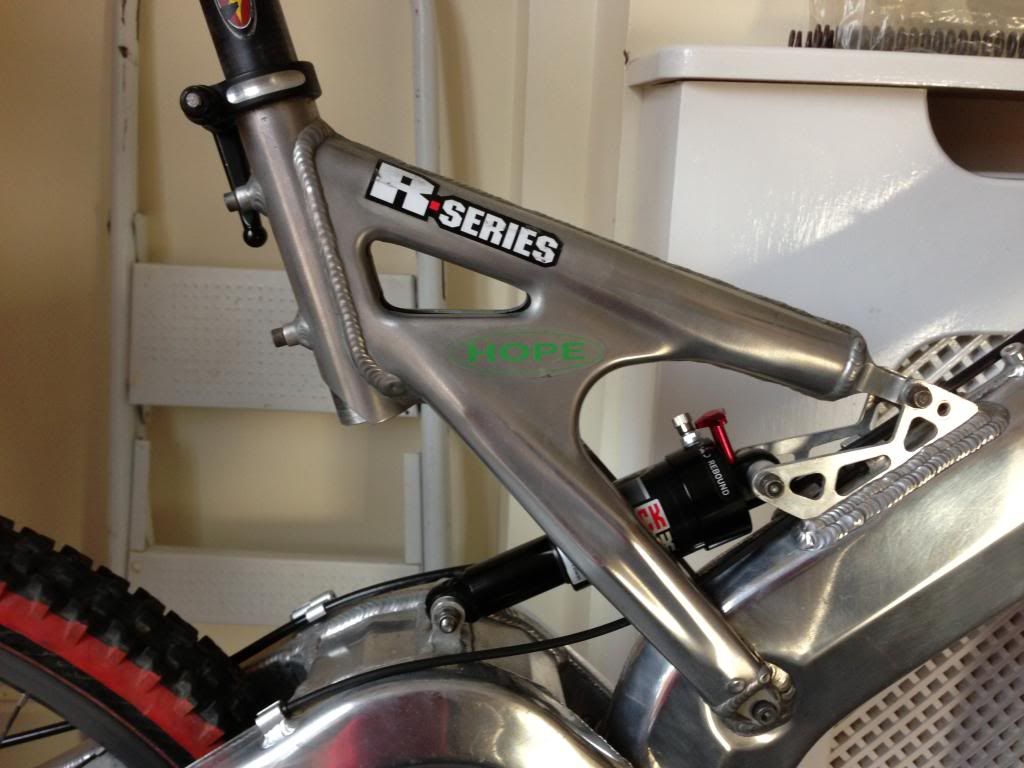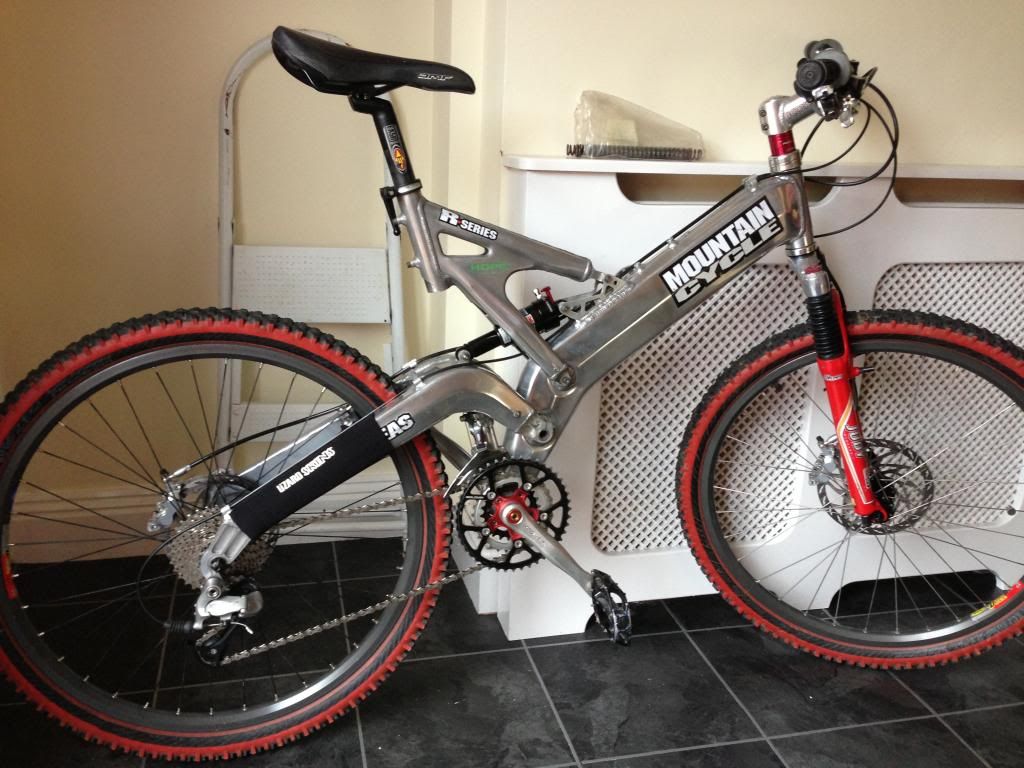 So basically i need to know what era the parts on the bike are,and if they are any good??? Ideally i want to change some parts,but only replace them with really good items or basically the best parts from the day!
Front mech,ideally would like an XTR,but can anyone tell me the model number of this one,and would an XTR M900 be the right era for the frame?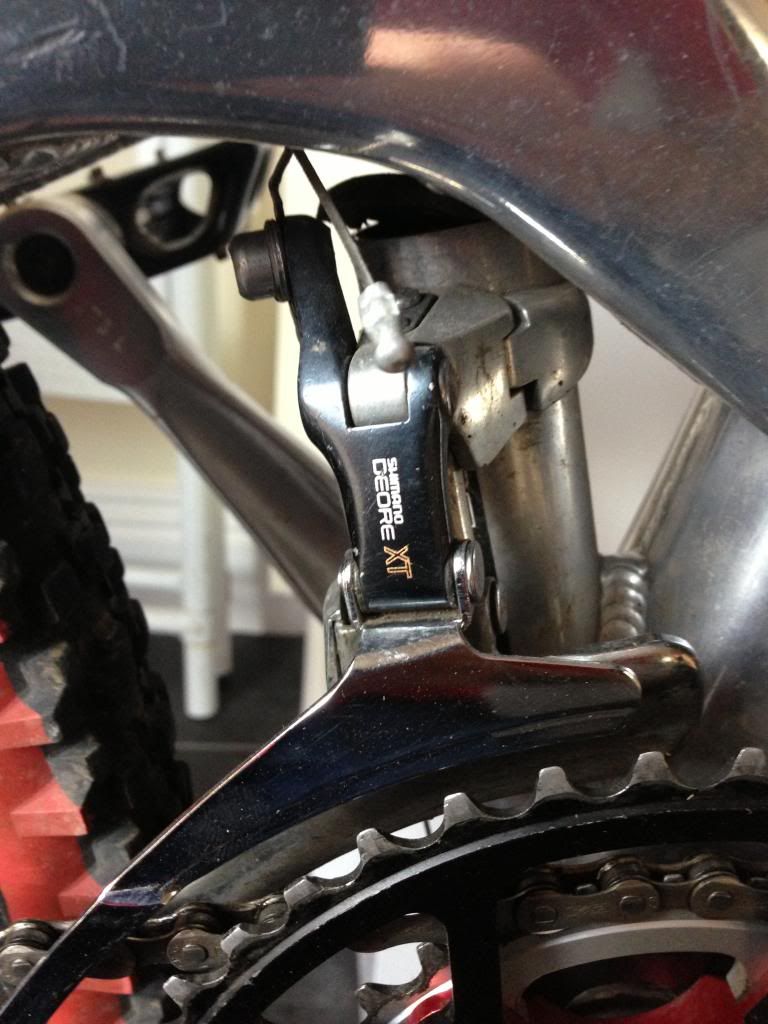 Shifters,again XT,would like to know age/era of them,model number. What other shifters from back in the day can i use? I know the XTR ones were integrated into the brake levers.If i wasnt going to use discs,then thats what i would be using,but i really want to build a period bike with modern hydraulics and possibly front forks(but not made my mind up on these yet).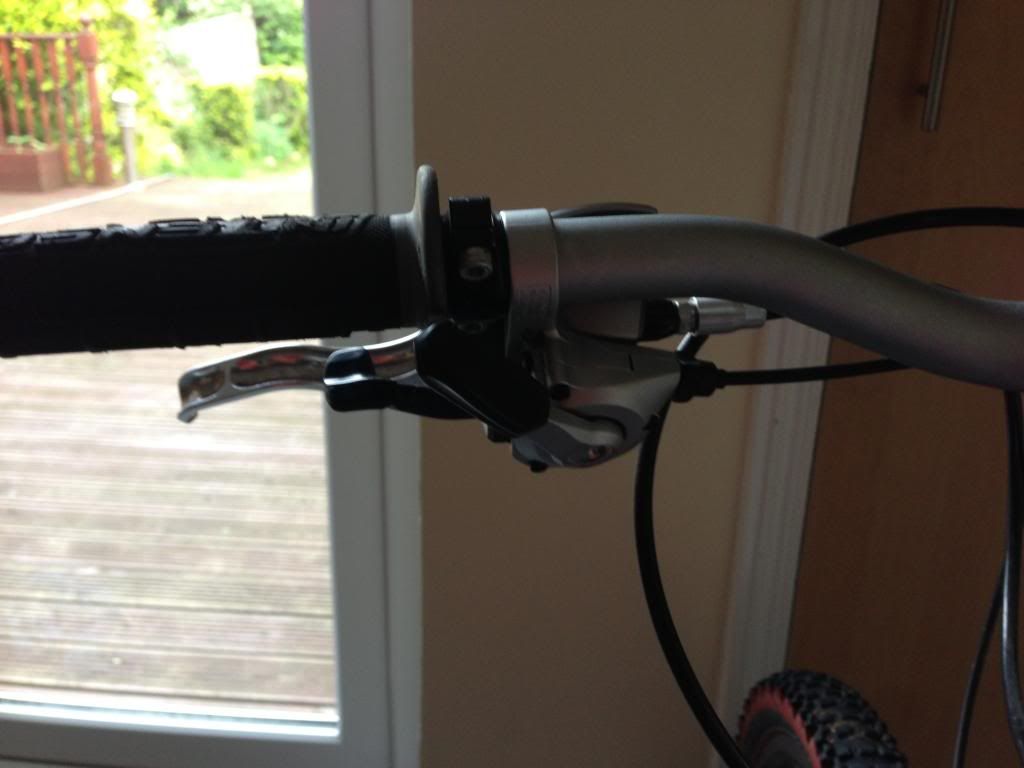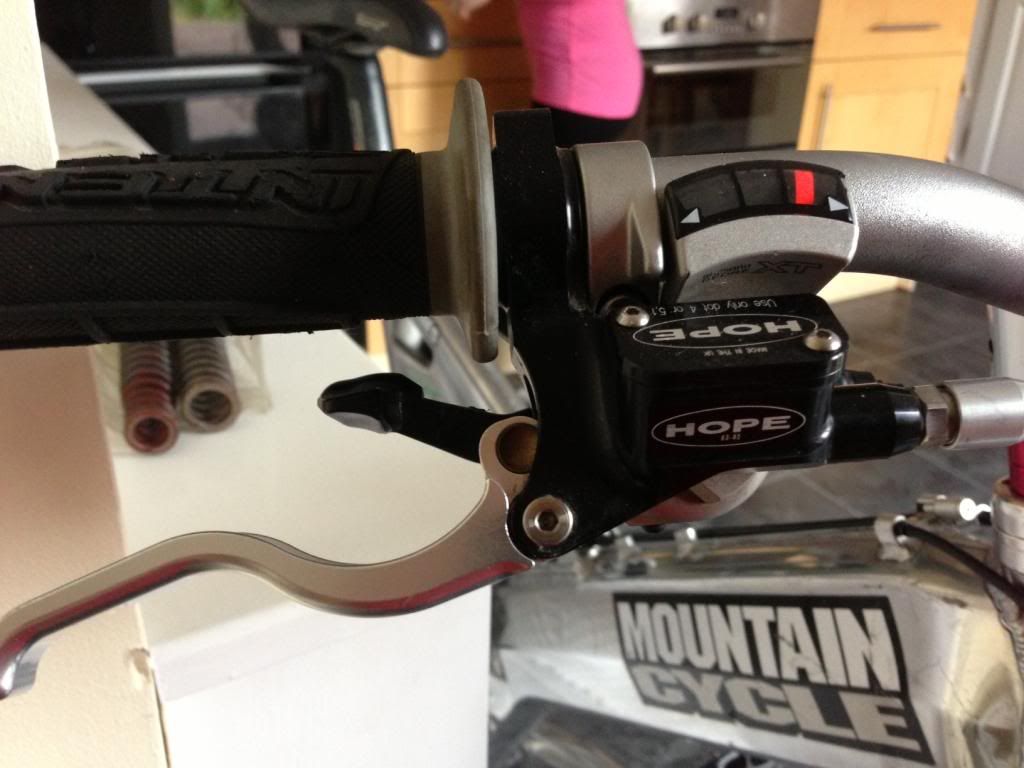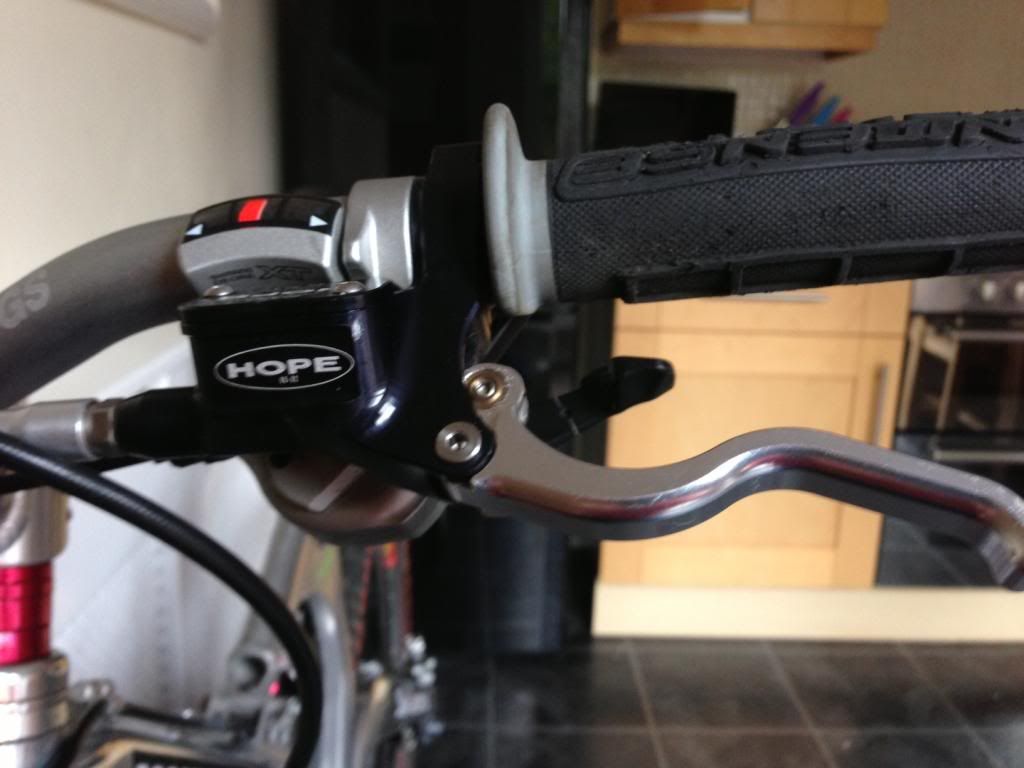 Rear mech,looks far too modern,again era/model number please?If i changed to an older XTR one for the right period,would it accept the 9spd block?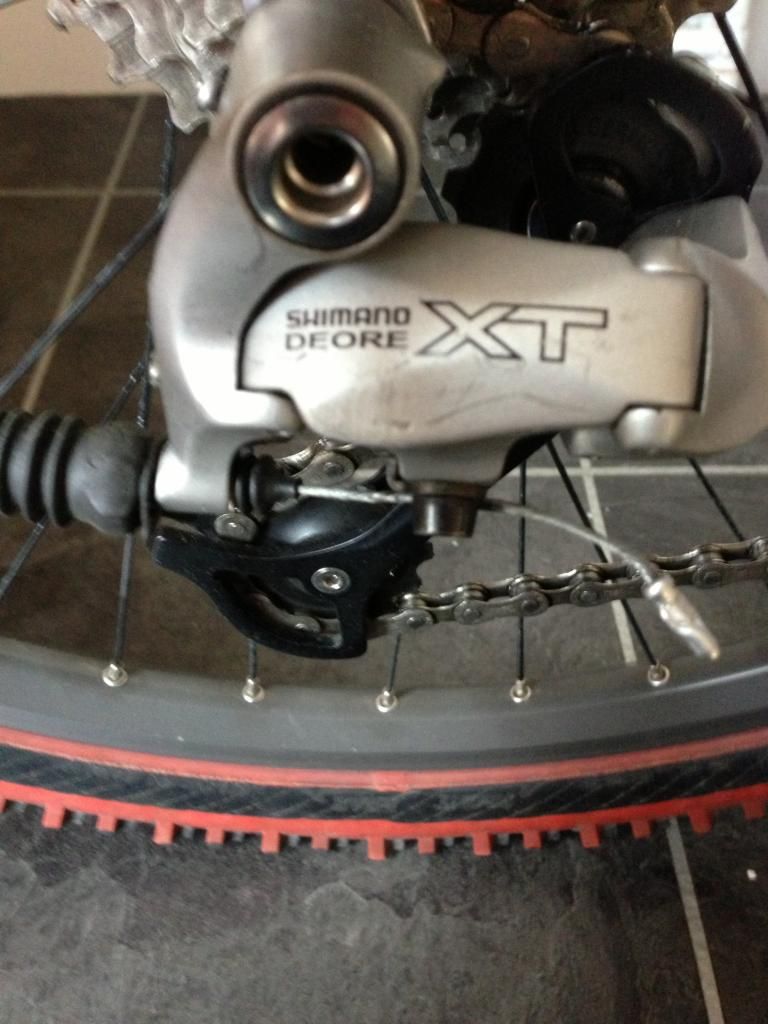 Chainset,again what age/era? Are they any good,i remember the name Middleburn from yrs back but always wanted a Syncros set!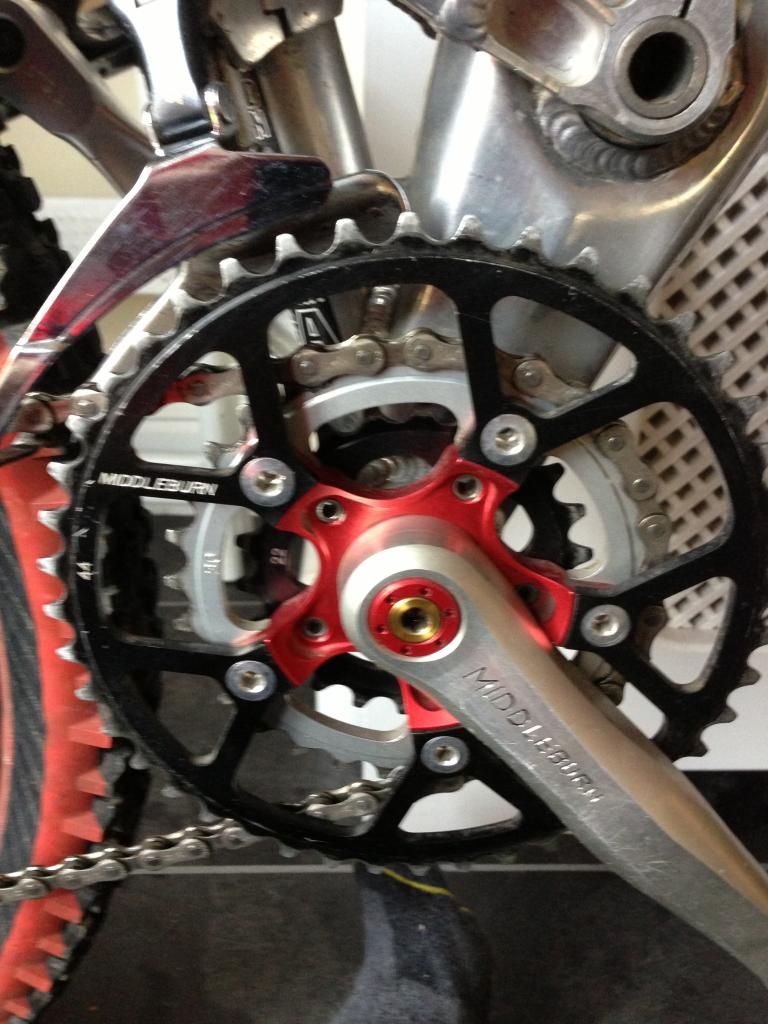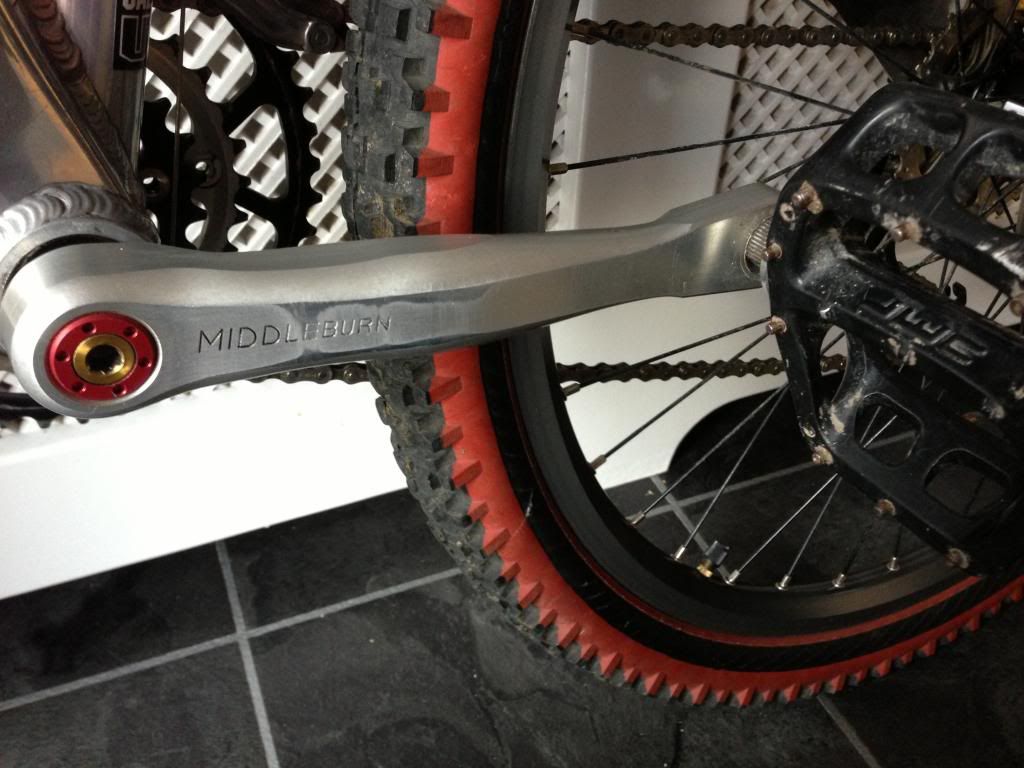 Hope brakes,any idea on model/age etc? Again,are they any good,dont mind sacrificing the period theme on the brakes,ideally i want really good modern stuff,any ideas on the discs too?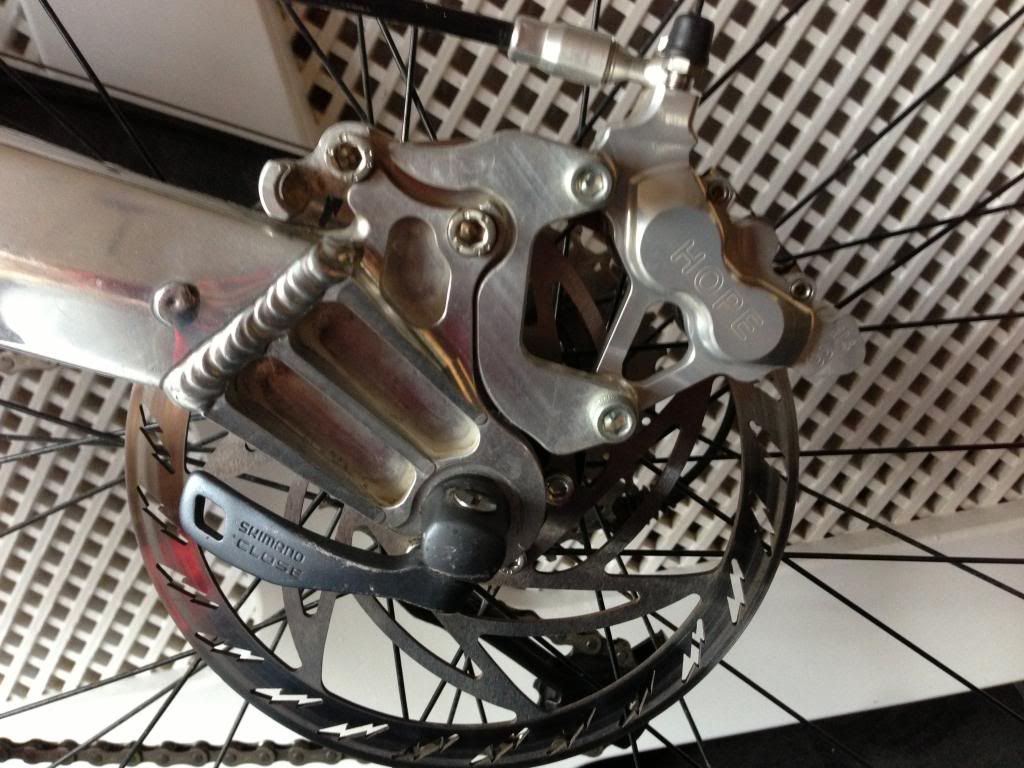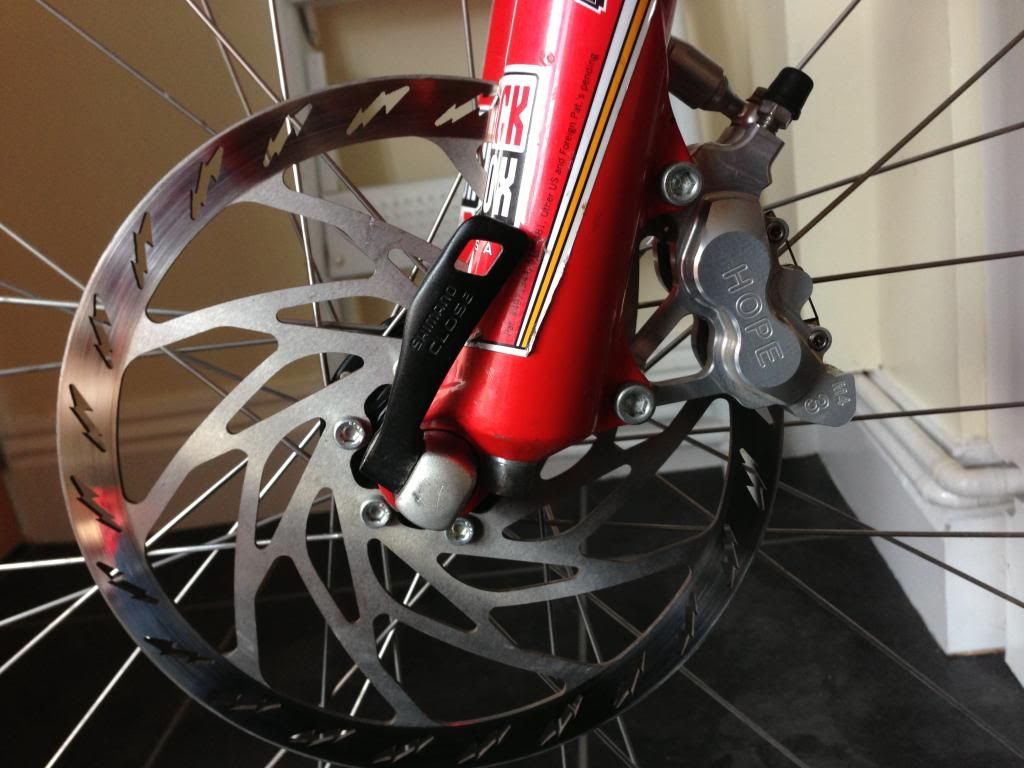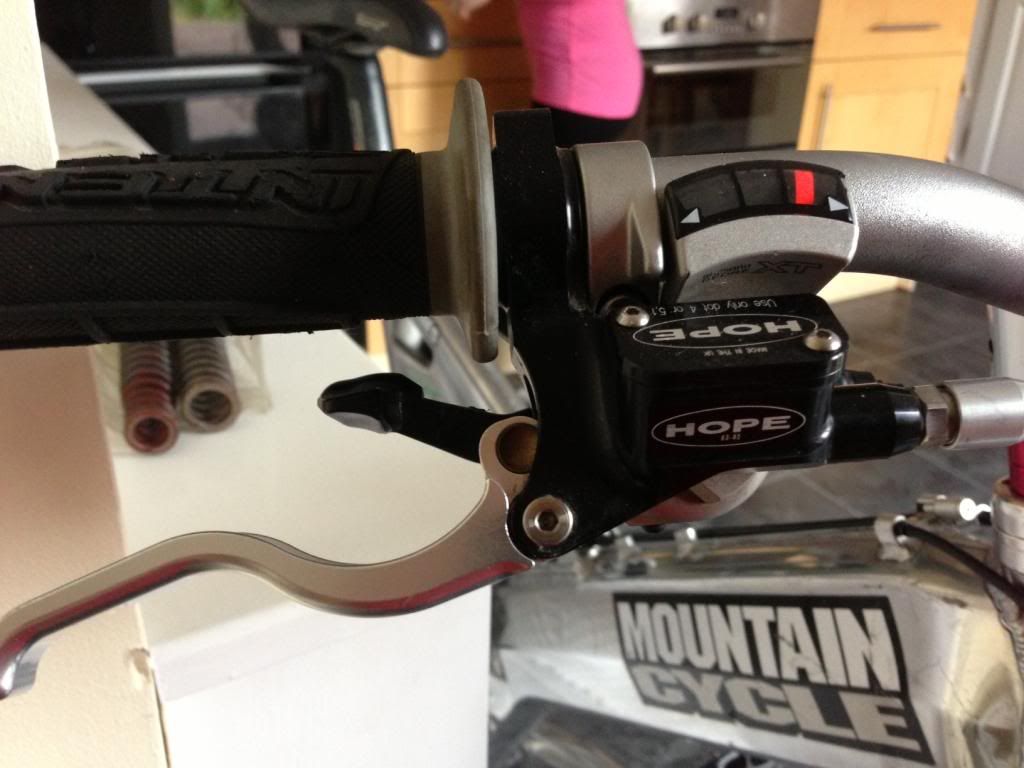 Anyone have any idea on this headset? Ideally i would like a King one,again remember them from yrs ago so seems just right,looked on ebay and they seem to be still around!
Kore stem,dont like it,would like a syncros one,anyone have some pics of any or advise me on a good stem from back them?
Rear shock,looks like rock shox item,any good? Anything out there thats better? Any advice please!
Can anyone identify the wheel age too,guy said they are Hope bulb hubs(pic isnt great!).Think they may be too modern,there was a few titanium items about those days,think Hope did them back them,anyone have any ideas/advice on what i would be looking for/like? The rims look okay though!
Im looking to build it into a XC bike,gonna be doing a bit of downhill but ideally want something that will ride nice over long distance XC stuff more importantly!
And does anyone know where i can get a new set of decals for the whole frame and swing arm please?
I realise theres a lot of Q`s there,but any help to push it along would be greatful!