I bought the frame off ebay a couple of months ago, don't know why really, just that I was looking for something as a base for a new build. I was after something a bit different, spmething steel, hard tail, something you don't see too many of, so I guess Parkpre kinda fitted the bill. I have done a little research & realise that its not exactly 'high end' Parkpre, but I like that, it has an honesty about it, also from a build point of view Parkpre bikes seemed to have offered various different spec's for the same frame, so I can go my own way a bit with the build & it will still be a 'Parkpre'. A lot of the items such as stem, saddle, seat post etc were PFR (Parkpre Factory Racing) & you just can't buy them now days, especially over here in the UK so I thought I'd go with the manufactures who's stuff I like, after all it is 'my' bike. Forks, I thought about old school second hand Rock Shox but these are NOS RST's & I figured a second hand set of used Rock Shox would probably not be that much better than a NOS set of RST's, besides, the RST's looked nice
. Anyway here are some pictures to be getting on with.......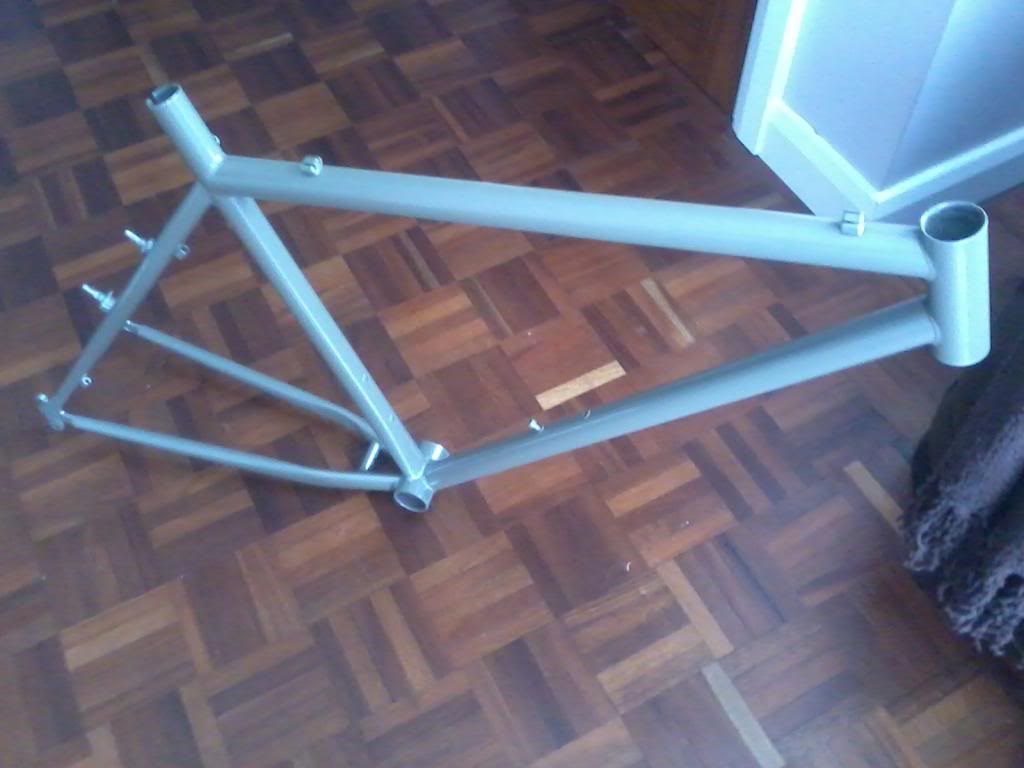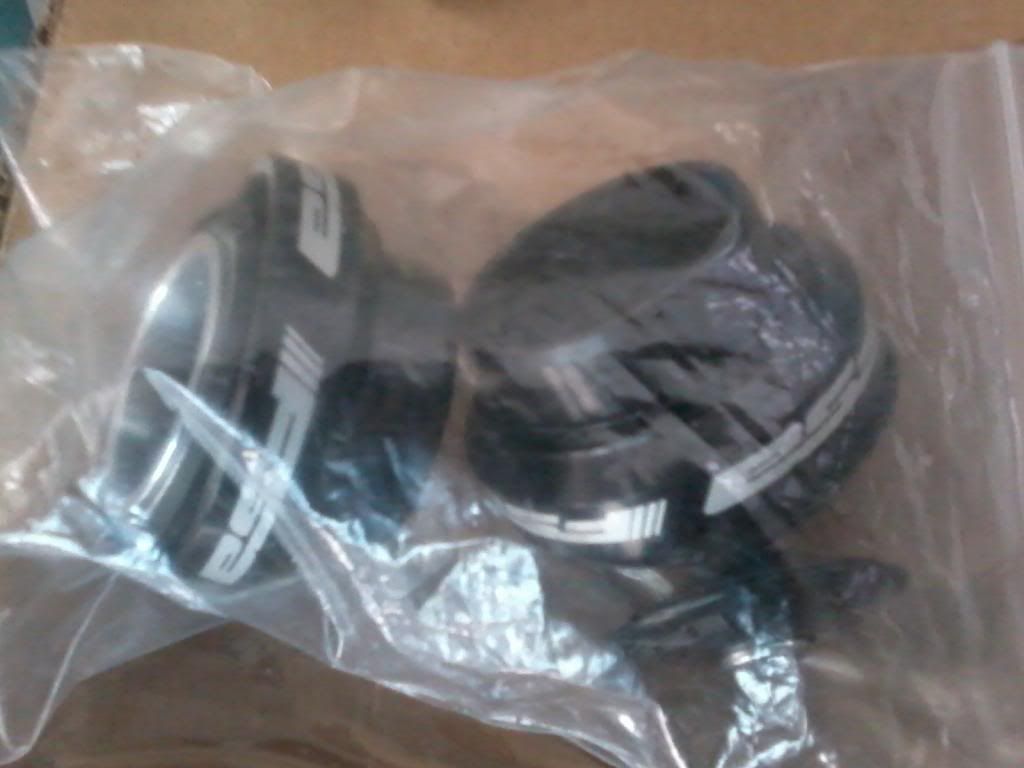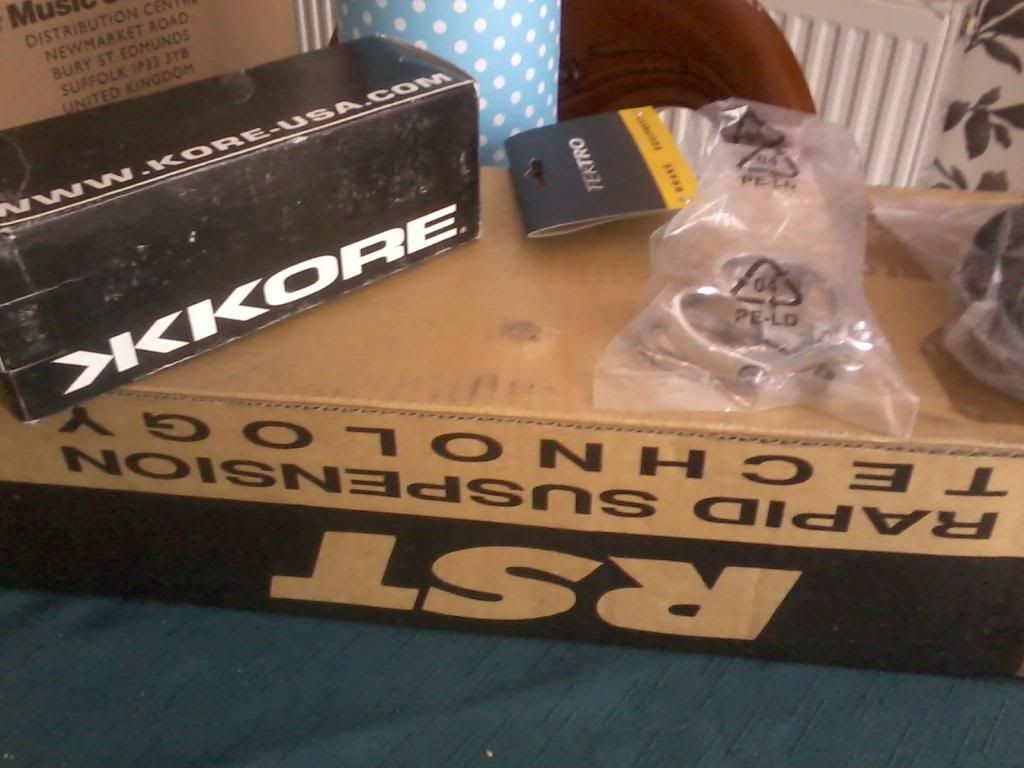 So frame back from powder coaters, titanium was a hard colour to match so we have gone with a titanium/olive green, which I am happy with & it certainly freshens up the frame.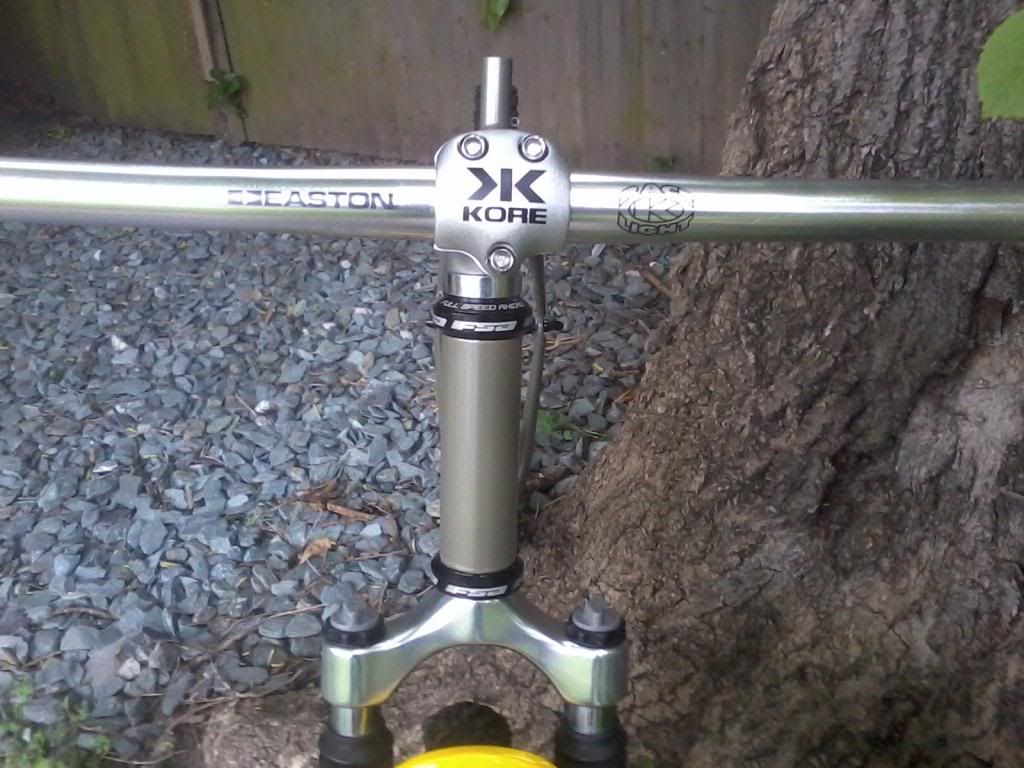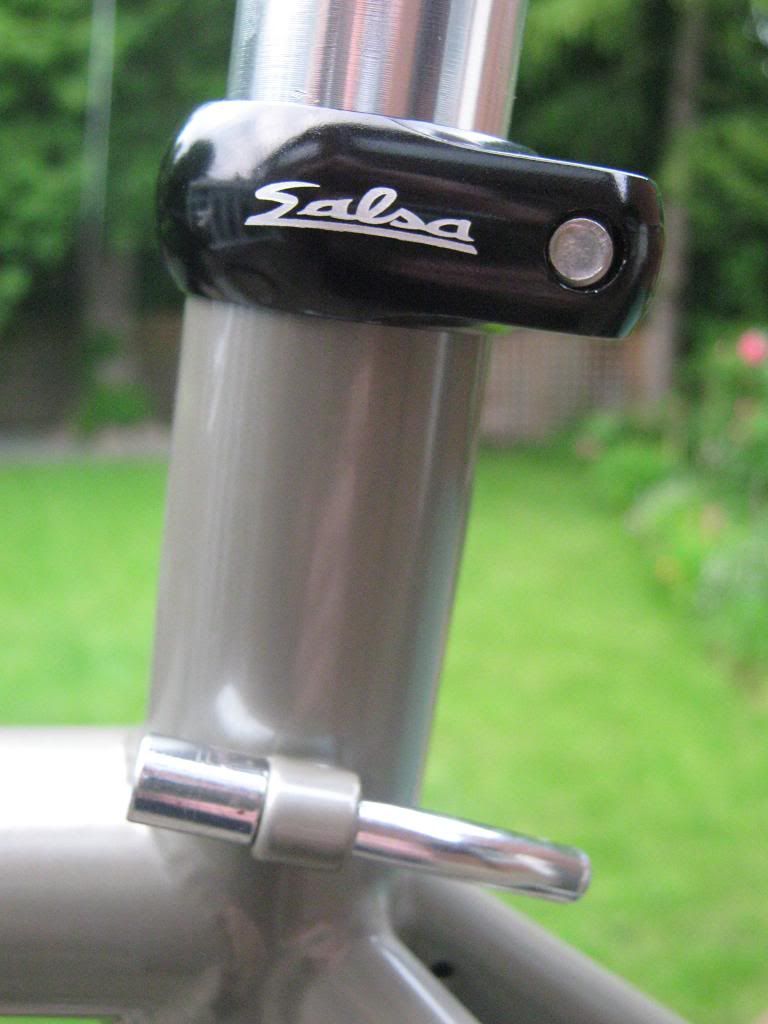 26.6 seat post with a 30.6 seat post clamp (proved harder to find) seems to me salsa are one of the few makes that manufactures seat post clamps outside of the normal 3 standard sizes.....
Gil m supplied the stickers & I was able to reuse some of the old ones, using double sided carpet fitters tape where they had lost their stickiness.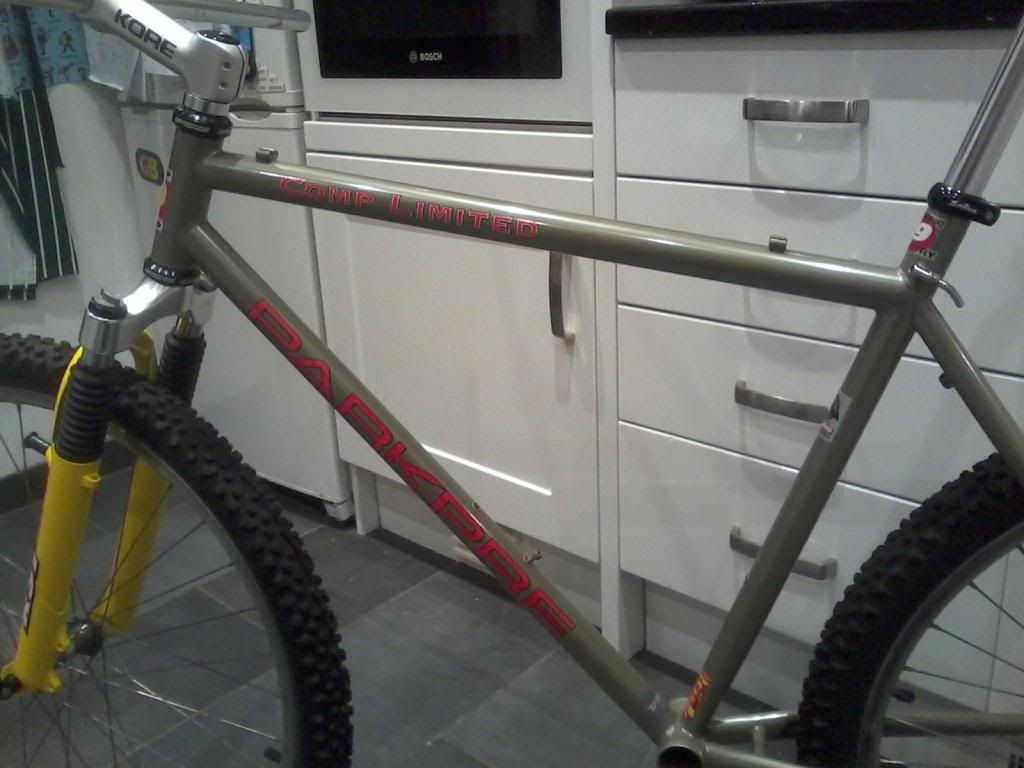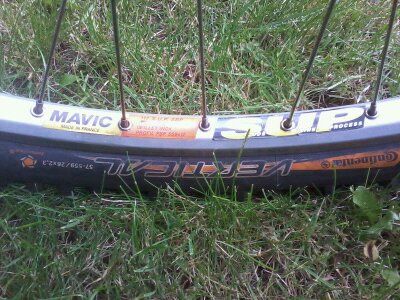 Wheels & tires purchased from Retrobikes sales forum in a very smooth transaction with 'Brother' obviously a member on here who, I would like to add, was a pleasure to do business with.
Now I have to decide what front & rear mech to get, was thinking about XT but will have to see. I have a very nice set of DX canti's that I intend to run, I still need a seat & some grips, jury's out on bar ends as the Easton bar is not the widest bar I could have put on it but I think it suits the build. I may possibly get some Charge Splash Backs to replace the tires on at the moment but we will have to wait and see how things progress. I was thinking, maybe some club Roost grips (bit of a sucker for club Roost gear) probably due to my age, anyway I hope you like what I have done so far....I will update as the build takes shape..............

_________________
Specialized Crossroads Comp Hybrid 2005 (being butchered for parts)
Trek Y3 1998, Trek 930 Single Track XC 1997
Saracen Rufftrax 1996
Giant Box Two 1998
Marin Bear Valley 1988
Parkpre Team 925 1994, Parkpre Comp Limited 1994