ok, as promised, here is my 97 zaskar build. thanks to root beer for the frame, it is mint!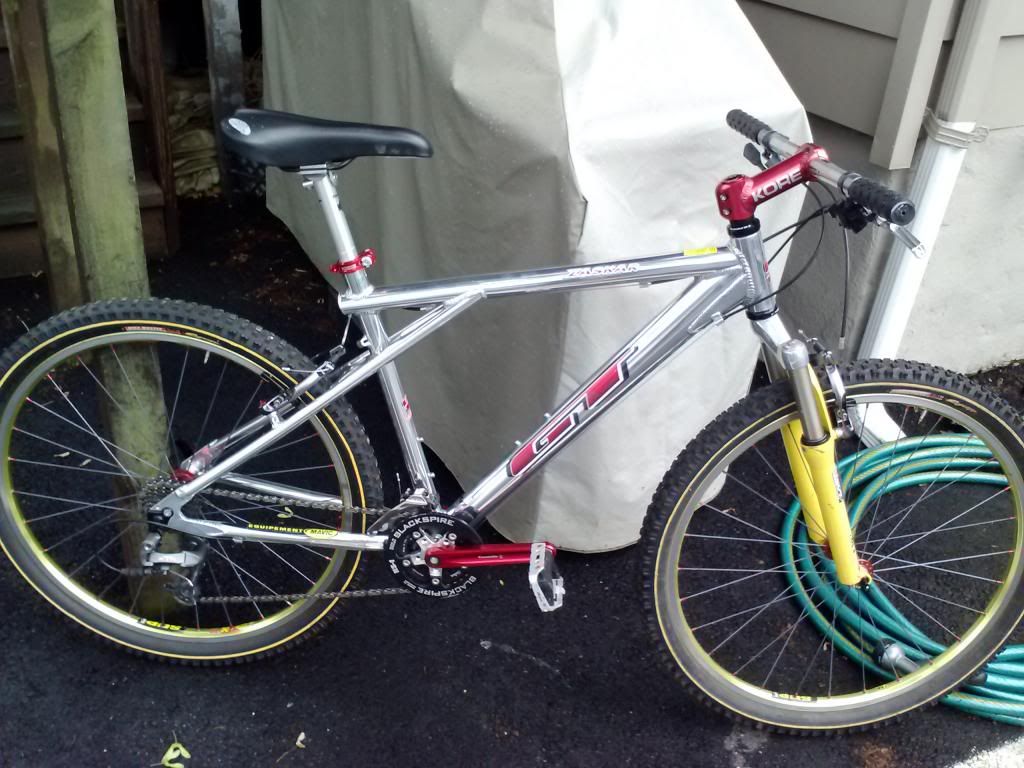 album link:
http://s1061.photobucket.com/user/lownt ... amp;page=1
build:
1997 zaskar polished frame, 16"
fork: 1997 (98?) judy Sl, with 1st gen SID crown steerer. bolts right together, ive not seen anyone else put this combo together, but im sure somebody has... mountain speed springs inside.
stem: KORE elite red anodized, hinged face plate
bar: answer hyperlite silver
headset: cheap-o aheadset SP-2. (looking around for a proper King)
levers & brakes: machine tech zero flex vee's (love these things!)
grips: NOS GT black
shifters: LX, unsure of model number, removed gear indicators, i made a little carbon cover as you see in the pics
deraileurs: XTR M952 front & rear
seat: selle san marco manganese rails (looking for selle italia flite ti)
post: ringle moby 27.2 silver
clamp: hope red ano
BB: american classic ti
crank: caramba sidewinder red ano
wheels: i have owned these since 1998 when i built them. they are glorious. these are still some of the lightest wheels available.
- chris king classics, 28 hole front & rear
- marwi blue titanium spokes, radial front, radial non drive & 3x drive rear.
-red DT nipples
-Mavic 517 citron yellow!
cassette: ultegra road 11-25(?)
still have to lose the bashring on the crank, looking for a suitable big ring, if anyone has one. also need some sweet pedals.