sorry, had to rush out and pick up my san an
this is another dent in the non drive chain stay
you can see how deep it is here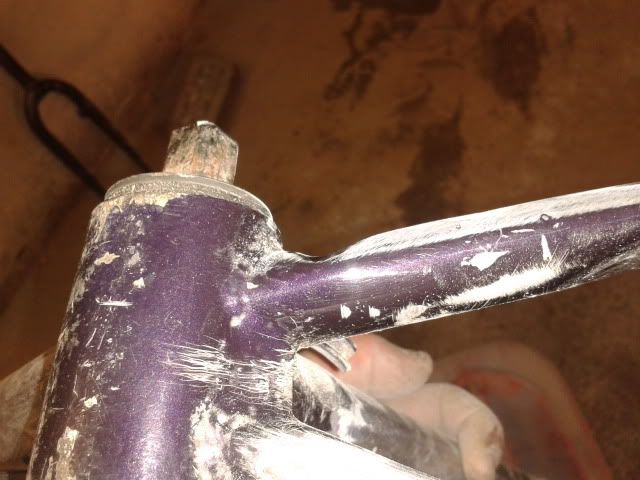 here'is a non- orange weld......from pidgeon st, not halifax!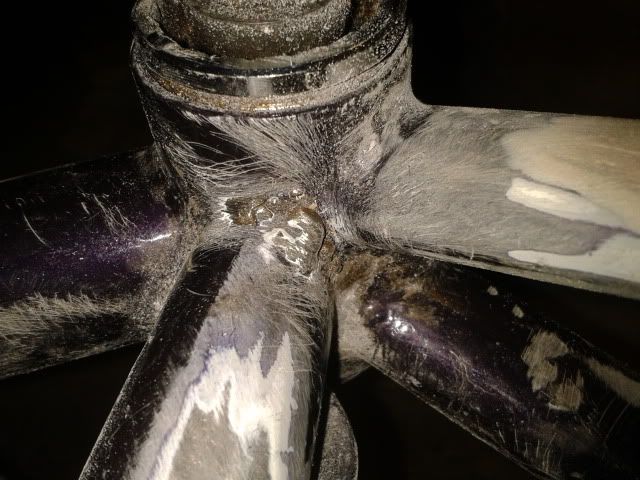 so both ends of the seat tube have had a bid for freedom!, i may fit forks and wheels before i do any more, just to see how straight it is, or get the string out!!
hell, it's only metal....we can fix anything!!!