i got this karma frame off andyz, top bloke.
the seatpost was stuck and the seattube was...well, rusty, and thin.
i removed the post by the "post in a vice" method.
when the post was out, i had a look inside. the post was stuck because the seat tube had been welded just under the lug. the weld had been ground off, along with most of the tube, but the interior of the tube was still full of weld, and the post had been forced into the weld!
so, it was never going to have an ajustable seat tube again!
i should have taken before pics, but my battery was flat when i decided to investigate.
i welded up the holes in the seat tube, once i had removed the fibreglass.
then ground down the weld. the metal was so thin/non existant that it kept blowing holes even on the lowest setting, so i ended up bridging the tube with weld.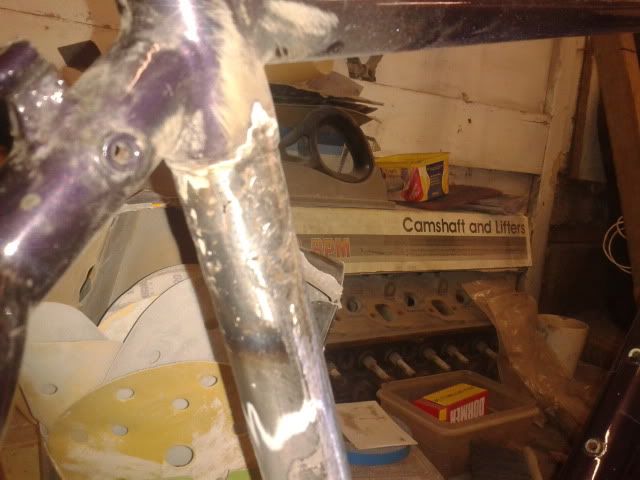 this is never having a seat tube inserted more than 3"!!