saddle cover complete, big thanks to mum for knocking this copy up on her sewing machine (leatherette from dunelm mill) !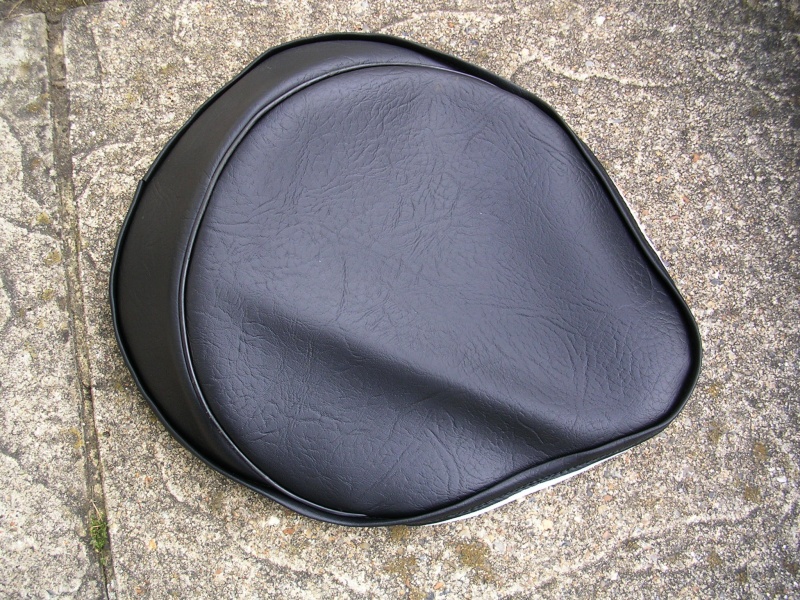 cracking job, even sewed the original piping back in.
I fed a new wire through the loop at the bottom and about 45 minutes of wrestling got me to this stage !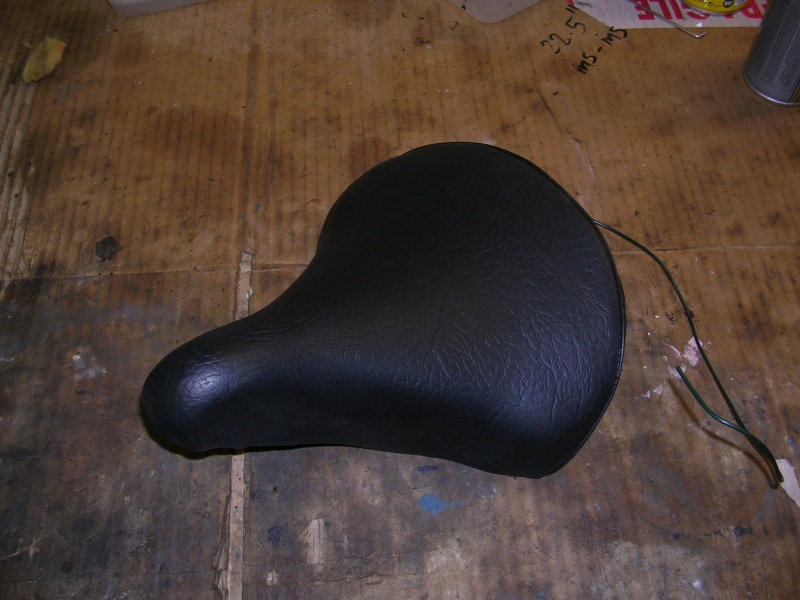 then a few weeks back I found an ebay seller making repro handle bars in mandrel bent 304 stainless, much better than my shonky chrome painted repair.
I swapped over the bars, and fitted the re-covered seat, its a bit taught in on the top arc but will stretch with a bum on it for a few hours worth