thanks i appreciate the comments
stripped the rear wheel down and cleaned up the bits I need to reuse. I will take the sturmey hub apart, also use a pillar drill mounted metal polishing mop too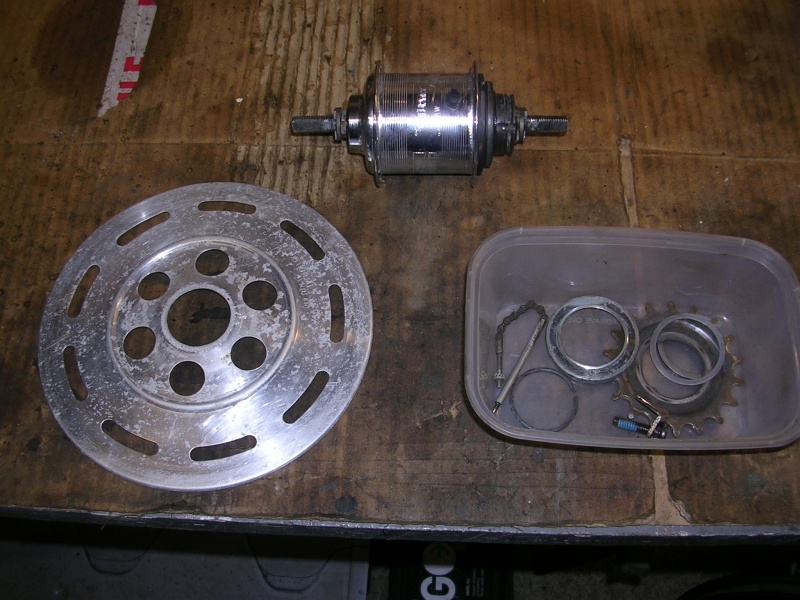 I stripped down the sturmey 3 speed hub following a guide on youtube
still a bit of black art to me, how actually alters output speed. in any case inside was all ok, bit of slack in one of the pawl springs which I stretched, and the tips of the clutch rotor are peened a little but not unserviceable.
one major problem is that the drive side had no lock nut on the bearing, and the offside had no lock washer, so it was basically the outter hub/spindle nuts stopping the bearings undoing themselves. I've scraped around in the drawer of random and found a lock washer (red arrow below) and glen from bomber forum has stuck a lock nut in the post for me
reassembled with the lock nut from the offside put onto the drive side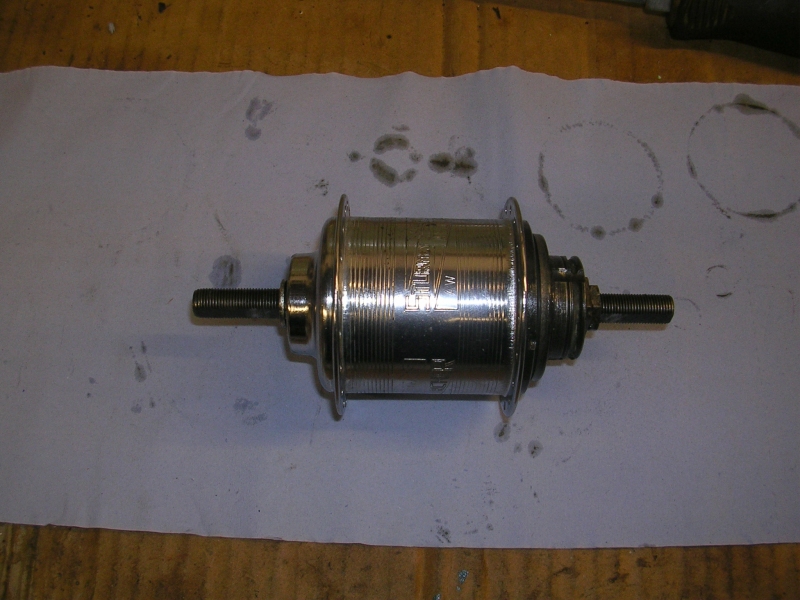 getting almost right up to date now, I re-laced the rear sturmey hub to the new USA rim using this guide on youtube
http://www.youtube.com/watch?v=mIU6mi0K4Y4
first I had to take all 36 spokes off and remove the hub from the donor wheel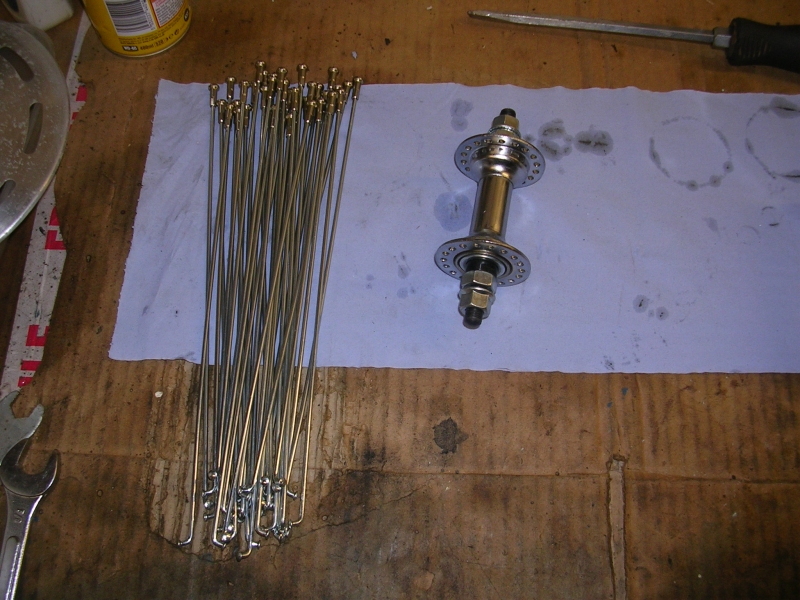 then started to lace the sturmey hub to the new rim, with the 155mm sapim spokes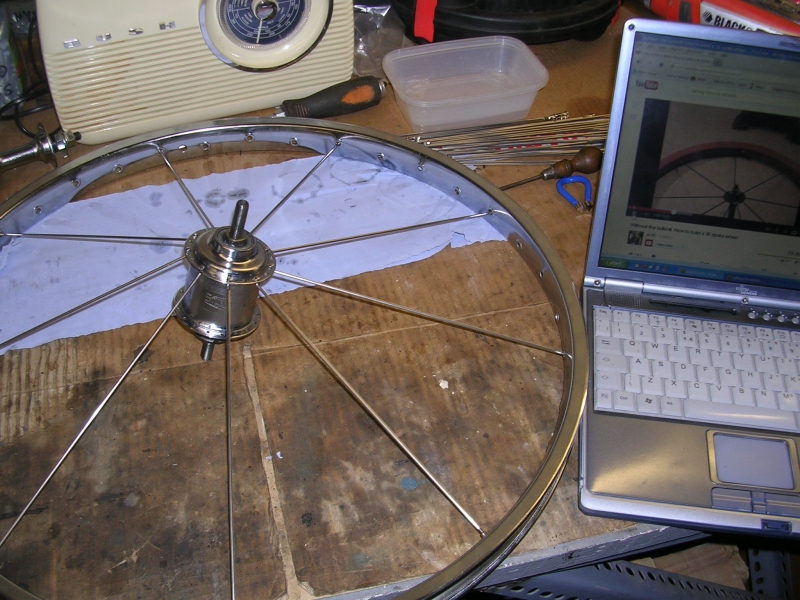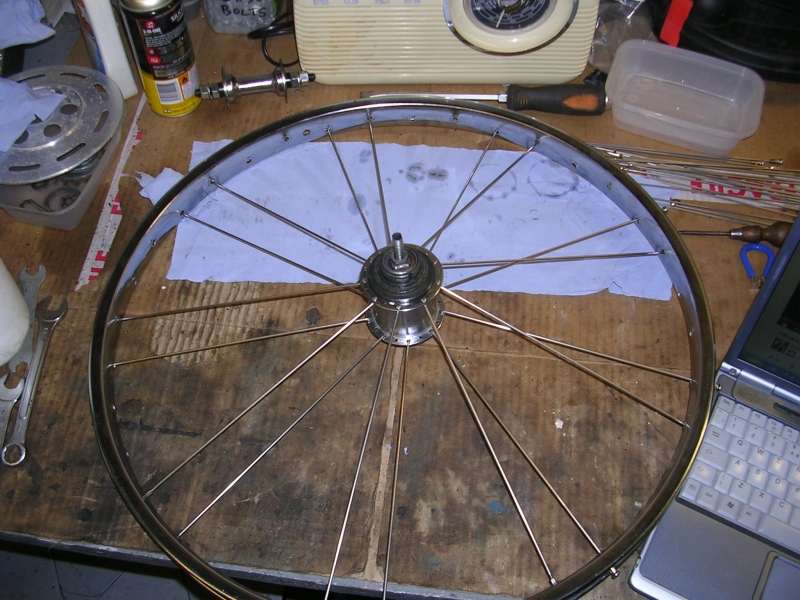 this picture is all finished but the nipples are only nipped up to take the slack out, as you can see the spokes are all squiffy from the lacing these will pull straight when its trued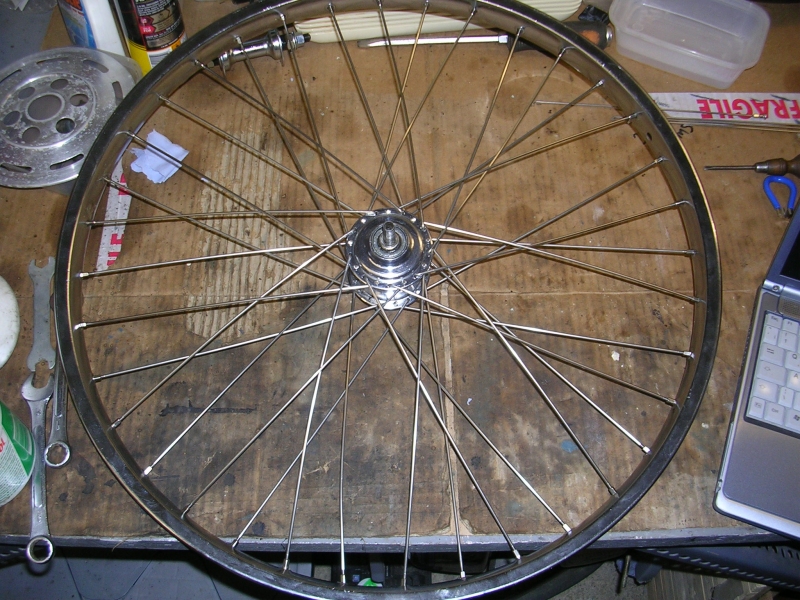 as per the previous threat i had a little pop with the polishing wheels on the chain guard, just to remind folk how it started off after degreasing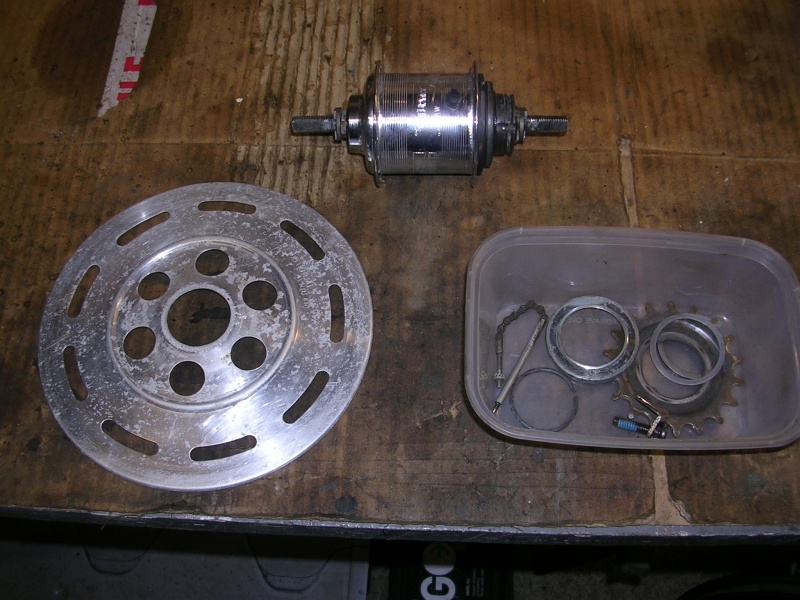 I bought 3 polishing wheels, one course sisal, one cotton (pictured) and a fine felt, plus two compound bars, brown medium and blue fine.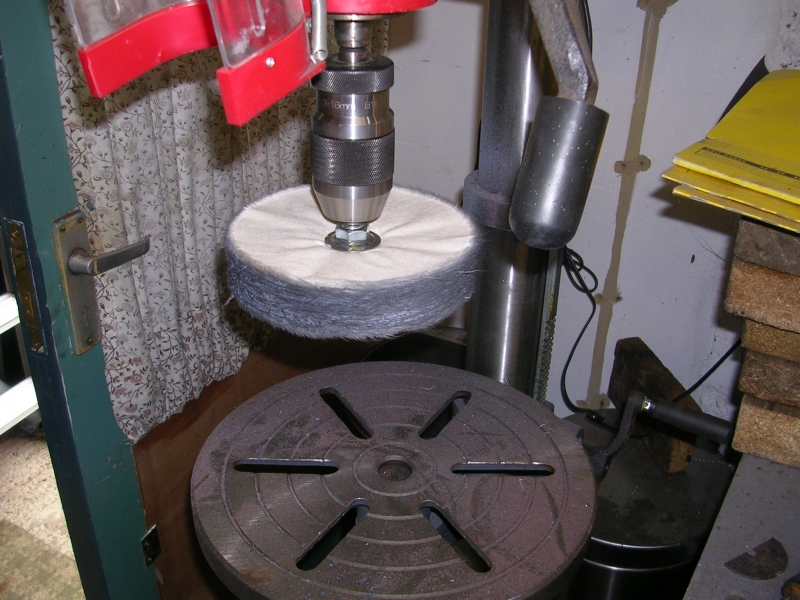 this is how it ended up, not that great because of the pitting which would only be removed by sanding first, but the guard is thin as paper to start with.