thanks for the comments guys, and i will check out that facebook link
thanks H
this was a couple of weekends ago stripping the frame down, first pic is undoing the rear hubs nuts and taking the gear cable out
after getting the back wheel off and unbolting the rear eveready lamp I thought hmm that feels a bit heavy, like batteries still in it heavy. slide the cover open and found period batteries
unfortunately as you can see one had leaked and the contact from the lamp has fused to the top end, which then snapped off. so this lamp is scrap but will keep for spares
wheel off, mudguard off and the rear forks removed. at this point I noticed two snapped spokes and the offside fork is bent. well they did call them action raleighs, and my uncle wasnt shy finding huge ramps lol
front wheel off, both crank cotter pins removed, plus crank and pedals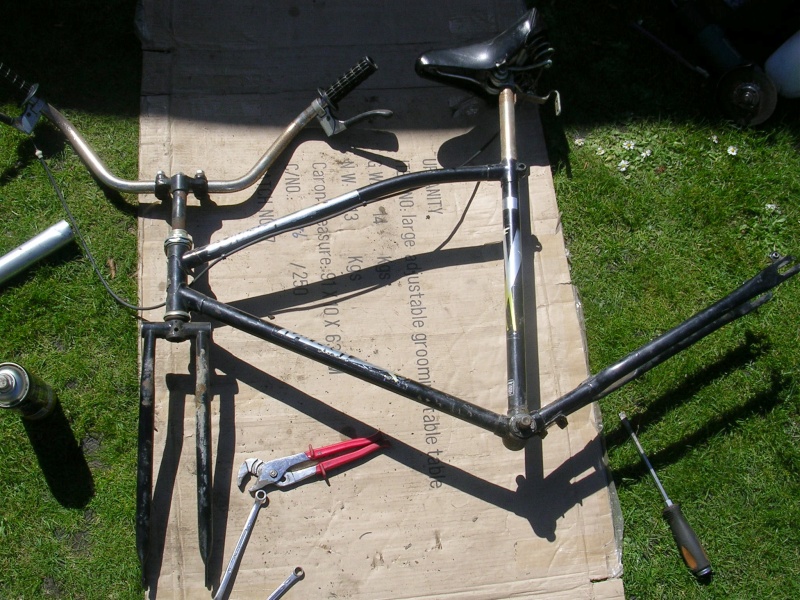 the crank pin was quite notchy so I decided to go deeper and undo the bearing adjusters, any tool kept slipping off the shallow shoulders so I just tapped it round with a drift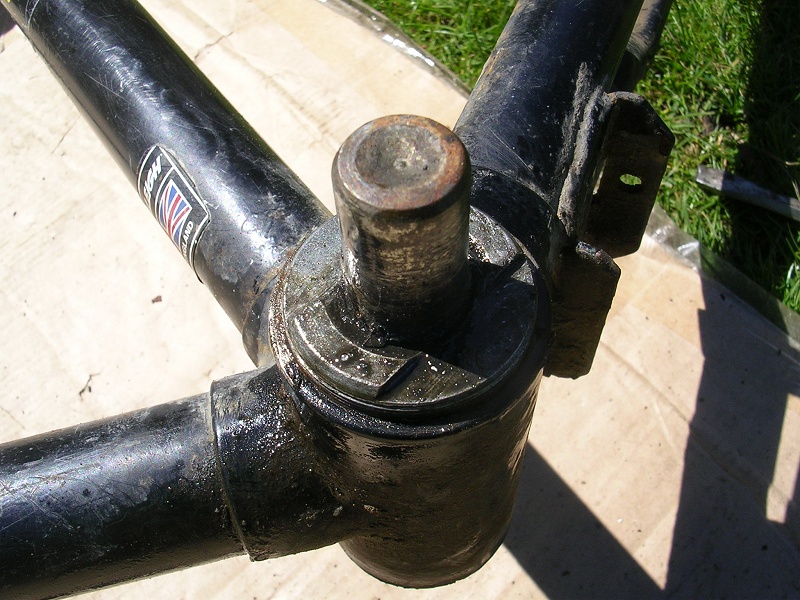 crank pin slid out and looking through to the bearing track on the offside (after cleaning it out). the track looked removable in the same fashion, but was well painted in so left it.
crank pin, bearing track and ball bearings cleaned up. they came up spotless so I'm guessing it was just dry old grease and grime making it notchy. note to self, 22 ball bearings I counted, 11 each side.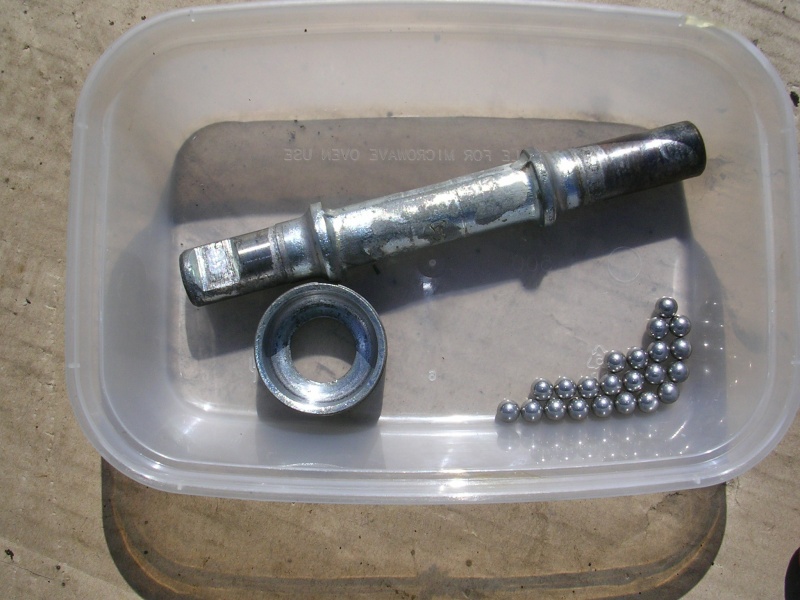 then I cracked off the handle bar adjuster, hooked the forks over the garden fence, applied wd40 and turned, DINK, it came free (phew) the expanding joint is free and clean
here ive taken off the fork locking nut and lamp bracket, then undone the top bearing track then caught the top ball bearings in a container. never throw away your old chinese cartons !!
then I slid the forks out and caught the bearings from the bottom. another note to self, 25 ball bearings came out top and bottom, 50 total. then I drove the bearing tracks out of the frame, and the one off the forks. everything cleaned up shiny despite starting off a bit brown, so big relief there.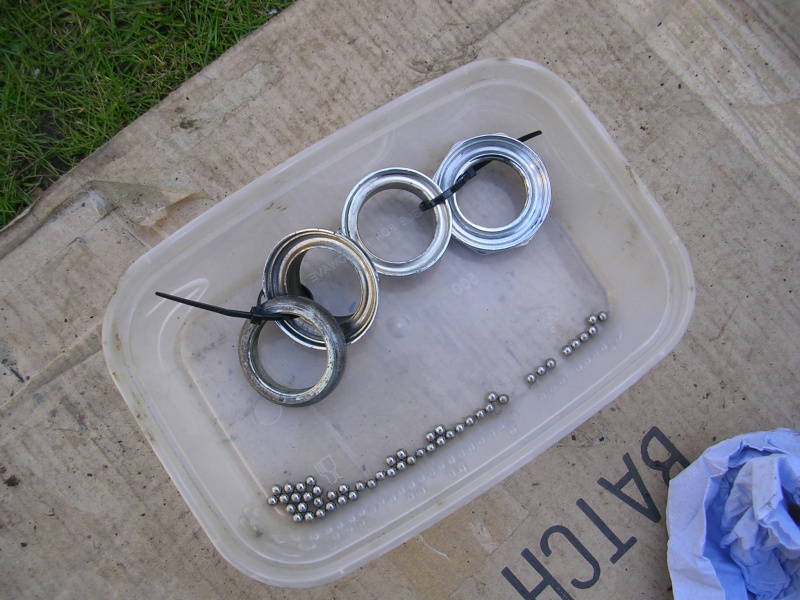 final pic for today, everything except the wheels laid out. I'll probably unlace the original rear wheel later, or tomorrow.