Bought this for a great price of Ringo and promptly threw most of it in the bin leaveing frame, forks, stem and a few other original bits worth saving.
The frame and forks polished up like new, I thik all the dirt had preserved the lovely marble finish.
The bike is now built up as a road tourer and will hopefully get used for my commute to work regularly during the summer.
Frame: Gt Timberline 4130 Cromo
Fork: Original Gt
Headset: Tioga
Stem: Original Gt
Handlebar:
Grips: Ergo grip
Barends: Ritchey Logic
Brakes: 500 Lx Cantis front, Exage U brake rear.
Brake Pads: Xt cartridge front, generic rear
Brake Cables: Shimano & Jagwire
Cantilever cable hangers: Shimano
Brake Levers: Stx Rc Sti's
Shifters: Stx Rc Sti's
Front Derailleur: Xt M735
Rear Derailleur: Xt M735
Derailleur Cables: Fibrax
Cassette: 7 speed Hg
Chain: Hg
Cranks: Xt M730
Crank Bolts: Shimano
Chainrings: Shimano Biopace
Chainring bolts: Shimano
Bottom Bracket: Original cup and cone Gt
Pedals: Shimano Spd
Hub Skewers: Shimano
Rims: Mavic 231CD
Hubs: Xt M730/732
Tyres: Panaracer slicks
Saddle: Vitus
Seatpost: ETC
Seatpost Binder: Generic alloy
Weight: 34 + lbs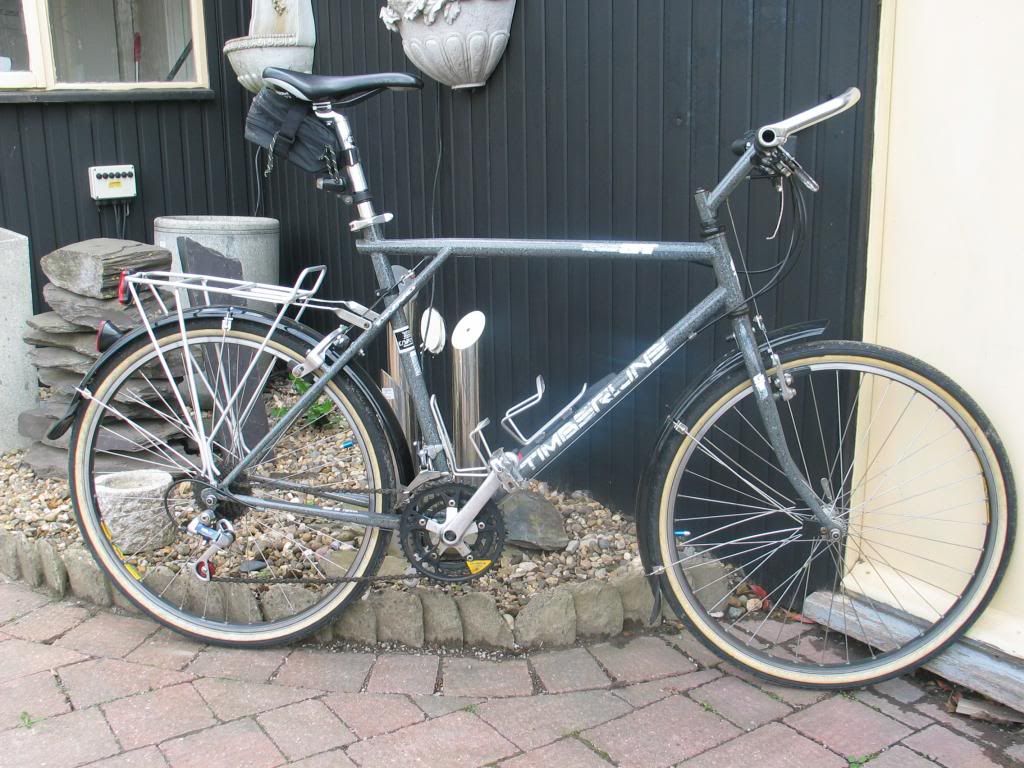 P.s. yes I know that red jockey wheel needs to go